Relearning the joy of skiing in Park City, Utah
Story and photos by Leigh Kunkel

Leigh is a freelance writer from Chicago.

After a childhood accident, one traveler conquers her fear of the slopes.
There's a reason people say that returning to something you once knew how to do is "like riding a bike" and not "like getting off a chairlift." That's because when you haven't skied in almost 15 years, getting off the lift seems not only difficult but perhaps even impossible.
I came face-to-face with this reality in Park City, Utah, a former mining town that was reborn in the 1980s as a winter athlete's paradise. At an elevation of 7,000 feet and surrounded on three sides by snow-capped mountains, the location is as breathtaking as it is imposing, particularly if you're less than confident in your abilities. I flew into Salt Lake City International Airport and jumped in a rental car for the 45-minute drive to Park City. Because the mountains are so close, travelers can be on their skis or snowboard within an hour of stepping off the plane.
Recalling an Accident
Many kids in Park City learn to ski soon after they learn to walk. As a Midwesterner, though, I didn't step foot into ski boots until I was in middle school. While my family and I went skiing many times throughout my high school years, we ventured only as far as the beginner-friendly slopes of Crystal Mountain in northwestern Michigan. On the gentler inclines of these human-made mountains, I picked up skills quickly and enjoyed taking on more challenging runs — until the day I took on a little too much.
More than 15 years ago, we were on a ski trip when a family friend around my age decided to go off-trail. He had far less experience than I did, but he navigated between the trees with ease. I stuck to the established runs for much of the afternoon until he teased me for my cautious ways.
It shouldn't have worked, but it did. On our next trip down the mountain, I followed him over the bumpy, ungroomed snow and fallen pine needles, but everything seemed fine.
I don't remember hitting the tree, just lying in the snow afterward, looking up at the sky.
I was lucky to walk away with only some bruises and a stiff neck, but because skiing wasn't an everyday part of my life like it is for Park City residents, I was never able to get over the fear that the incident instilled. I skied a few times after that, but the joy was gone, replaced with a constant baseline fear that spiked every time I felt I was going too fast.
All of this was running through my head as my instructor Steve and I sat on the chairlift, surrounded by the majestic Wasatch Mountains, ascending to our first run. Park City has nearly 350 trails and 41 lifts, more than five times the number at the Michigan resort of my childhood, and to my eye, the easy runs in Utah would have been considered intermediate in the Midwest. As we approached the top of the mountain –– "Ski tips up," Steve reminded me –– I took several slow breaths. I was in it now, and there was nowhere to go but down.
Steve has worked at Park City Mountain for more than 20 years and has taught countless skiing lessons. He has worked with beginners and world-class athletes and the very nervous, like myself. So I trusted him despite my anxiety. We started slow, or at least Utah-slow. The first run was wide and gentle, sloped just enough to keep me moving down the hill.
To my surprise, it was just like riding a bike. My knees bent slightly, pressing my shins against the front of my ski boots to correctly distribute my weight. My muscles flexed and extended, automatically calculating the pressure required on each foot to make my slow, looping turns. As my skis glided over the fresh powder, so different from the slick, icy snow I was used to in the Midwest, I remembered why I had enjoyed the sport so much. There was something magical about traveling almost weightlessly down the mountain.
Success on the Slopes
Over the next few hours in Park City, Steve took me down a series of steeper and more challenging runs, always patiently waiting a few turns ahead as I regained my confidence one slope at a time. He worked with me on my technique –– "Shins forward!" was his constant refrain, reminding me that proper form would help me control my speed –– and guided me through trickier courses that would have been unimaginable to me just that morning. I ended my day on the mountain exhausted but elated, even more so when Steve told me how much of an improvement he'd noticed.
After my triumph on the slopes, I was more than ready to relax and celebrate with my friends, who had been skiing some of the tougher runs all afternoon. One of the most time-honored traditions in Park City is the après-ski, where everyone comes together at the end of the day to enjoy food, drinks, music and more. That night, I gathered with friends in the hot tub with wine, hot chocolate and stories of the day. My friends knew I had been apprehensive about skiing again after so long, and they all had the same question: How was it?
I looked around. Mountains surrounded us, and fat, fluffy snowflakes fell onto the deck around us. My legs ached, and my arms were surprisingly sore from using my poles to propel myself over the flat areas at the bottom of the hills. The wariness that had been sitting in my stomach the night before had vanished. I didn't even have to think before I responded: "I can't wait to do it again tomorrow."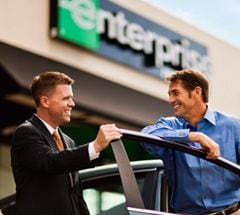 Start A Reservation
Enjoy fast and easy car rental bookings from Enterprise Rent-A-Car at one of our 7,200 branches in cities, airports and neighborhoods near you.
Reserve Now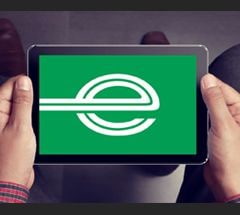 Email Offers
Don't miss an excuse to hit the road: our latest offers delivered to your inbox.
Sign Up