Colorado Fourteener Side Trips
Story by Connie Gelb Otteman; photos by Brad Clement

Connie is a freelance writer, photographer and English teacher based in Washington, D.C. Brad is an adventure videographer based in Colorado.

If you don't want to climb, families and non-hikers can still find plenty to do near Colorado fourteeners.

For non-hikers or sore climbers seeking a rest day, there are numerous unique destinations within driving distance of most Colorado fourteeners, including natural hot springs, quirky museums, archeological sites, castles, ghost towns and one of the country's most scenic drive-in movie theaters.
Visitors passing through Denver International Airport can't miss the 32-foot Blue Mustang sculpture that welcomes – or warns – onlookers. But, many travelers don't know the controversial history behind this fearsome icon of the Wild West. The 9,000-pound fiberglass stallion killed its creator, Luis Jimenez, when a section fell on him while he was working in his studio. Locals refer to the rearing bronco as the "Blucifer" due to its bloodshot eyes and threatening stance. Despite a petition to remove the haunted horse, it looks like the demon horse is here to stay.
My husband and I spent two luxurious nights at the historic Redstone Castle after camping and climbing 14,000-foot peaks in the Elk Range. Nestled in picturesque Crystal River Valley, the sandstone mansion was built by mining magnate, John Osgood at the turn of the 20th century. Redstone Castle is on the national historic register and features wood-paneled walls, Persian carpets, frescoed ceilings and Tiffany glass lamps. South of Carbondale off Highway 133, the mansion is scheduled to reopen to visitors in 2018 after an extensive renovation.
Consider capping off a fourteener adventure in the San Juan Range with a visit to Mesa Verde National Park in southwest Colorado. I had always wanted to see the ancient cliff dwellings at this World Heritage Site, and at the time of our visit my son had just studied Native American history in school. It's about a three-hour drive from Telluride to the park, which is also near the Four Corners region. We took the strenuous Balcony House tour, which requires climbing up a 32-foot ladder, crawling through a narrow tunnel and scrambling up and down steep stone steps. Our son was impressed by the cliff dwellings, artifacts and underground kivas, once used for spiritual ceremonies. Arrive early to avoid large crowds and afternoon heat. Visitors should plan to spend at least a couple days in the Cortez-Mancos area to explore the 52,485-acre-park.

Climbers tackling the Collegiate Peaks in the Sawatch Range often stay in the beautiful town of Buena Vista, named for its 360-degree views of snowcapped peaks. It's also home to one of the most scenic drive-in movie theaters in the country. Just outside town off Highway 306, you can catch a movie at the Comanche Drive-In from May through September, with room for up to 210 cars. After climbing 14,196-foot Mount Yale, my husband and I drove to the Comanche to see a movie, but we conked out within five minutes and woke up just as the final credits were rolling.
After a solo white-knuckle Jeep drive down from the Torreys Peak trailhead, where I had deposited my husband and son, I explored the Gold Rush town of Georgetown and discovered the Energy Museum in a barn-like building along Clear Creek. West of Denver, off Interstate 70, the museum doubles as a working hydroelectric plant that powers several nearby towns. It features displays and artifacts about the history of electricity and hydro-electric power in Colorado. One of the more fascinating displays was a "Jacob's Ladder," or spark-gap that looked like a prop left over from the set of a monster movie. I was mesmerized by the blue-ish spark crackling and jumping between two metal poles. The museum is great for mechanical engineering aficionados or fans of Nikola Tesla.
Sneffels Highline Trail in the Lizard Head Wilderness of southwestern Colorado is the ultimate acclimating trek. On this nearly 13-mile loop hike, my husband and I saw groves of aspen, meadows carpeted with waist-high wildflowers and a herd of elk traversing a snowfield. We stopped to rest on a boulder while taking in the views of Mount Wilson and El Diente, two of the most challenging 14,000-foot peaks. The Highline trek begins at the Jud Wiebe trail at the north end of Aspen Street in Telluride. Start early to beat the afternoon storms and bring plenty of water on this unforgettable hike.
If you have more than a day to spend in the historic Georgetown area, you can purchase tickets to ride the narrow-gauge Georgetown Loop Railroad. The two-and-a-half hour trip takes you through stunning alpine scenery to a historic mine and the town of Silver Plume. For an extra fee, you can tour the mine, as this area was once the center of Colorado's mining industry. Passengers can board the train from either town. Just off Interstate 70, the trailheads to "easy" fourteeners, Mount Evans and Mount Bierstadt are within a short driving distance.
Fourteener-phobes or worn-out hikers can spend the day at Princeton Hot Springs Resort located in the town of Nathrop, about 15 miles south of Buena Vista. After tackling a fourteener in the Collegiate Peaks, our group soaked in a natural geothermal stream while taking in the spectacular scenery. Stargazers can also enjoy the creekside springs after dark. You don't have to stay at the resort overnight to enjoy the facilities. The resort also boasts a variety of manmade pools heated by geothermal springs as well as an historic bath house built in the latter half of the 19th century. Salt scrubs, reflexology and other spa treatments are also available to paying guests of the resort as well as to daily visitors. Children will enjoy the resort's kiddie pools and 400-foot water slide. There are plenty of adult-only pools as well. The historic bath house was built in the latter half of the 19th century.
Located between Aspen and Crested Butte, Conundrum Hot Springs is a perfect acclimating hike or reward for summiting a fourteener in the Elk Range. After a strenuous, 8.5-mile hike to the springs, my family and I soaked our sore muscles at sunset in 100-degree water with views of the Maroon Bells-Snowmass Wilderness. To protect this environmentally fragile gem, overnight visitors are now required to get a permit in order to reduce human waste and to encourage "leave no trace" principles. Those who suffer from altitude sickness should pitch their tents well below the 11,200-foot elevation hot springs. Hiking poles are recommended to help maintain balance while traversing slippery tree-trunk bridges over the numerous Conundrum Creek crossings. Weekends and holidays tend to be the busiest times at the hot springs.

Fording whitewater rivers across narrow logs while carrying enormous backpacks is all part of the fourteener-climbing rush. Colorado also has numerous rivers excellent for rafting or fly fishing. The town of Buena Vista is a major put-in for rafting along the Arkansas River, whose headwaters start in the snowpack of the Sawatch and Mosquito Ranges. While the Arkansas features several runs suitable for safe family paddling, my husband and I unexpectedly encountered Class V rapids that tossed nearly everyone in our group into frigid waters. For a slightly gentler paddle, our son, Daniel, had a blast running the Animas River out of Durango in the southwest, a three-hour drive from fourteeners in the San Juan Range. Another time, my family and I took a rest day, after climbing Wilson Peak near Telluride and fly-fished the free-flowing San Miguel River just off Highway 145.
Just off Highway 165 in the San Isabel Forest in south central Colorado, home to 19 14,000-foot peaks, stands a rustic castle built by one man. Jim Bishop, a Colorado native, started out building a simple stone cottage for his family. Fast forward 50 years and the work-in-progress is 160 feet tall with turrets, ornate ironwork, archways, bridges and metal onion domes. When my son was 12, he enjoyed climbing the spiral staircases and waving from the stone parapets. A retrofitted hot-air balloon burner powers a fire-breathing metal dragon that pokes its head out of the castle's tallest eave. Visitors park their vehicles along the highway.

For the past 25 years, Connie Gelb Otteman's family has crisscrossed Colorado's high country on a mad mission to climb all 58 14,000-foot peaks.
A devoted hiker shares his favorite Colorado climbs and explains why each one is special.
Whether searching for casual dining or something more upscale in Colorado, satisfying meals are easy to find.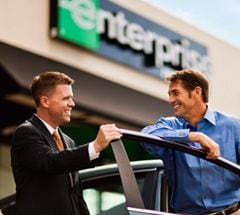 Start A Reservation
Enjoy fast and easy car rental bookings from Enterprise Rent-A-Car at one of our 7,200 branches in cities, airports and neighborhoods near you.
Reserve Now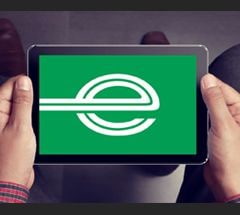 Email Offers
Don't miss an excuse to hit the road: our latest offers delivered to your inbox.
Sign Up