Story by Jesse Hirsch; photos by Xavier Giard Lachaine

Jesse is a Brooklyn-based writer. Xavier splits his time between New York City, Montreal and Tokyo.

This Canadian hot spot welcomes newcomers all year long.

When I told friends I planned to surf off the coast of Vancouver Island in March, nobody was too jealous. It had been a chilly spring, and British Columbia is a long haul from the equator. "Hey, why don't you go to like, Baja? You're gonna freeze!" Fair point. I had lived in the Northwest before, and knew the coastal water temperatures to be downright glacial. Who would do this on purpose?
I was assured by more savvy travelers, though: the waters are fine. Off Vancouver Island's shores, near the lovely little hamlet of Tofino, ocean temperatures rarely dip below 50 degrees Fahrenheit. Bracing, to be sure, but with the addition of a solid wetsuit, I was told it's not so bad. And honestly, if the Polar Bear Club can brave Coney Island in January, I could handle this.

That is, of course, if I could get my body to cooperate. A little background: I have spent my life behind the 8-ball on just about any kind of physical activity. In 8th grade, a brief attempt at ski lessons ended with a face-first collision into the first aid building (a lucky locale). At yoga class, I feel bad for my fellow students because of all the time the instructor spends "correcting" my poses. Once at a wedding, after a rare burst of courage got me on the dance floor, the groom ruffled my hair and said it was "cute that I tried." I even lack the dexterity to make a decent pie crust, as I learned at an embarrassing Food Network class this winter.
Hoping for Hidden Talent
I had never tried surfing before, and maybe I would discover some storehouse of hidden talent, wowing the instructors and launching my new life as a world-traveling beach vagabond. This was just ... unlikely.
Yet if there's anywhere I could get the gentle tutelage I required, it would be Tofino. This small town on the western side of Vancouver Island boasts less than 2,000 year-round residents; the local economy is shored up with a constant influx of surf tourists. I met a family from Victoria, B.C., two parents in their mid-60s and their adult daughter, who traveled up to Tofino for their very first lessons in a rainstorm. Bill, the father, brushed off any suggestion that this would be a miserable venture: "What's a little water?" he quipped.
For a town so small, Tofino does not lack surf instructors. By my count, there are more than 10 places offering lessons to rookies at different area beaches. All the locals I consulted had their own opinions on which place was best, but I was intrigued by Surf Sister. The cashier at a local pizza establishment recommended this place, known for its squad of all-female instructors. She told me Tofino had a progressive, woman-forward surf culture, a contrast to the macho beaches of say, Australia. Here, male and female surfers are treated with equal respect, as typified by the scrappy Surf Sister operation.
My main instructor was a gregarious Australian who goes by Mouse, who came to Tofino to sample the waves and never left (a common refrain). She rounded up our small crew of newbies on North Chesterman Beach, just outside of town. Surf Sister uses multiple beaches for lessons, depending on the surf forecast on any given day. On my big day at North Chesterman, the sun was peeking through and the waves were perfection.

Big Day at the Beach
After a rough-and-tumble parking lot outfit change, peeling off civilian clothes to model my newfound wetsuit chic, we got some crucial oceanside instruction. Everyone in my little group formed a circle as we got a compressed seminar on all the vital info: Cover your head if you flip off your board. Don't get in the way of other surfers. Keep your eyes on the horizon. Choose your wave carefully. Oh, and if you use your wetsuit as a bathroom, you'll live to regret it.
Then it was off to the water, where it quickly became clear there are levels of rookie-dom. Like, the seasoned snowboarder who had never surfed but managed to stand upright on his first wave? Yeah, I hated him. Because time after time after time, I would lay down on my board, paddling to gain momentum in advance of an oncoming wave, only to misjudge my timing and ride into the shore on my belly, perch awkwardly on my knees, or spectacularly flip off into the water.
Mouse and her fellow instructor were patient and kind throughout, giving me loads of advice and encouragement. I sensed I was monopolizing their attention unfairly, but honestly everyone else seemed to be doing just fine. The snowboarder's girlfriend kept marveling at "what a natural" he was, to my chagrin. To make me feel better, the instructors told me a story of a 13-year-old girl the day before who just never could get it right. "Surfing is harder for some people!" Thanks, Mouse.
Despite all the klutzy hijinks, my takeaway from the experience was markedly positive. Surfing is hard but also a lot of fun! It's exhilarating to spend a day in the baby waves — even if you can barely get upright. I felt enough of the ocean surge to understand surfing's appeal, a premonition of how it could feel to exert some mastery. And if you're going to learn anywhere, Tofino feels like an ideal place. It's got enough good waves to challenge you, but the culture is mellower and less competitive. The water was less icy than I imagined, and the town itself was a joy to explore.
Really, the only bad review I have is for my own sense of coordination.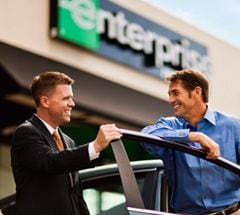 Start A Reservation
Enjoy fast and easy car rental bookings from Enterprise Rent-A-Car at one of our 7,200 branches in cities, airports and neighborhoods near you.
Reserve Now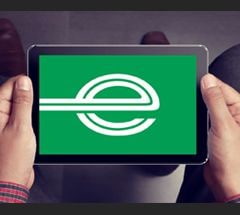 Email Offers
Don't miss an excuse to hit the road: our latest offers delivered to your inbox.
Sign Up