Spring Ski Touring on British Columbia's Coquihalla Summit
Vancouver's proximity to the mountains offers adventure any time of year.
While ice hockey is Canada's most popular sport, skiing ranks highly, too. At resorts, skiing most often is limited to the winter months, but ski touring allows you to trek into the backcountry in spring to find hills still covered by a blanket of snow. The sport requires skins — fabric strips that attach to the undersides of metal-edge touring skis to provide traction for climbing — and also touring bindings, which free your heels so you can lift them when walking.

Ski touring is new to me, but not to my friend Nic, whom I've known since middle school. He works as a paramedic in Vancouver, chasing adventure in the mountains on his days off. I'm working on a degree in environmental science, and while studying for a biology midterm, I called Nic to discuss how blood pH affects rate of respiration — and also to ask whether he'd take me ski touring at the end of the semester.
Though I first stepped into skis the prior Christmas, Nic generously agreed. When our adventure begins, we're a week away from summer, the sun is shining — a rarity for Vancouver, which is affectionately nicknamed "Raincouver" — and I am standing downtown by Victory Square, looking incredibly out of place with skis, boots and a full pack of camping gear. I'm waiting here for Nic so we can begin our road trip.
The Trans-Canada Highway takes us east out of Vancouver and 135 miles through the Fraser Valley, where trees cling precariously to mountain faces interspersed with the occasional plummeting waterfall. East of Chilliwack, a five-minute walk from the highway leads to Bridal Veil Falls, named for an impressive splay of water that measures 100 feet wide and drops 300 feet. Continuing our journey, we pass through Hope, a small town where the Fraser and Coquihalla rivers meet, and then we drive east along the Coquihalla Highway to the summit of Coquihalla Mountain. 
Park, Pack, Climb, Relax
We park just off the road to assemble our gear. Tent, check; sleeping bag, check; avalanche beacon and probe, check. We set our sights on Zoa Peak, a 6,142-foot mountain that offers a relatively easy six-mile hike in the warmer months. Nic shows me how to affix skins and how to step into touring bindings. As he glides along and I awkwardly shuffle behind him as I get a feel for how to move, I notice that my face hurts — not from the cold, rather because I haven't stopped smiling since the trip started.
One mile later, we set up camp beneath the rising full moon, which casts shadows from the trees onto the snow. The following morning, we start our day with coffee that we make with melted snow punctuated with fragrant pine needles. Then we set off up the mountain, passing through thickening foliage. My smile fades, and I ask, "We're coming down through this?"
To date, I've skied only on groomed slopes free of obstacles, and I'm alarmed at the prospect of dodging trees, but Nic seems unconcerned. We're alone on the mountain, but tracks from other skiers suggest it's been busier. Nic points them out, noting that though it's easy to just follow them, "…they might not be going where you want to go!"
As the trees become sparser and the snow-covered peaks of neighboring mountains Yak and Nak materialize, I feel a smile creeping back onto my face. After a short break for photos at the satellite peak — a smaller peak before the true summit — we pull the skins from our skis and I find myself at the top of my first ungroomed hill. "I'm going to crash," I predict. Nic pulls out his phone to film me. "I know," he says.
I falter momentarily, but instinct carries me through the turns, and surprisingly I'm still upright when I reach the col, the low point between peaks. Nic skis up beside me and gestures at the view. "This is the mountain atmosphere I love," he says. "Sunny?" I ask. "Windy," he shouts. "Makes you feel like you're actually somewhere doing something cool."
Lessons Learned, Then Treats
A sudden gust of wind tosses Nic's skin bag into the air, and he demonstrates what to do when things fly away: swear and run after them. After he recovers the bag and we reapply our skins, we start up toward Zoa Peak. The sun is still shining, but an ominous wall of dark clouds is approaching, so we stay just long enough to take a few photos and eat a quick lunch. Starting back down, I wipe out almost immediately. As I brush off the snow, I state the obvious: "I fell over." Nic nods, grinning. "This is how we learn," he says.
My skis are shorter than average and that makes turning to avoid trees easier, so we get down the mountain quickly. As we reach our campsite, raindrops begin to fall. Fortunately, only a light rain accompanies us the rest of the way down. The downpour intensifies as we pile our gear into the trunk, and by the time we pull onto the Coquihalla Highway, nature's car wash isn't holding back.
Our original plan was to stop at Coquihalla Canyon Provincial Park to visit the Othello Tunnels — a series of old train tunnels and bridges that traverse the Coquihalla River — but we decide not to go sightseeing during a torrential downpour. Instead, we pull into Hope, where we stop at a Tim Hortons, more often referred to as Timmies, known for mediocre coffee and excellent doughnut holes. 
As we drive back to Vancouver on a section of the Trans-Canada Highway lined with pine trees, Nic comments, "I always find this road really beautiful, as you're looking at a nice green tunnel." We encounter surprisingly little traffic on the two-hour drive, and soon enough skyscrapers have replaced the mountains and birdsong has morphed into car horns. As we re-enter the world of Wi-Fi, my phone's inbox refreshes to show I've been accepted at the University of British Columbia.
Beyond the obvious, this excellent news promises many more Vancouver-based adventures to come, a particularly exciting prospect given my new hobby.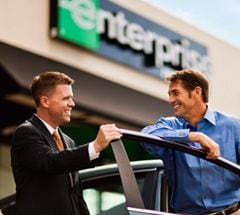 Start A Reservation
Enjoy fast and easy car rental bookings from Enterprise Rent-A-Car at one of our 7,200 branches in cities, airports and neighborhoods near you.
Reserve Now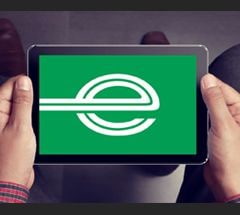 Email Offers
Don't miss an excuse to hit the road: our latest offers delivered to your inbox.
Sign Up