Tofino offers tasty food in a lively setting
Story by Jesse Hirsch; photos by Xavier Giard Lachaine

Jesse is a Brooklyn-based writer. Xavier splits his time between New York City, Montreal and Tokyo.

Surf town has a mix of delicious dives and stellar fine dining.

In the center of Tofino, a coastal town on the northwest tip of Vancouver Island, there's a mural with a message. Underneath a band of merry skeletons, partying on the beach, the mural reads: "Let us eat drink and surf, for tomorrow we might die." It's less grim than it sounds; if anything, this work-hard, play-hard credo is a celebration of life. It also perfectly captures Tofino's unique joie de vivre.
Though its summer population grows by several sizes, Tofino boasts less than 2,000 year-round residents. That's why it's so remarkable that it has such a robust dining scene, ranging from high-end, haute cuisine to taco trucks and burger shacks. There were more places than we could possibly review in one sitting, but we've listed our selections of Tofino's must-try food destinations here. Bon Appétit!

Wolf in the Fog
Located right near Tofino's picturesque town center, there's a reason Wolf in the Fog has a waitlist even during off-peak hours. This stylish, inventive gastropub has a seasonal menu that showcases some of the best local ingredients (from both sea and land). On a given evening, you can find items ranging from corn-fried cod cheeks to a miso-accented "Japanese cowboy" steak. There is also a well-executed bar program, sure to provide the perfect tipple with your meal.
Calypso Roti Shop
We first heard about Calypso Roti Shop from a passionate Tofino sculptor — consider this one a "local's secret." Calypso is a phenomenal introduction to Trinidadian food, tucked underneath some residential rentals off Tofino's well-tread path. This authentic family operation has acquired a reputation for delicious, often spicy flavors of the Caribbean (affordable too!). A 73-year-old Trinidadian grandmother started it in collaboration with her son, and the family vibes flow through everything they do. Pro tip: Bring home a bottle of Calypso's ferociously fiery, housemade hot sauce ... if you can handle it.
The Pointe Restaurant (at Wickaninnish Inn)
The Pointe Restaurant at the Wickaninnish Inn is Tofino's poshest restaurant, the type attended by visiting celebrities and curious chefs alike (we heard about a Justin Trudeau visit.) Helmed by acclaimed chef Warren Barr, this 20-year-old restaurant is something of the elder statesman of Tofino fine dining. Surrounded by stunning views of the ocean, diners can feast a la carte on items like "Stuffed Dungeness Crab Head for Two" and "Canadian Prairie Falafel," or go all-in on a multicourse, elaborate tasting menu (with optional wine pairings). We found the tasting menu a bit over-the-top, but Barr's cooking is certainly worth trying at some point during your visit.
Wildside Grill
When we asked some of Tofino's finest surfers where they go after catching the waves, Wildside Grill was a consistent choice. It's a tiny shack with outdoor-only seating, focused on fried seafood and burgers, but don't let that fool you — Wildside cooks thoughtful, excellent, locally sourced fare. From their morning menu of breakfast tacos and huevos rancheros to their afternoon offerings of oysters and free-range chicken burgers, this little gem has you covered. It's the ideal bookend to a day spent wrangling with the ocean.

Tacofino
Born in a garishly painted Tofino taco truck, Tacofino has gone on to open a handful of copycats in urban Vancouver. Its success is no surprise — these are some fantastic tacos. They're generous and goopy and very filling, showcasing local fish and meats at their best. We showed up on a rainy afternoon, yet there was still a steady stream of taco fanatics huddled in the drizzle. There was not a dull taco in the mix, but you should also try a gringa while you're there. It's kind of a personal-size grilled quesadilla with a host of goodies inside; the pork/kimchi variety is beyond compare. What rain?
Honorable Mentions
For a range of locally brewed suds, check out the rambunctious, dog-friendly scene at Tofino Brewing. Our favorite cup of eye-opening, ferocious java comes from the baristas at Rhino Coffee House. And a full range of delicious, locally made meats, cheeses and preserves is on hand at Picnic Charcuterie.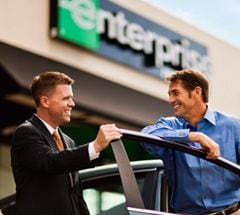 Start A Reservation
Enjoy fast and easy car rental bookings from Enterprise Rent-A-Car at one of our 7,200 branches in cities, airports and neighborhoods near you.
Reserve Now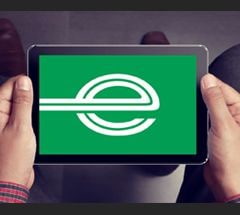 Email Offers
Don't miss an excuse to hit the road: our latest offers delivered to your inbox.
Sign Up