Photographing Sandhill Cranes in Kearney, Nebraska
Above photo: Sandhill cranes take flight from the central Platte River near Kearney. Photo by David F. Hunter
Story and photos by Brad Clement
Brad is a photographer and filmmaker specializing in mountaineering and wilderness adventure. He is based in Boulder, Colorado.

The small town welcomes 500,000 birds and those who come to see them.
They chatter, they squawk and they squeak, both in the air and on the ground. Sometimes they honk or hiss. When hundreds of thousands of sandhill cranes vocalize all at once, the overpowering cacophony makes for quite an impressive wildlife viewing experience.
Every year between late February and early April, 80% of the world's sandhill crane population congregates along the central Platte River near Kearney, Nebraska. Some 400,000 to 600,000 of the birds migrate north from their wintering grounds in Texas to the Arctic regions for the summer months, and the river provides an ideal way station.
And that's how I ended up in the Midwest in March. Some years, more than 15,000 bird lovers drive to Kearney during the birds' annual migration, according to the Kearney Visitors Bureau.
When I was first asked to make a road trip to photograph the cranes, I scratched my head a bit. Nebraska? Birding? I was tempted to say no, but the invitation came from Dave Hunter, an electronics engineer who also happens to be an amazing nature photographer. Dave has traveled across North America to photograph all types of wildlife. His favorite subjects are grizzly bears and birds of prey, but now he was talking to me about cranes.

A Road Trip to Nebraska
I couldn't ignore a chance to spend a couple of days with Dave and maybe learn a thing or two at the same time. Next thing I knew, we were making plans and packing bags, preparing to drive from our respective homes in Boulder, Colorado, to Kearney, a town of about 33,000 people. Kearney is best known for corn production and, as it turns out, sandhill cranes.
The long-legged birds are tall, measuring up to almost 4 feet high, with a wingspan of over 6 feet. Fully grown, they can weigh 9 or 10 pounds. The cranes are dark gray, with pale cheeks and red skin on the crown. By day, they feed on grains and insects in fields and at night they nest in the shallow waters of the Platte, where they are safe from coyotes and raccoons.
As we wrapped up the 374-mile drive from Boulder to Kearney, I watched Dave transform from engineer to photographer. He had traveled here before, so he knew the choice viewing locations and how best to snap photos of the birds. Dave carried two cameras, one with a 70-300 millimeter lens, the other with a whopping 500-millimeter fixed lens. My kit paled in comparison, but it's always fun learning from an expert.
The weather was gorgeous, almost 70 degrees and sunny. As the clock ticked closer to sunset, we drove about 15 miles east of Kearney toward the public viewing platforms along the Platte River. Dave was hoping to grab shots of birds silhouetted against the sunset as they flew to the river. His plan was realized even before we made it to the viewing platforms, as we began witnessing birds in flight. We parked and began snapping photos.
What struck me most was the incessant calls of the birds — beautiful and intense sounds, a constant thrum from thousands upon thousands of birds, calls that continued into the night. Lost in time as we witnessed the spectacle, it seemed as soon as it had begun, it was over, and the sky was empty again.

After Breakfast, a Car Museum
Over dinner, we devised a plan for the next morning. We would drive before daylight to one of the viewing areas along the river and wait there for sunrise. The next morning, Mother Nature did not cooperate, and we woke up to snow and stormy skies, not ideal for great photography. Time for Plan B.
After breakfast, we visited the Kearney Classic Car Collection, a museum with more than 200 classic cars on display. We were taken with the variety of vehicles — Corvettes, Camaros of all vintages, Model A Fords and good old station wagons from the 1970s. It was so interesting to see the evolution of cars from some of the very first all the way through to modern day. Then we cruised back into town, where we asked locals to recommend the best place for lunch.
Everyone mentioned the same place: Tex's Cafe. With décor straight out of the 1950s, Tex's serves satisfying grub with small town charm. I ordered a patty melt and Dave went for a classic cheeseburger. As I learned over the course of our trip, Dave often opts for a good burger. After lunch, the skies began to clear enough for good photography.
Our first stop was the Rowe Sanctuary, a 2,400-acre parcel of land dedicated to providing a safe haven for the cranes. Later, we spent the evening atop the Plautz Viewing Platform, south of Gibbon off Interstate 80. Numerous public viewing stations exist in the area, and the Rowe Sanctuary offers paid tours. We opted for the public areas and were not disappointed. As night approached, close to 70,000 birds began flocking to the river.

Some Photography Tips
Generally a reserved guy, Dave really lights up when he has a camera in hand, and he is happy to share tips. Patience and studying the species at hand are as important as learning the camera equipment, he says, and don't be afraid to make mistakes. He also believes you can learn as much from the bad shots as the good.
The next morning we were back at the Plautz Viewing Platform before sunrise. Looking out over the river and hearing thousands of cranes welcome daylight from their roosts was surreal, somehow unworldly. As morning light filtered in, we photographed the cranes for about an hour. Then, rising as one tremendous flock, the birds lifted off and headed for the fields. In his element, Dave snapped over 500 photos in about 15 minutes.
Early on, I stopped shooting pictures and just watched in wonder as it all unfolded, and I'll never forget it. On the drive back to Colorado, I commented that Nebraska had much more to offer than I'd expected — gorgeous landscapes, remarkably kind people and, of course, the sandhill cranes. We'd both enjoyed Nebraska so much that we decided to add a couple of days to our road trip so we could drive the Sandhills Journey Scenic Byway on our way back home.
So glad we did.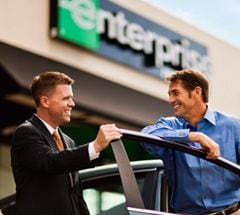 Start A Reservation
Enjoy fast and easy car rental bookings from Enterprise Rent-A-Car at one of our 7,200 branches in cities, airports and neighborhoods near you.
Reserve Now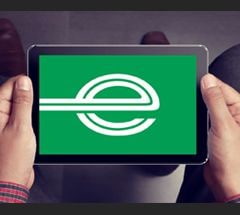 Email Offers
Don't miss an excuse to hit the road: our latest offers delivered to your inbox.
Sign Up