Traveling Close to Home on British Columbia's Gulf Islands
A mother and daughter share a road trip to Salt Spring.
At 35, my mother learned to sail among the 200 sun-drenched Gulf Islands that lie between Victoria Island and the coast of western British Columbia in the Salish Sea. Now, over 40 years later, we are preparing to head to one of them — Salt Spring Island — for a few days. Staring skeptically into the coat closet, I say, "It's not supposed to rain." Mom, who's already packed, says she is leaving her raincoat behind. "OK," I say, closing the closet, "let's live dangerously."  

It's sunny when we leave Victoria and drive on a 15-mile-long stretch of Trans-Canada Highway 1. Traffic is light, and we arrive at the ferry terminal in Crofton with time to spare. As the ferry approaches Vesuvius Harbor on Salt Spring, walk-on passengers and those new to the area stand at the bow, admiring the scenery and looking for orcas and seals. The locals remain in their cars, as this 20-minute crossing is a routine part of island life for them.
Back on land, a four-mile drive on Upper Ganges Road takes us to the Harbour House Hotel. We check in and head to Woodley's, the hotel's restaurant, for dinner. The fireplace offers a nice ambiance but as dusk sets in, we move to the patio and spread out a map of the island to plan the next few days. Both Mom and I have been to Salt Spring before, but our past visits were either short or work-related, and did not allow time to explore.
Hiking Trails, Scenic Vistas
The following morning, I wake early and walk down to the harbor as the sky's pink and purple gradient lightens and shifts to blue, promising another sunny day. After a leisurely breakfast, Mom and I drive a short 3 miles along Rainbow Road, following a series of switchbacks to Mount Erskine Provincial Park. There, tiny, intricately decorated wooden doors for the fairy folk dot the network of trails, adding a touch of whimsey amid the trees.
A series of lookouts in the park provide beautiful views of Stuart Channel, where the ferry we'd arrived on makes its hourly crossing. At the summit, Mom points out a couple of sailboats below us and tells me that the first time she took friends out on her boat, they almost got run over by a ferry when she went below deck to make coffee. When I ask how anyone could miss a 100-foot boat bearing down on them, Mom pauses. "It was probably farther away than I remember," she says, "but I absolutely needed to get out of its way!"
I smile. I've always admired Mom's blasé attitude toward misadventure, which she says comes from being overly optimistic.
After lunch, we make our way back to Ganges, the island's main town. The eclectic assortment of artisan boutiques in the seaside hamlet showcase everything from felted animals to vases made from salvaged wood. Mom and I pick up a couple of oddities before heading to Al's Gourmet Falafel and Fries for a delicious plant-based dinner. The food cart's casual setting brings to mind the food trucks of Turkey, where my family visited in 2005 during our four-year circumnavigation of the globe on a sailboat. We end our day with a visit to Sunset Beach, a short hike down a dirt trail adjacent to Sunset Drive.
The Rain Finds Us
On Friday morning, we drive 10 miles to Ruckle Provincial Park, where a series of trails traverse the rocky outcrops. Out on the water, a sailboat passes us, moving too quickly for the available wind. "Do you think they're motoring?" I ask. "The current could be pushing them," Mom says. She adds, "I always thought the Gulf Islands were fun to sail around, but there were lots of currents."
Dark clouds move in as we head back, and by the time we've reached the Salt Spring Island Cheese Company on Reynolds Road, a persistent drizzle has set in, defying the forecast. Founded in 1996, the family-owned company specializes in handmade goat cheeses. The display counter reminds me of the winter my family spent traveling the French canals, although the salesman we encountered there with the waxed and styled mustache is notably missing. After selecting half a dozen cheeses, we sit in the garden under an umbrella to enjoy them. The Herb and Garlic Ruckles, named for the park we'd visited earlier, is particularly good.
After the rain lets up, Mom and I walk into Ganges for dinner at the Tree House Cafe. Deciding that skin is, after all, waterproof, we then drive 7 miles from Ganges to one of four trailheads for Baynes Peak in Mount Maxwell Provincial Park. The trails are well marked, and in half an hour we reach the top, where we take in a stunning view of Maple Bay, where Mom spent a winter in 1978, before she sailed for Mexico. The rain sets in as we hike down, but the forest provides enough shelter that our regrets about not bringing rain jackets are minimal.
Noticing the 'Small Moments'
Overnight, the wind increases significantly, and when we visit the much-touted Saturday Market in Ganges the next morning, half the vendors are clinging to their tents to anchor them. We pick up a couple of scones from one merchant, an artisan baguette from another and coffee from the Switch Board Café.
As we sit by the harbor, watching the arriving and departing seaplanes, I ask why we didn't fly around the world, rather than sail, considering Mom has her private pilot's license. She replies that in her opinion, sailing is more social. I look at her and jokingly ask, "So I spent four years being seasick so we could meet people?"
Mom laughs. "It was educational," she says.
When it's time to head home, we drive south on Fulford-Ganges Road to Salt Spring's second ferry, which docks in Fulford Harbor. There, I am reminded that while local travel requires no passport checks or baggage searches and presents no language barriers, the waiting that's part of roaming farther afield remains. Thankfully, waiting for a flight or a ferry helps us slow down and take notice of the small moments on any journey, which is really what travel is about.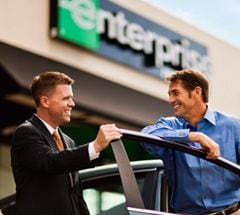 Start A Reservation
Enjoy fast and easy car rental bookings from Enterprise Rent-A-Car at one of our 7,200 branches in cities, airports and neighborhoods near you.
Reserve Now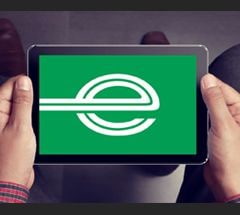 Email Offers
Don't miss an excuse to hit the road: our latest offers delivered to your inbox.
Sign Up