Vancouver Spawns New Friendship
A former university student explores British Columbia's largest city — and finds spontaneous adventure.
On the small island where I grew up, street signs played second fiddle to local landmarks. So when I moved to Vancouver for university in 2011, having never learned if street signs run parallel or perpendicular to roads, I was often lost, regularly boarding buses headed in the wrong direction.
Since then, my navigation skills have improved, and I now enjoy visiting the city. After a week spent hiking and camping, I arrange a weekend trip to Vancouver with a friend. Everything is planned. We'll take a day hike in the North Shore Mountains and then watch the sunset in Stanley Park, an urban wilderness that was once a First Nation village site.
The next morning, we'll run up the Grouse Grind — so-called by locals who time their ascent up this near-vertical mountain trail — and then have brunch on Granville Island. We're also looking forward to an evening of live music at Frankie's Jazz Club.
When my friend's last-minute work commitments leave me flying solo and the forecast turns wet and gray, at first it seems that my carefully planned trip may be over before it begins. Sitting in a café near home, reworking the trip's itinerary, I meet Nicky, a fellow photographer with a spontaneous streak. Barely an hour later, he has rearranged his work schedule, and I've rented a car with a near stranger.
Hiking Quarry Rock
The following day we drive out of the city to Deep Cove to hike Quarry Rock, one of North Vancouver's most popular trails, known for its panoramic views of the Indian Arm fjord. The last of the autumn leaves melt off the trees in the rain, and we find ourselves dodging mud puddles. Squelching our way back to the car, we agree that the view at the top was more than worth the 5-mile hike.
To dry out, we head for Nemesis, a bright and modern cafe in downtown Vancouver. There, Nicky sorts through some video work while I edit photos from my recent hiking trip in the rugged mountains that make up Vancouver's picturesque backdrop.
I wish I'd gotten out to explore those mountains while in university — they're a large part of the reason I enjoy visiting the city now, and perhaps the resulting endorphins would have given me a different outlook on exams.
Suddenly Nicky says, "I'm surprised you invited me hiking, given that I'm basically a stranger." I laugh and reply that I was surprised he agreed to go on the spot! Outside, the Vancouver dress code has changed from rain-jackets to puffy jackets, and I can see a hint of blue sky. I ask Nicky whether he has been to Granville Island, a popular shopping and dining district. He shakes his head no.
Granville Island
When I lived in Vancouver, Granville Island was a haven to escape school, and it remains one of my favorite places. The peninsula is home to an eclectic collection of artisan studios that sell everything from coonskin caps to handmade broomsticks. In summer months, local musicians play to the pedestrian crowds as they enjoy the break in Vancouver's usually rainy weather. By contrast, in November, the streets are quiet, while the indoor marketplace becomes a hive of activity.
We weave our way through the crowd, passing overflowing baskets of fruit, unique cheeses and various chocolates before we stop in front of Terra Breads Bakery. At my recommendation, Nicky gets a rustic tart made with blueberries wrapped in flaky pastry that crumbles into sweetness on the tongue. The two of us sit by the harbor, watching the small tug-like ferries that are a part of Vancouver's transit system bustle by as dusk sets in.
Gastown & Capilano Suspension Bridge Park
After dessert, now in search of dinner, we return to Gastown — Vancouver's oldest neighborhood, named for "Gassy Jack," who established the area's first tavern. There, I introduce Nicky to Nuba, a Lebanese restaurant where I always order the same dish: Najib's Special, a bowl of perfectly crisped, deep-fried cauliflower.
Nicky and I return to our respective friends' places for the night but agree to meet up the next day. Early the following morning, we crawl through rush-hour traffic — a trip we could have made on foot in about the same time — until at last, we arrive in North Vancouver. The Capilano Suspension Bridge Park's winter Canyon Lights season has begun, and the park shimmers before us.
With a wave of morning mist rolling along the Capilano river bed, it's a photographer's paradise. After filling a couple of memory cards, we realize that we skipped breakfast. A quick stop at a grocery store for sustenance solves this, and we drive 17 miles east toward Mount Seymour, part of Vancouver's North Shore Mountains, with an elevation of 4,754 feet.
There, Nicky and I throw our jackets and cameras into backpacks and start up the trail. While ski season usually starts in November, the snow is late in arriving this year and we weave our way up under empty ski lifts that swing gently in the wind. As we scramble up the last 20-odd feet to the peak, the wind clears away a few of the low-hanging clouds, and we can see the city lights winking in the distance.
Once we stop moving, it doesn't take long before the cold leaves us shivering and our fingers begin to freeze around our respective cameras. Happy with how the day turned out, we descend.
Vancouver offers so much to see and do that we spend the entire drive back into the city planning future trips here together. Except for the visit to Granville Island, none of the original itinerary has played out, but I thoroughly enjoyed this weekend road trip. I explored some beautiful places, ate some amazing food and made a new friend. I'd call that a serendipitous success.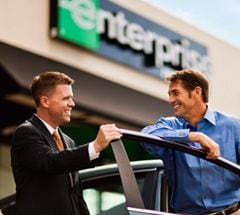 Start A Reservation
Enjoy fast and easy car rental bookings from Enterprise Rent-A-Car at one of our 7,200 branches in cities, airports and neighborhoods near you.
Reserve Now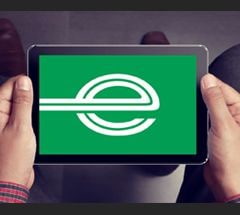 Email Offers
Don't miss an excuse to hit the road: our latest offers delivered to your inbox.
Sign Up