Oxford and Easton Make a Perfect Day Trip from St. Michaels, Maryland
Above photo: The Academy Art Museum in Easton, Maryland
Story by Lauren Kafka; photos by Alexander C. Kafka
Lauren is a writer, editor and English tutor in Bethesda, Maryland. Her husband, Alex, is a journalist, photographer and composer.
Charming towns feature many options for art lovers, history buffs and foodies.
My husband and I recently indulged in a long-overdue weekend road trip excursion to St. Michaels, a delightful Chesapeake Bay town that routinely lands on top 10 lists for best romantic getaways. After tasting some delectable crab dishes, strolling through the picturesque downtown and taking in the stunning views during our passenger-boat cruise, we decided to drive to two lovely nearby towns — Oxford and Easton.

15-minute Drive, Ferry Ride to Oxford
One of the highlights of visiting Oxford is getting there on America's oldest privately owned ferry. Since the Oxford-Bellevue Ferry began its round-trip route in 1683, it's made about 800,000 crossings of the Tred Avon River. Fifteen minutes from St. Michaels, you can drive your rental car onto the ferry, operated by Tom and Judy Bixler, at Bellevue Landing. From spring through fall, this workhorse transports trucks, RVs, trailers, cars, motorcycles and bicycles.
When you get to Oxford, described by Capt. Judy as "a town with more boats than people," save time for a scrumptious meal prepared by celebrity chef Mark Salter at the historic Robert Morris Inn, the location where James Michener outlined his famous novel "Chesapeake." Get a table overlooking the river, where osprey, herons and eagles fly. At this 1710 inn, named after Robert Morris Jr., a self-made merchant who signed the Declaration of Independence and helped bankroll the American Revolution, you can also sign up for Salter's two-hour cooking demonstration. The class is offered about every five weeks from October through March, followed by a two-course luncheon. Salter, creator of Salter's Chesapeake Gourmet food products, will walk you through the creation of some signature dishes and give you recipes to take home.
After enjoying the cream of Maryland crab soup and organic mixed greens with asparagus, crumbled goat cheese, orange segments and toasted sunflower seeds in a lemon-thyme vinaigrette, we drove to the Scottish Highland Creamery. Tempted to try all 16 ice cream flavors (for investigative journalism purposes, of course), we finally narrowed it down to the mouthwatering dulce de leche and the aromatic coffee hazelnut crunch.
Curious about the history of this alluring town and eager to burn off some calories, we checked out the tiny Oxford Museum. Visitors learn about Oxford but also about nearby Smith Island, "the soft-crab center of the universe," and Holland Island, which was once inhabited by 350 people — mostly fishermen — and had 70 homes, dozens of stores, a post office, school, church and a baseball team. But it completely vanished in 2012 due to rapid erosion caused by wind and tide. Aside from that, life in and around Oxford is usually pretty calm, copacetic and crime-free.
"One of the biggest crimes we've had was about two years ago when a boyfriend and girlfriend stole a blender and a load of alcohol from a restaurant," said Oxford Police Chief Pat Maxwell. "But Oxford is a great place to live and visit. Norman Rockwell couldn't have done a better job."

20-Minute Drive to Easton
My husband and I love art as much as history, so after exploring Oxford, we drove to Easton to visit the impressive Academy Art Museum, which features the work of internationally known artists such as Richard Diebenkorn, Mark Rothko and Robert Rauschenberg, in addition to local and regional talents. Somewhat of an arts hub, every July this town hosts the Plein Air Easton Art Festival, one of the largest and most prestigious juried plein air painting competitions in the U.S. In the fall, the Waterfowl Festival attracts world-renowned painters, sculptors, carvers and photographers.
Still satiated from our lunch and ice cream feast, we didn't take advantage of the myriad dining opportunities in this foodie town including Italian, Mexican, Asian, vegan and vegetarian options, but we did plenty of research for our next visit. For fine dining, you might want to sample the farm-to-table entrées at Out of the Fire or the Mediterranean cuisine at Portofino Ristorante Italiano. Alternatives include Scossa Restaurant & Lounge, Hunter's Tavern at the Tidewater Inn, Bartlett Pear Inn or Mason's Redux. You'll also find reasonably priced fare at Doc's Downtown Grille and the Washington Street Pub & Oyster Bar as well as at a new small-plates eatery called Taste.
Be sure to plan ahead if you'd like to spend an evening at the magnificently restored Avalon Theatre or the more intimate Stoltz Listening Room upstairs. The Avalon hosts big names such as Wynonna Judd & The Big Noise and the Robert Cray Band, and both performing arts venues frequently sell out. Easton also holds two music festivals each year — the Chesapeake Chamber Music Festival and the Monty Alexander Jazz Festival.
During our quick visit before driving back to St. Michaels, we were content to walk leisurely up and down Harrison and Washington Streets, arm in arm, while perusing the tantalizing menus, browsing the diverse galleries and contemplating all the adventurous road trips in our future.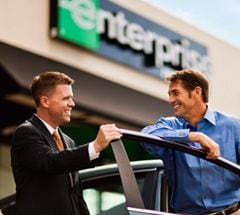 Start A Reservation
Enjoy fast and easy car rental bookings from Enterprise Rent-A-Car at one of our 7,200 branches in cities, airports and neighborhoods near you.
Reserve Now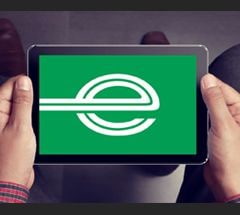 Email Offers
Don't miss an excuse to hit the road: our latest offers delivered to your inbox.
Sign Up