Story and photos by Rebecca Holland

Rebecca Holland is a freelance travel and food writer based in Chicago. You can find her on Instagram.

A hometown girl from Madison tells you why you should visit the Badger State.
Growing up near Madison, Wisconsin, I always thought it was the most beautiful city in the world. The feeling only intensified when I went to college at the University of Wisconsin-Madison. I fell in love with the city as an adult, spending weekdays taking in the history and cultural opportunities and weekends working in restaurants and lounging by the lakes with friends. So I was shocked when I moved at age 22 to Washington, D.C., where people would ask where I was from and then make comments about the number of farms in Wisconsin, as if that's all that was there. Yes, there is a lot of farmland (it's why Wisconsin has the best cheese and has been doing farm-to-table since before it was trendy), but there's a lot more, too.
Madison, with its lakes, food culture and historic buildings, is one of the country's best-kept secrets. The city was founded on an isthmus in 1829 and became Wisconsin's capital when the state was founded in 1848. The University of Wisconsin was founded the same year, and the government and university became Madison's hallmarks.
But Madison is so much more than the state capital or a college town. It's also a city with fantastic restaurants; the nation's largest farmers market; lots of local boutiques, art museums and award-winning theater; and many parks and trails designed by famed landscape architect John Nolen.
The capitol building itself is gorgeous and open to visitors, who can take free tours throughout the day. Walking home on cold nights in college I always took a shortcut through the capitol, rather than go around the square, to spend a moment warming up under the warm glow of the rotunda. The building was modeled after the U.S. Capitol and has the largest granite dome in the world. The interior is made of 43 types of colorful stone, including Italian marble, Minnesota limestone and Norwegian syenite. Make sure to look up from the center of the rotunda to view the beautiful "The Resources of Wisconsin" mural.

Walk from the capitol down pedestrian-only State Street to reach the university campus, where you'll find numerous national landmark buildings, including Bascom Hill and its large Abraham Lincoln statue, and the must-visit Memorial Union Terrace. Here, students gather from spring through fall for pitchers of local beer on the lake with live music and Wisconsin brats. Snap a photo of the iconic colored chairs (which students have been trying and failing to steal for their dorms for ages, myself included) and stop at the ice cream stand for scoops from the university's own Babcock Dairy Hall. My dad taught me to parallel park here when I was 16. I couldn't get ice cream until I perfected the maneuver, but trust me, the ice cream was worth it.
If you're into architecture, you'll want to visit some Frank Lloyd Wright buildings in the area. Wright lived in Wisconsin and nearby Spring Green during the peak of his career. During that time, he designed the Monona Terrace with its large arched windows looking out to Lake Monona, the First Unitarian Meeting House and several private residences including the "Airplane House," which embodies the Prairie School style of architecture for which Wright was famous.
Check out the city's historic movie theaters, the Orpheum and the Majestic, which are now music venues hosting everyone from local bands to big national acts. Or, you can catch a Broadway show on tour at the Overture Center, an impressive glass building on State Street with spacious theaters, a modern art museum and a rooftop garden restaurant perfect for cocktails before a show. On campus, the Chazen Museum of Art features more than 20,000 paintings, sculptures, photographs and decorative art. Or, head to Olbrich Botanical Gardens — 16 acres of award-winning gardens and a tropical conservatory.

Most importantly, let's talk about food. Madison's restaurants range from cheap and delicious eats at State Street Brats to one of the country's best restaurants (according to Food and Wine and Bon Appetit) at L'Etoile. (Generally, as you move from campus toward the capitol, the restaurants get nicer, and the crowd gets slightly older.) Madison has great chefs, but one of the main reasons the city has such fantastic food is the ingredients. Wisconsin is home to 68,500 farms, producing millions of tons of fresh vegetables and meat. There are 1,200 licensed cheesemakers in the state making more than 600 types of cheese. That's double the number of any other state, so sample cheese plates at nicer restaurants, stop at a cheese shop for souvenirs (Fromagination and House of Wisconsin Cheese are good ones), eat fried cheese curds at the Old Fashioned and taste fresh cheese curds whenever you see them. The Dane County Farmers Market held every Saturday is the largest in the nation. Walk clockwise around the capitol square sampling local honey, fruit, cheese and baked goods. At the base of the square near State Street, you'll find the Stella's Bakery stall, where dozens of people clamor for the spicy cheese bread — an addicting challah filled with cheese and red pepper flakes. Make sure to try local beers, too, like Spotted Cow from New Glarus Brewery, a farmhouse ale that pays tribute to the state.
Of course, after eating cheese and drinking beer for days, you'll probably wonder how Wisconsinites do it. The answer is by embracing the outdoors in all seasons. Madison has numerous parks and is one of the country's most bike-friendly cities. Wander through the UW-Madison Arboretum, walk from the Memorial Union along the lake to Picnic Point (which has great views of the whole isthmus), or take a bike ride around Lake Monona. Lake Mendota offers kayaking, paddleboarding, canoeing and other water sports from spring to fall, and you can swim in both lakes. Wisconsin gets very cold, but that doesn't deter people. As swimming turns to ice skating, you can sled down Bascom Hill and people set up ice fishing shanties near the capitol.
Though the university and the government bring people to Madison, the culture, food and natural beauty are what keeps them around. It's been eight years since I've lived in the city, but I love telling people around the world that Wisconsin has so much more to offer than farmland. And whenever I visit, there's nowhere else that feels so much like home.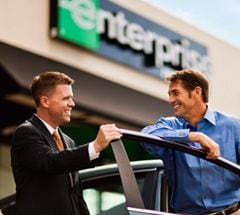 Start A Reservation
Enjoy fast and easy car rental bookings from Enterprise Rent-A-Car at one of our 7,200 branches in cities, airports and neighborhoods near you.
Reserve Now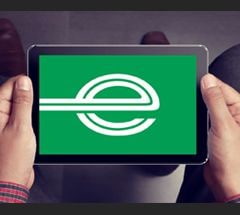 Email Offers
Don't miss an excuse to hit the road: our latest offers delivered to your inbox.
Sign Up