Artsy Provincetown Offers an Inclusive Getaway
Story by Kassondra Cloos; photos by Michael Ciaglo
Kassondra is a freelance writer from Rhode Island currently slow-traveling the world. Michael is a freelance photographer based in Denver, Colorado.

Everyone is welcome in this Massachusetts beach town.
Toward the upper eastern edge of our continent, an arm-shaped landform juts out from Massachusetts, heads north and curls back on itself, framing Cape Cod Bay. At the very tip of the extended hand lies Provincetown, a storied beach town with art galleries galore, a lively nightlife and a figurative welcome mat literally hospitable toward all.
P-Town, as it's familiarly known, is the end — and certainly the highlight — of our weeklong road trip exploring New England. We started in New York, 300 miles to the southeast, but Boston is just a two-hour drive, so P-Town makes a great weekend getaway from either.
Walk down Commercial Street, and you'll find charming gift boutiques, clothing shops, cabaret venues and the entrance to MacMillan Pier, where whale watchers eagerly board boats and head out to sea. Hungry? Look for the iconic Lobster Pot restaurant or the Squealing Pig, where we downed local Wellfleet oysters. Neat and tidy homes also are here, exhibiting a variety of architectural styles.
Rainbow flags dot the business district, some shop names skip euphemisms in favor of being explicit and you may notice rowdy (sometimes risqué) graffiti down alleyways. P-Town likes to have a good time, and sees no point in being shy about that. We're booked at the Land's End Inn, a hilltop bed-and-breakfast with eccentric décor, easy parking and stunning views of both the ocean and the bay. It's just a three-minute drive from the Provincetown Causeway, where you can walk along a mile-long stone breakwater for a look back at the town and the harbor. (Do be mindful of the rising tide, as it can cover parts of the breakwater.)
Dune Tour, History Lesson
A highlight of any visit is Art's Dune Tours, which take place on the Cape Cod National Seashore. Bobbing up and down along the dunes in a Chevy Suburban, we lean out the windows to spot cottages nestled among the hills where Mary Oliver, e.e. cummings, Tennessee Williams and Jack Kerouac once honed their crafts.
Jackson Pollock, Lee Krasner, Robert Motherwell, Helen Frankenthaler, Mark Rothko and other renowned artists came to Provincetown to paint. Paul Benson, our guide, points to the sky as he explains why. The "Provincetown light," as he calls it, is famous. Geography affords artists a longer golden hour at the beginning and end of each day, Benson tells us, and that light bounces between the sea and the sky and the sand. That's just the sort of magic you'd hope to find when you go on a quest to change your perspective — or on a vacation.
Benson also explains how a seemingly classic New England beach town became the LGBTQ haven it is today. The influx of artists started in the late 1800s, after boisterous Portuguese whalers from the Azores had replaced many of the town's early Puritan Yankee settlers and the whaling industry that had supported the town's economy eventually started to collapse. The free-thinking artists formed a tight-knit community with the Azorean families and later, residents united against xenophobic and racist movements in the northeast. And that explains P-town's reputation for being open to everyone long before it was cool to be so inclusive.
Our dune tour ends at the shore with a sunset as bold as the town itself, shining hot and pink through a gap in the rain clouds rolling through. P-town has all the trappings of your standard beach village, but its celebratory aura undoubtedly makes it worth a visit.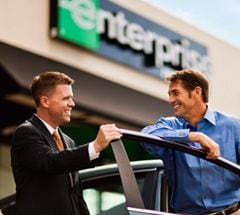 Start A Reservation
Enjoy fast and easy car rental bookings from Enterprise Rent-A-Car at one of our 7,200 branches in cities, airports and neighborhoods near you.
Reserve Now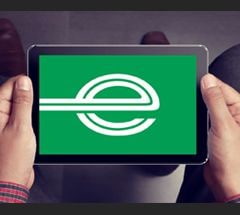 Email Offers
Don't miss an excuse to hit the road: our latest offers delivered to your inbox.
Sign Up