Prince Edward Island Inspires
Story and photos by Charles Williams

Charles is the editor for Pursuits with Enterprise. Email the author.
The classic novel "Anne of Green Gables" is set here, but that's only part of the island's allure.

Busloads of tourists headed straight for the straw hat with fake red pigtails attached. Some had come as far as Japan — 6,500 miles away — just to try it on. When they did, smiles washed across their faces. Cameras clicked. For a moment, they were Anne, and they were home.
Anne Shirley, in the beloved novel "Anne of Green Gables," lived at this farm on Prince Edward Island. I was there, too, but had little interest in transforming myself.
In 1908, Lucy Maud Montgomery wrote the story about a plucky red-headed orphan girl. The book has sold 50 million copies and been translated into at least 36 languages. In Japan, Hanako Muraoka's translated version called "Akage no An" ("Red-haired Anne") sparked a nationwide obsession after World War II. A 1979 anime series furthered the cultural frenzy that still exists.
But I didn't read the book until I had already bought my plane ticket and packed my bags. My reason for wanting to go to Prince Edward Island was simple: sources of artistic inspiration intrigue me, especially when I know nothing about them.

A Varied Landscape
Elizabeth Rollins Epperly was curious, too. At age 5, she was introduced to Anne and immediately fell in love with Montgomery's fictional character and her real-life setting. In 1969, she moved from Virginia to experience the author's world firsthand. Epperly eventually became a Canadian citizen, the first woman president of the University of Prince Edward Island and the founder of the L.M. Montgomery Institute.
"Living in Montgomery's actual environment gave me a fresh appreciation for discovering beauty in the everyday world," Epperly said. "The Prince Edward Island landscape is both gentle and dramatic – the rolling fields and the contours of the land are perfectly offset by stretches of red cliffs and, in some weathers, pounding surf and stone-carving winds."
That bruising surf plays havoc along the fragile coast, where more than 60 lighthouses and range lights are perched on sandstone cliffs. The nostalgic lighthouses are a photographer's dream due to their accessibility and the lack of crowds.
Canada's smallest province is named after Prince Edward, Duke of Kent and Strathearn. In 1799, he was commander in chief of British forces in the area. He died of pneumonia at 52, leaving behind an only child who was a baby. His daughter grew up to become Queen Victoria, who reigned over the United Kingdom for 63 years.
Prince Edward Island is 140 miles long, and I only had three days to explore. While that isn't long enough to experience the whole island, many of the most popular attractions — Charlottetown, Green Gables, Prince Edward Island National Park — are centrally located and within easy driving distance from each other.
Make Charlottetown Your Base
I drove across the Confederation Bridge, completed in 1997, that connects the island and neighboring New Brunswick. The 8-mile-long bridge is the longest in Canada and the seventh longest in North America. If you dread a 10-minute drive over water, take the car ferry.
Prince Edward Island is Anne's Land, but it's so much more. Travelers who have never read Montgomery's books will still enjoy this peaceful destination, filled with green, undulating landscapes and down-to-earth people.
The setting is perfect for summer outdoor activities such as playing golf — Crowbush Cove, Dundarave and Brudenell River are top choices — or biking along the scenic 6-mile Confederation Trail. The water is warmer than the beaches north of the Carolinas, and seafood lovers will have a difficult time deciding between freshly caught lobster, oysters, snow crabs or mussels.
The capital Charlottetown serves as a convenient hub for exploring the island. I stayed at the Dundee Arms Inn, a delightful 1903 Queen Anne mansion where the friendly hosts take pride in the breakfast buffet. From here, the town's center is easily walkable.
The Province House building hosted the Charlottetown Conference in 1864, during which representatives of the 19th-century British colonies held meetings that eventually led to the confederation of Canada. Nearby, the Confederation Centre of the Arts hosts Canada's longest-running musical "Anne of Green Gables: The Musical," which has been staged since 1965.
A few blocks away, the lively waterfront area features souvenir shops and casual seafood restaurants. Kids will love Cows, a local ice cream parlor with flavors such as "Cownadian Maple," "Udder Finger" and "Messie Bessie." At sunset, stroll along the boardwalk that lines beautiful Victoria Park. Afterward, head downtown to Victoria Row and the surrounding streets for dinner and nightlife.

Beaches, Dunes and a Beloved Character
After exploring Charlottetown, first-time visitors should drive to Cavendish to experience the lovely beaches and Anne sights. The coastal drive from North Rustico to Cavendish is particularly scenic. Cavendish Beach is part of Prince Edward Island National Park. The national park encompasses several spots along the north shore. Brackley Beach, which has majestic sand dunes, and Greenwich, which has beautiful hiking trails, also are popular destinations within the park.
Green Gables Heritage Place in Cavendish was the inspiration for Marilla and Matthew Cuthbert's home, where Anne lived, in the novel. If you're a fan or are interested in how an environment can inspire a writer, this is a must-see stop. In addition to touring the modest home, you can hike on wooded trails, such as Lover's Lane, that are immortalized in the story.
True admirers of the novel also might want to visit Montgomery's birthplace, the sight where she wrote the story, or the parlor of the home where she got married. Couples still come from around the world to wed at the same spot. The author is buried in the Cavendish Community Cemetery.
Epperly speaks for millions of fans when she says, "'Anne of Green Gables' captures wonderfully — timelessly — what so many cultures and eras have also celebrated: it is about finding — and making — home and about belonging; it is also about finding oneself."
A journey to Prince Edward Island is a chance for personal reflection. I discovered the artistic inspiration I was seeking, but some of my best memories were unexpected.
I watched a sunset transform ordinary red dirt along the coast into a glowing fortress against the sea. I drove through verdant pastures that brought a sense of contentment derived from simpler times. I bonded with a roaming red fox that suddenly popped out of the woods.
Whether you're going to relax, reflect or just put on that well-worn hat and pigtails, you're sure to find what you're seeking in this gentle land.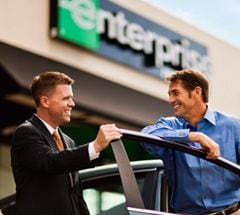 Start A Reservation
Enjoy fast and easy car rental bookings from Enterprise Rent-A-Car at one of our 7,200 branches in cities, airports and neighborhoods near you.
Reserve Now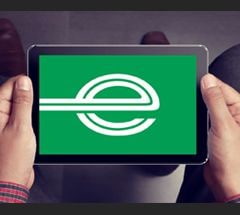 Email Offers
Don't miss an excuse to hit the road: our latest offers delivered to your inbox.
Sign Up