Rhode Island Road Trip Reveals Many Charms
Story by Kassondra Cloos; photos by Michael Ciaglo

Kassondra is a freelance writer from Rhode Island currently slow-traveling the world. Michael is a freelance photographer based in Denver, Colorado.

Count on ocean views, stately mansions and signature dishes.
Picture the Newport Bridge, which spans Rhode Island's sparkling blue Narragansett Bay to connect the Gilded Age mansions of Newport on Aquidneck Island to the more reserved homes and forests of Jamestown on Conanicut Island. Picture a lighthouse, built in 1842, perched on a remarkably small, rocky island. Picture sailboats cutting trails through the surf, navigating the supports of the suspension bridge.

Sound appealing? I hope so! Now book a rental car, drive over that beautiful bridge and experience all that Rhode Island offers.
When you do, you will see why so many of us born-and-raised Rhode Islanders — even those of us who have long since left to live elsewhere — are determined that our state be known more for its substance than for its small size. On a recent road trip through the Ocean State's most beloved corners, I got to further that worthy cause.
For years since I moved away from my hometown of Pawtucket — home to the country's first textile mill, which sparked the American Industrial Revolution — I have spewed endless facts to friends who couldn't even tell you if the state is north or south of Washington, D.C. (It's north, for the record, between New York and Boston).
Showing Off the Rhode Island Coast
Now, finally, on a three-day journey driving across bridges, through historic towns and along gorgeous coastal cliffs, I got to show off Rhode Island's beauty to my friends Tammy, from Houston, and Michael, from Denver, in person. I worried I'd set the bar too high, but Tammy quickly assured me that she was immediately charmed by the local pride that emanates throughout the state.
We started our journey in Westerly, an upscale beach town on the Connecticut border. We stayed at Shelter Harbor Inn, a short walk from Quonochontaug Pond, where only a small slip of land separates you from the open Atlantic Ocean. On our first evening, we drove 7 miles to the swanky Ocean House Hotel, where we enjoyed sunset views. The historic hotel, named by Travel + Leisure as one of the top 100 hotels in the world, is close to the Napatree Point Conservation Area and even closer to a home owned by Taylor Swift.
In the morning, we drove 35 miles east to Newport to meet two friends from Boston to hike the  3.5-mile Cliff Walk, a National Recreation Trail in a National Historic District. In the 1800s, scores of the world's richest families built summer homes here. Many of these unfathomably indulgent structures now operate as museums, including The Breakers, the Vanderbilts' 70-room summer "cottage."
If you want to blend in like a local, head 14 miles west, over the Newport and Jamestown bridges to Narragansett, where you'll have to drive along Route 1A — also called Ocean Road — past the stone towers of a former Coast Guard house that's now a restaurant. Five miles southwest in South Kingstown, pick up a bag of clam cakes from Iggy's or Aunt Carrie's — there's a local rivalry between them, so you'll have to try both and pick a side — and sink into the sand at Scarborough State Beach. Then make your way back to Route 1 for a 15-minute drive to East Matunuck State Beach, where you can indulge in locally farmed oysters at the nearby Matunuck Oyster Bar.
Spending Time 'Downcity' in Providence
The drive north to Providence up Route 1 and Interstate 95 takes about an hour from Westerly. Just south of the city, look to your left for an oddly beloved, 41-year-old roadside advertisement for a pest control company called the Big Blue Bug. In summer months, this massive termite dons sunglasses and sips a giant-sized Awful Awful, a milkshake from the legendary Newport Creamery so named for being both "awful big and awful good."
Arrive in Providence hungry, as you'll find big city-level culinary talent. Start with an essential visit to Aleppo Sweets for what's easily the country's best baklava, made by a Syrian baker who owned sweet shops in Aleppo before the war. PVDonuts and Knead both have mastered artisan doughnuts. At big king, the inventive daily tasting menu is handwritten into notebooks.
If you enjoy walking, stay at The Dean, a quirky hotel in the heart of downtown — or Downcity, as we locals call it — where you can park with ease and explore historic side streets by foot. Walking up the cobbled stones of Westminster Street, over the College Street bridge and up into the colonial East Side, you can easily get lost amid roads that lead to the grassy knolls of Brown University and the Rhode Island School of Design. And you should, as seemingly every house, many of them incorporated into those campuses, dates back 200 to 400 years.

Boutiques line Thayer Street, Wayland Square and Hope Street, where Frog & Toad sells souvenirs crafted around the state's favorite inside jokes. (One greeting card depicting a high- society party at a mansion reads, "We live in Newport and you don't.") On Congdon Street, visit the pocket-sized Prospect Terrace park, where a statue of Roger Williams overlooks the statehouse and downtown skyline. A Puritan rebel, he founded the state in 1636 to foster religious freedom, something not tolerated in Massachusetts.
Big on Genuine Character
So much of being from Rhode Island is a keen awareness of not just what it is, but also what it used to be. I often think of stories about my great-grandfather's pharmacy, a place that never existed in my lifetime, every time I pass the fast-food restaurant that now inhabits the space. I wonder what the soda fountain might have looked like in the pharmacy's heyday. My now-99-year-old grandmother once brewed massive batches of coffee syrup there to serve up "coffee cabinets" (something like a coffee-flavored milkshake), a famous Rhode Island drink you won't find elsewhere.
My home state is the kind of place where your parents grew up in the houses where their parents grew up. It is the kind of place where you build such unwavering loyalty to the same frozen lemonade stand — mine is Mr. Lemon, on Hawkins Street in Providence — that when you drive there spontaneously at the age of 30 after not visiting in well over a year, the owner will not only remember you, but also will ask about your brother.
If you still insist on knowing how small Rhode Island is — everyone always asks — go see for yourself. I will tell you it's exactly double the square mileage of London, and yes, it is the smallest state. We're well aware of our ranking. But in this 1,214 square miles, I promise you, you won't once want for character.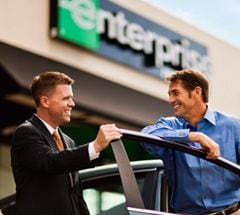 Start A Reservation
Enjoy fast and easy car rental bookings from Enterprise Rent-A-Car at one of our 7,200 branches in cities, airports and neighborhoods near you.
Reserve Now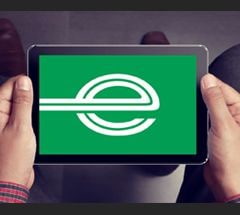 Email Offers
Don't miss an excuse to hit the road: our latest offers delivered to your inbox.
Sign Up