Romantic Weekend Getaway at St. Michaels on Chesapeake Bay
Story by Lauren Kafka; photos by Alexander C. Kafka

Lauren is a writer, editor and English tutor in Bethesda, Maryland. Her husband, Alex, is a journalist, photographer and composer.
A couple takes a break from their hectic lives to visit Maryland's Eastern Shore.
I'd dropped hints to my husband, Alex, about St. Michaels for 23 years — and they weren't terribly subtle. "I hear that St. Michaels is one of the most romantic, charming Chesapeake Bay towns," I'd mention before a round-number anniversary. "Maybe we could use a rejuvenating getaway to the Eastern Shore," I'd slip in during Saturday night mac 'n' cheese and chicken nuggets dinners with the kids before watching "Annie" for the 54th time.
During the early years of parenting twins, weekend getaways of any kind were infrequent. Even our children's energetic grandparents weren't comfortable handling the kids' high-tech apnea monitors or managing reflux medications during overnight visits. The preschool years brought weekends packed with hayrides, strawberry picking and birthday parties. When the kids hit middle school, our Honda Odyssey became command central for carpool rides to tennis, percussion, gymnastics, dance and theater rehearsals. St. Michaels, less than a two-hour drive from home in Bethesda, Maryland, might as well have been 17 hours away.
When the kids left for college, I thought I might finally have a window for revisiting the topic of a Chesapeake Bay escape. With our 23rd anniversary approaching, I stopped dropping hints, insisted on a break from our work-heavy weekend schedules and booked a hotel reservation. Why wait for the 25th?
Exploring St. Michaels
Although we needed a respite, we're not sit-by-the-water tourists. We love history, art and culture, so before we checked into our inn, we headed straight for the Chesapeake Bay Maritime Museum. Situated on 18 stunning waterfront acres, the 10 exhibit buildings on this campus focus on memorable stories of the bay.
You can interact with shipwrights in a working boatyard and climb to the top of the 1879 Hooper Strait Lighthouse. You'll see the pots and pans, fishing gear and canned foods used by Keeper Lewis Carman in the 1880s. "My favorite breakfast in those days," he wrote, "was fresh caught trout, bluefish, croaker or most any local fish, boiled in salted water, drained, peppered heavily, then splashed with smoking hot bacon grease." Carman reminded me of Alex, who tried becoming a vegetarian four times, but, ambushed by the aroma of steaks on the grill, finally abandoned the quest and now often tops salads with bacon bits.
This maritime adventure gave us a hankerin' to get out onto the brackish waters of the Chesapeake, so we were thrilled that it was only a short walk to the Patriot, a 149-seat passenger boat. During our 65-minute ride on this replica of a 1930s steamship, charismatic Capt. John Marrah shared stories about local history, including details about why people call St. Michaels "the town that fooled the British." The slogan refers to an urban legend about the Battle of St. Michaels, which took place during the War of 1812. "Locals hung lanterns in the trees to make the British believe they were on a hill," Marrah said. "They thought that if the British believed St. Michaels was located on a hill, they'd aim their guns too high and miss their targets, and the strategy worked." Marrah also explained how oysters play a valuable role in filtering Chesapeake Bay water. A single oyster filters more than 30 gallons of water each day, he explained, by pumping water through its gills. This process removes pollutants, and it improves water clarity, controls algae and attracts other sea creatures.
The discussion of seafood made us hungry, and I couldn't help but recall the dinner we were eating — a heaping, Old Bay-slathered pile of blue crabs — when Alex proposed. Luckily, The Crab Claw restaurant, with outdoor seating overlooking the scenic harbor, was steps away. After sampling crab imperial and crab cakes, we somehow saved room for dessert back on Talbot Street, the main drag of St. Michaels, which somehow feels both quaint and trendy. At Justine's Ice Cream Parlour, we snuggled on an old-fashioned bench seat and, with two spoons, savored scoops of sweet and salty chocolate caramel pretzel — the same way we'd shared our dessert after I said yes to the big question more than two decades ago.
More Museums, More Great Food
The following morning at a weekly event called "Cars and Coffee" at the Classic Motor Museum, proud classic car owners parked in the lot and showed off their pristine, shiny rides. Inside, we saw some gorgeous automobiles, midcentury muscle cars and vehicles with unusual histories, such as Richard and Doug Bassemir's 1916 Maxwell. After they found their grandfather's diary, the brothers used the classic car to recreate his cross-country journey from Newark, New Jersey, to Los Angeles 100 years later. Then we drove to the St. Michaels Museum for a docent-led walking tour that focused on Frederick Douglass' formative years in this town and his 1877 return as a free man and abolitionist.
Ready for an afternoon field trip, we traveled about 10 miles to Bellevue Landing and drove onto the Oxford-Bellevue Ferry, established in 1683, for a short ride to Oxford on the other side of the Tred Avon River. After visiting the Oxford Museum and eating a tasty lunch at the historic 1710 Robert Morris Inn, we continued to the Academy Art Museum in Easton and explored the bustling business district.
With our marathon day of touring behind us, we returned to St. Michaels and discovered Crab N Que, an outstanding restaurant that specializes in two of our favorite food groups — seafood and barbecue. Alex tried the Bay & Hay, barbecued chicken with a lightly seasoned crab cake over fluffy mashed potatoes, and I indulged in crab-stuffed shrimp with seasonal veggies and moist skillet cornbread.
On Sunday, after tours of the Phillips Wharf Environmental Center and the Tilghman Watermen's Museum, both within short drives of St. Michaels, we couldn't resist a peek at the Inn at Perry Cabin, where a scene from the movie "Wedding Crashers" was filmed that included 500 extras dressed in formal attire, a 20-piece orchestra and a $5,000 wedding cake. We strolled around the well-manicured gardens and then lingered on a bench swing overlooking the Miles River.
Hand in hand and sad that the weekend was almost over, we returned that evening to 208 Talbot for our grand finale dinner in downtown St. Michaels. As we shared tender, scrumptious bites of rack of lamb and filet mignon and toasted each other, we knew it wouldn't take another 23 years to return to this irresistible town.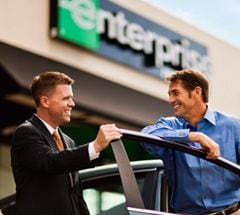 Start A Reservation
Enjoy fast and easy car rental bookings from Enterprise Rent-A-Car at one of our 7,200 branches in cities, airports and neighborhoods near you.
Reserve Now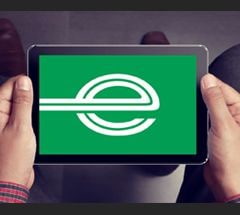 Email Offers
Don't miss an excuse to hit the road: our latest offers delivered to your inbox.
Sign Up