Camping Checklist
Packing for your campng trip doesn't have to be difficult with help from Enterprise. We've compiled this helpful packing list for your next outdoor adventure. You'll be one happy camper with this comprehensive list of campsite must-haves. 


Whether you're camping in a state or national park, a private campground, or just setting up a tent in the backyard, you'll need supplies to get you through each night. Use these helpful packing lists to make sure you don't forget anything important (like that bug spray.) From personal hygeine items to campsite essentials, we've covered all your must-have items. You'll also find information on the best cars to go camping with, helpful FAQs and road trip inspiration for your next adventure. Select a topic to see more. 
Campsite Items
Tent and stakes (Don't forget a mallet to hammer down the stakes!)
Water and reusable bottle (If your campsite doesn't have drinkable water, you'll need to bring your own or bring equipment to treat water)
Sleeping bag, sleeping pad and pillow
Flashlight (With extra batteries)
Camp table and chairs (If not provided at campground)
Compass
Entertainment (Books, magazines or music player)
Games and toys (A must-have when younger kids get fussy)
Plastic bins to store items
Kitchen Items
Stove and fuel
Pots and/or pans for cooking
Kitchen utensils (Like forks, knives, spoons, bottle opener and can opener)
Plates, bowls, mugs and cups
Cutting board
Cooler (Don't forget ice!)
Wash bin
Dish soap and sponge (Check your campsite for regulations on cleaning products)
Trash and recycling bags
Dish towels
Personal Items
Clothes (Like shirts, shorts, pants, undergarments, jacket and pajamas)
Hiking shoes and socks
Sunglasses
Umbrella or poncho
Toilet paper
Hand sanitizer
Toiletry kit (Including toothbrush and toothpaste)
Prescription medications
First-aid kit
Sun and bug protection
Debit card, credit card and/or cash
Driver's license (Or other form of ID)
Cell phone and charger
Campsite reservation confirmation (Some locations require it onsite)
2-Door Jeep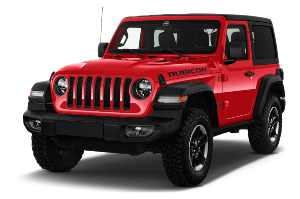 2 is better than 1 with a 2-door jeep from Enterprise. Bring a friend and exmplore more of the great outdoors in rugged style. 
View 2-Door Jeeps
4-Door Jeep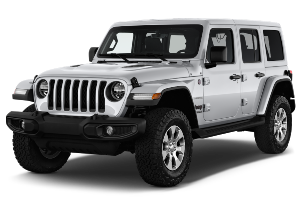 Bring the family along for the adventure in a 4-door jeep. With more room for luggage, you can bring everything you need for your campsite. 
View- 4-Door Jeeps
SUV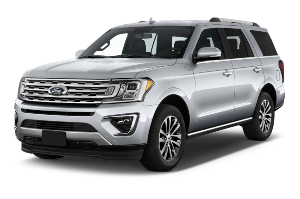 Pack everything on your camping checklist in an SUV rental from Enterprise. Our SUVs offer plenty of flexibility with seating capacity, power, and luggage room. 
View SUVs
Best National Park Road Trips
Hit the road to one of these amazing National Parks and enjoy the great outdoors like never before. 


Car Rental FAQs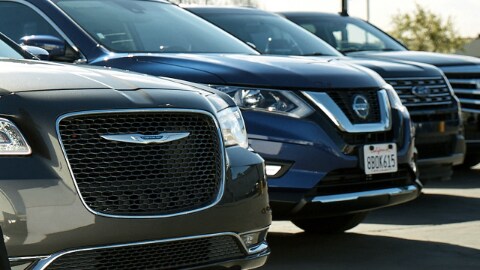 Complete Clean Pledge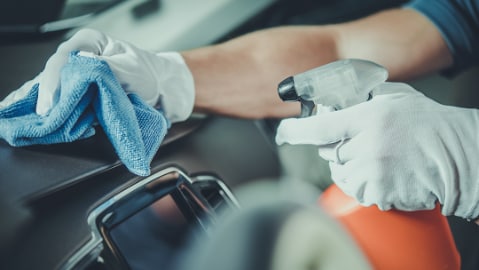 Read more about our ongoing commitment to increase safety measures for customers and employees.
Learn More
Free Single Upgrade