Castello di Amorosa: A Tuscan-Style Castle in California
Story and photos by Patricia Corrigan

Patricia worked as a newspaper reporter and editor for 23 years and has written 19 books. She is based in San Francisco.

You'll feel like royalty at this unique winery in Napa Valley.
Pass the stately Italian cypress trees at the edge of the vineyards. Hitch your horse, if you rode one, to a dragon-topped iron ring along the castle wall. Pass through a rustic wooden door that sports up to 2,000 nail heads, once a sign of wealth. Then step into the 73-foot-long Great Hall, an elegant party room if ever there was one.
Castello di Amorosa ("Castle of Love"), just a short drive from Calistoga in California's famed Napa Valley, is a most unusual winery in a county dotted with almost 500 of them. Dario Sattui, a fourth-generation winemaker, is the founder and owner of the Castello, which opened in 2007.
Built in the style of a 13th-century Tuscan castle, the 136,000-square–foot structure boasts 107 rooms, a moat, drawbridge, five towers, wine cellars, courtyards large and small, a chapel, stables and an armory. Four levels are underground, and four are above. Every room is informed by and infused with history.
In the Great Hall, look up at the tiled ceiling and the wrought-iron chandelier. Check out the marble fireplace, fashioned in 1447. On the walls are colorful frescoes modeled on "Allegory of Good Government," painted in the 14th century in the Palazzo Pubblico of Siena, Italy, by Ambrogio Lorenzetti. Italian artist Fabio Sanzogni did the honors at the Castello.
In the torture chamber, which a tour guide promoted as "a Medieval Spa," is an authentic Iron Maiden, imported from Germany. Peek inside to the see the sharp spikes. One hall features "Library Rooms" that hold old-vintage wines, some crafted by Sattui's great-grandfather. And yes, there are secret passageways in this castle.
A menagerie adds to the sense of play that permeates the place. Two emus share a large side yard on the grounds with goats, pigs and five different species of chickens. What's that high-pitched cry? Not a damsel in distress, but one of the six peacocks vocalizing.
Originally, Sattui intended to build an 8,500-square-foot farmhouse with a tasting room for his Italian-style wines. But his interest in medieval architecture, his family's legacy and his love for Italy all fueled a much bigger dream.
Construction began in 1994. Artisans used more than 8,000 tons of hand-chiseled local stone and nearly 1 million antique bricks imported from Europe. You can admire some of those bricks in the 12,000-square-foot Grand Barrel Room, which features 40 brick Roman cross vaults that support 14 individual ceilings. The room seats 300 guests, twice as many as the Great Hall.
A basket-style wine press, made in 1780, stands in one courtyard. Walk a few paces to another, and you see state-of-the-art fermentation tanks, a reminder that Castello is a working winery. Tours, wine tastings and food and wine pairings range from $30 to $95.
"Well-behaved and well-supervised children" on tasting tours are served the Castello's grape juice, which also is available to designated drivers and nondrinkers. The winery makes olive oil and grapeseed oil, as well, and the first batch of honey was harvested recently from the new hive.
Who lives amid all the beauty and splendor at Castello di Amorosa? No one, though Sattui lives nearby with his family. About the king of this castle — how did Sattui acquire the antique fireplace, the suits of armor and that Iron Maiden? My tour guide laughs and said, "He knows people."
He also knows how to show people a good time.
A dozen spas pamper guests with mud baths, massages and mineral pools.
Fans of "liquid gold" can set up tasting tours at wineries and shops.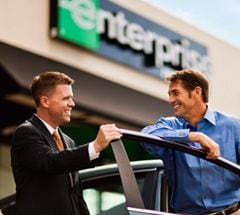 Start A Reservation
Enjoy fast and easy car rental bookings from Enterprise Rent-A-Car at one of our 7,200 branches in cities, airports and neighborhoods near you.
Reserve Now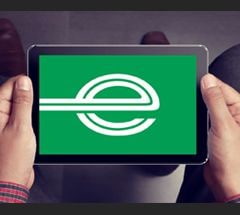 Email Offers
Don't miss an excuse to hit the road: our latest offers delivered to your inbox.
Sign Up