Searching for Surf and Self Along the West Coast
Story and photos by Joe Rogers

Joe is a freelance travel writer and photographer based in Denver, Colorado. See more of his work at The Travlin' Joe or on Instagram.
Riding waves renews joy and restores confidence after a bad mountain fall.
I picked up a surfboard for the first time in 2012 in Rincon, Puerto Rico. It was a 10-foot-long behemoth that an uninterested instructor handed me after I shelled out $40 for an impromptu lesson. There wasn't any real instruction — but then, I wasn't paying much attention, either. I was looking for an escape from the disturbing memories playing on continuous loop in my head.
Seven months earlier, my old college roommate and I were methodically summiting each of Colorado's "14ers." After topping out on Snowmass Mountain, a 14,092-foot-high beauty near Aspen, we had only four left to climb. As we descended, I made a critical error in judgment, dropping my concentration. The resulting fall sent me tumbling headfirst 30 feet onto the rocks below.
After surgery, I spent three months in a wheelchair as part of a six-month recovery. My apartment walls closed in around me, and I plunged into a depression, detaching myself from the world and everyone around me. I should have been happy to be alive, but instead, I felt like throwing in the towel on life.
Paddling into that first wave in Puerto Rico changed all that. I barely made it to my feet before face-planting in the water, but in that one brief moment on the board, every memory of carelessness and falling, of helplessness, of wanting to give up during recovery, simply disappeared. My focus was locked solely on the surfboard, my balance and the wave catapulting me forward. As I regained my footing in the breaking surf, an incredible surge of energy flooded through my body.
I felt alive again — and since then, I've been hooked.
Several years and surf trips later, I still don't consider myself a true surfer just yet. I'm more of a fanboy still perfecting the reps: Press chest off the deck, slide feet forward — right back foot first, left front foot next — and pop up. The epic drop-ins, bottom turns and cutbacks will come later, though living in Colorado and relying on random coastal vacations makes that goal near impossible.
A 1,700-mile road trip along the Pacific Coast Highway from Seattle to San Diego offers me a perfect chance to visit some of the most notable breaks along the West Coast. My novice abilities — and dependence on rental boards — dictate which ones I'll actually surf.
Chasing Waves Down the Pacific Coast
"Nice one, man!" Shaun Wolden hollers over the rumbling 62-degree, knee-high surf.
I start my journey just south of the jetty at Westhaven State Park, a three-minute drive from the active fishing marina in Westport, Washington. I could have chosen the town's heavier waves over at "The Groins," but the smaller waves on a September day make Westhaven the perfect place for this landlocked dweller to put a board in the water.
"Yeah, that one felt pretty good," I coolly reply. Inside, I'm euphoric.
Receiving some much-needed tips from Wolden, co-founder of Westport's Bigfoot Surf School, feels good, too. I'm definitely a little rusty, as it's been over a year since I surfed. "Remember," Wolden says, throwing his signature shaka "hang loose" sign, "slow is smooth and smooth is fast. That was perfect."
Surfing Soothes the Soul
A five-hour drive south on Highway 101 separates Westport from Newport, Oregon, a place long known for its exceptional surf breaks, especially when conditions are just right. I take a day and a half to make the trip. Along the way, I find decent waves in Seaside, Oregon's first seashore resort community, and then follow that up with a quick visit to the town's more famous break, known as "The Cove." Hesitant to mix it up in the local lineup there, I gladly sit along the rocky shore making visual notes on technique and wave selection. I do the same at another popular beach break at Short Sands Beach in Oswald West State Park.
Once I reach Newport, I'm ready to get back in the water. I arrange to go out with big-wave surfer Ollie Richardson, one of the instructors at Ossies Surf Shop. Ten minutes after I pick up a wetsuit at the two-story shop, Richardson walks in, looking every bit a guy who has called the ocean his backyard since childhood. He is slim, broad-shouldered and cool. Shaking my hand, he says, "If you're ready to go, I'll grab my board. We can walk across the street and on down to the beach."
Just 30 minutes later, Richardson's tips already are paying off. I'm surfing well and my mechanics are starting to feel more fluid and comfortable. In the mountains, at times I'm still unsure of my steps, but out here, despite the power of the ocean, I feel safe — at home.
"I owe a lot in my life to surfing," Richardson says while we wait for another set. "It's where I met my wife and all of my friends. It keeps me grounded and connected to my family, too, so I value everything it has given me."
I reply that surfing has helped me, too. As I speak, a familiar snapshot of my fall flashes in my mind, but dissipates as quickly as it appeared, leaving no trace of its once-powerful grip. I add, "More than I thought it ever would." As I paddle into the next wave, I'm smiling.
Finding Peace in the Water
The remaining 1,200 miles to San Diego turn into a rhythmic dance of watching in some places and surfing in others. At Ocean Beach in San Francisco, Steamer Lane in Santa Cruz and Swami's in Encinitas, I leave the surfing to the savvier veterans. Santa Cruz's Cowell Beach and the waves near Santa Monica Pier are more my speed.
In La Jolla, I hike down a steep, treacherous path to Black's Beach to test my growing confidence among this magical beach break, one of the best in California. I stay away from the main lineup, happy to find a lone spot out of the way of the regulars. Just four waves in, I'm humbled to my core and swallowing more frothy saltwater than I care to. I sit up on my board, take in the scene and acknowledge that I've just ridden my last wave of the trip.
I remember something Shaun Wolden told me back in Westport. "Surfing is hard to define. It's like trying to describe yourself."
A few years ago, I couldn't have done that, but now, as the memories of this latest adventure come flooding back, everything becomes clear. In surfing, I find joy — and I'm stoked to be alive. 
Get more road trip ideas.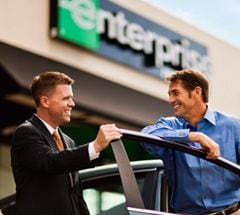 Start A Reservation
Enjoy fast and easy car rental bookings from Enterprise Rent-A-Car at one of our 7,200 branches in cities, airports and neighborhoods near you.
Reserve Now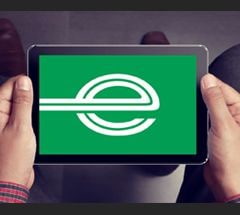 Email Offers
Don't miss an excuse to hit the road: our latest offers delivered to your inbox.
Sign Up