San Francisco: A Gateway to Yosemite National Park
Story and photos by Patricia Corrigan

Patricia is a journalist, photographer and book author based in San Francisco.
An easy road trip takes you from a world-class city to a top national park.
Food for thought: You'd need more than 13 years to visit every restaurant in San Francisco, even if you booked a table somewhere different every night. Great food is one of the many reasons to visit the City by the Bay, but after you've eaten your fill, walked across the Golden Gate Bridge, toured Alcatraz, shot selfies with the Painted Ladies, shopped at Union Square and neighborhood boutiques and stood on the edge of the continent, maybe you're ready for something different.
How about a road trip?
The grandeur of Yosemite National Park lies 180 miles east of the city. The four-hour drive to the Big Oak Flat entrance on Highway 120 takes you past acres of almond and fruit trees, with plenty of farm stands selling fresh produce along the road. Or, aim for the park's Arch Rock entrance on Highway 140, and you pass through Mariposa, the southernmost of the historic California gold rush towns.
Both routes bring you to Yosemite, some 1,169 square miles of breathtaking wilderness in the Sierra Nevada Mountains, a soul-restoring place of massive granite cliffs, towering waterfalls and giant sequoia trees. Over a century ago, the writer and naturalist John Muir described Yosemite as "by far the grandest of all the special temples of Nature I was ever permitted to enter."
Muir also wrote this about Yosemite: "None can escape its charms." Because I have always preferred the sea to mountains, I thought I might be immune to those charms. But when I first visited the park in 2005, I unexpectedly fell in love with all that granite. Seven years ago, I returned to Yosemite and was once again in awe of the magnificent U-shaped valley sculpted by glaciers hundreds of thousands of years ago.

Granite Wonderland Just Ahead 
On my recent visit, I opted to enter from Highway 120, stopping first in Escalon, about 90 minutes from San Francisco. The town is part of California's Central Valley, which produces more than half the fruit, vegetables and nuts grown in the United States. The flat valley stretches about 450 miles from near Redding south to near Bakersfield.

Hula's, a cozy diner right on 120, pays homage to Hawaii, one of the owner's favorite destinations. Bougainvillea and birds of paradise grow outside, while inside, wall displays honor local student athletic teams. Among other dishes, Hula's serves 24 different burgers plus fresh-fruit shakes. I can vouch for the juicy bacon cheeseburger and pineapple smoothie!
My next stop was Groveland, a California Historical Landmark that serves as the unofficial gateway to Yosemite. Groveland is home to historic hotels, shops and the Iron Door Saloon, said to be the oldest continuously open saloon in the state. On the road again, I wound through the verdant Stanislaus National Forest for about 30 minutes and then reached the Big Oak Flat entrance to the park.

Reasons to See Yosemite
Yosemite Valley, a mile wide and 7.5-miles long at an elevation of 4,000 feet, represents only 1 percent of the park but draws the bulk of its 4 million visitors each year. They come to see El Capitan, Half Dome and Yosemite Falls, one of the tallest waterfalls in the continental U.S. They come to gaze up at granite cliffs that rise 3,000 feet, and then to look closer for the telltale bursts of color high on the rock face that indicate the presence of climbers' hammocks or packs.
They come to sit beside the Merced River, which descends from the Clark Range and over Nevada Falls and Vernal Falls to make its way through the valley. They come to observe the Steller's jays, hike mountain trails, bike through pine forests and ponder the important role that meadows play in the ecosystem.

They come to fish in Hetch Hetchy's reservoir, to traverse the Tioga Road into the High Country and to see Tuolumne Meadows, the largest subalpine meadow in the Sierra Nevada. Some come to meet the giant sequoias in Mariposa Grove, about an hour's drive from the valley and home to more than 500 trees, some up to 250 feet tall and 2,000 years old.
Due to a three-year closure for restoration, Mariposa Grove was closed on this visit, but it reopened shortly afterward on June 15, 2018. But on my last trip in 2011, I stood transfixed by the poignant sight of harsh lightning scars on some of the ancient trees, which still stood tall and proud.

Take the Tram Tour
In the valley, I stopped at Tunnel View, a stunning vista that showcases El Capitan, Bridalveil Fall and Half Dome. I also made the hourlong drive to Glacier Point, 7,214 feet above sea level and 3,215 feet above Yosemite Valley, to view the surreal landscape of snow-capped mountains in May, the intimate view of Half Dome and a golden eagle's-eye view of the Majestic Yosemite Hotel below.
Formerly called the Ahwahnee Hotel, the high-end Majestic is one of dozens of lodging options that include cabins, tents, RV sites and wilderness camping. I booked a comfortable room at the Yosemite Valley Lodge, close to Yosemite Falls. Here too are an outdoor amphitheater for ranger talks and a shop that sells souvenirs and foodstuffs, including huckleberry-flavored licorice twists and bear-shaped ginger cookies.

The Lodge is the starting point for a two-hour, ranger-narrated tram tour of the valley, and I made a reservation. "The more you know, the more you see," Ranger Emily Dayhoff said as we rode along, first catching just glimpses of granite cliffs and towering waterfalls and then enjoying unobstructed views.
Other guided tours can be booked at the lodge's activity desk, as can trail rides, river rafting and golf. Families that enroll kids 7 to 13 in the Junior Ranger program also stop at the Happy Isles Nature Center, a meeting place where youngsters can learn more about the ecosystems of the park. The valley also has a cultural museum, a visitor center, an art center and a shop that sells traditional Native American crafts. The Ansel Adams Gallery offers photography workshops.

Hungry? The renovated Base Camp Eatery at the Lodge offers a wide range of options, including a coffee shop next door. The Mountain Room provides upscale dining but, blessedly, imposes no dress code. My dinner started with tasty lobster beignets and culminated in a juicy, bacon-wrapped filet stuffed with herbed goat cheese. An adjacent lounge serves adult beverages and lighter fare. Elsewhere in the valley, you'll find a deli, burgers, ethnic food, pizza and baked goods.

The road previously not taken appealed on the way home, so I exited the park at the Arch Rock entrance and followed the Merced River along Highway 140 to Mariposa. Founded in 1849, the town has 61 buildings on the Federal Register of Historical Places and celebrates its past at the Mariposa Museum and History Center Experience in Old Town.
The 1850 Restaurant, filled with fun farmhouse decor, served up a baked pretzel with mustard, a delicious grilled cheese with bacon and a side of sweet potato fries. At the Ridgeline Gallery & Gift Shop, I met a canine office manager that looked me over and went back to bed. "Originally, Mike was the greeter, but he's shy," joked Rebecca Sullivan, the shop owner.
At CostaLivos Mountain Gold Olive Oil, I sampled several olive oils pressed from the Costa family's nearby groves and balsamic vinegars from Modena, Italy. "Kim's Fantasy Combo," an Italian herb-infused oil paired with "25," an aged balsamic, is indeed a dreamy combination. I was sorry to miss dinner there, served Thursday through Saturday.
Once back in San Francisco, even weeks later, images of sun-dappled granite cliffs still linger in my mind — rock-solid memories of a remarkable destination.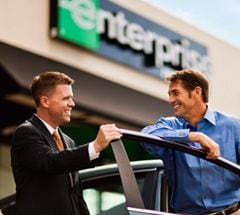 Start A Reservation
Enjoy fast and easy car rental bookings from Enterprise Rent-A-Car at one of our 7,200 branches in cities, airports and neighborhoods near you.
Reserve Now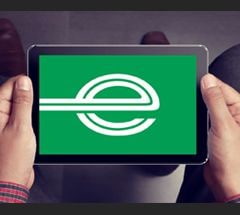 Email Offers
Don't miss an excuse to hit the road: our latest offers delivered to your inbox.
Sign Up