Rediscovering California's Eastern Sierra
Story and photos by Megan Snedden

Megan is a California-based writer and photographer. Follow her on Instagram or on her travel blog.

A photographic journey along an iconic mountain range on the West Coast brings healing and much more.
"Views from Yesterday." That was the subject line of an unopened email that I had somehow overlooked. I found it not long after my dad's passing, and in it, I discovered two aerial photos of the Sierra Nevada that he had captured from the window of his airplane.
With the photos was this message: "Just letting you know everything is OK up here." I felt like he was communicating with me from the beyond, so I saved the email. Recently, when I came across the message again, I paused to reflect on how much my life has changed since his fatal aviation accident in 2011.
My father, Jerry Snedden, and I had a lot in common. We were photographers, adventurers and risk-takers, and we both loved the Eastern Sierra. However, the crash that took my dad too soon transformed my passion for the mountains into pain. For many years, I couldn't look at the photos he'd taken for me during his flights.
In 2019, I decided it was time to go back to the mountains we once loved to photograph them with a new perspective. I planned a road trip with Jeff, my boyfriend, because I knew he would provide emotional support throughout the 684-mile round-trip journey.
Just as we were setting off from Rancho Cucamonga, a city just east of Los Angeles, a snowstorm passed through our anticipated route along Interstate 15 through Cajon Pass. Despite some road closures, we didn't give up on our adventure. Just like my dad, I am an optimistic thrill-seeker who leans into risk, even though I know that overconfidence in a mountain environment can have disastrous consequences.
Thinking about the forecast that promised two days of sunshine, we opted to press on. As we drove north to Lone Pine on U.S. Route 395, we kept a careful watch for black ice. A few hours later, we made it safely to our cottage and went straight to bed so we could catch the sunrise.
The Sun Warms My Face and My Spirit
When our alarm went off at 5 a.m., we bundled up and drove down Whitney Portal Road and then cut down Movie Road. Our destination was a viewing point at the Alabama Hills National Scenic Area, a dramatic range with many rock formations that has served as the backdrop for "The Lone Ranger," "Hopalong Cassidy" and other Hollywood Westerns.
The mountains were dark. But as the sun slowly appeared, I rediscovered why my dad enjoyed them so much: the extremes of this environment also made me feel more present, more alive. The chill of the frigid winter morning called attention to my aching, exposed fingers as I tapped my camera's shutter release button. The frosty air stung my cheeks and nipped at the tip of my nose.
At the same time, a pleasant warmth from the sun moved across my face as I watched the snow-covered peaks come to light. I zoomed in on Mount Whitney — my dad's favorite place to fly — and I marveled at the shades of pink that crawled over the mountaintops.
Unlike my dad, I've never liked flying, which is why I felt inspired to bring my own viewpoint to his aerial photography. Capturing photos from the base of these spectacular mountains felt like a nod to our relationship because I always looked up to him.
Later that morning, Jeff and I warmed up with a hearty breakfast at Alabama Hills Café and Bakery, a popular stop for hikers. Then, pressing north along I-395, the wind howled as we drove toward Bishop, the car swaying as we passed big rig trucks headed in the opposite direction.
Reclaiming Joy at Each Stop
Just before sunset, we found our way to state Route 168. We intended to visit North and South lakes, but dense snowfall barricaded the side roads. Instead, we pulled over to build a snowman and then joined people riding sleds in the middle of the woods.
There, I caught myself smiling — and I almost couldn't believe it. Neither could I believe the joy I experienced later as we sat sipping local brews at Mountain Rambler Brewery in Bishop. And I savored the time Jeff and I spent in the thermal baths at Buckeye Hot Spring near Bridgeport.
I'd heard once from a therapist that creating new memories is the best way to heal from the pain of loss and to find your way forward from grief. The therapist was right.
The next day, when we stopped to pick up apple fritters at Erick Schat's Bakkery in Bishop, tears began rolling down my cheeks. The bakery had been my dad's favorite stop in the area, and my stomach churned as I told Jeff we would be driving past my dad's crash site at Walt's Point. I confessed that my greatest fear wasn't the pain I might feel from my dad's loss, but the potential that the hurt could drive away someone else precious in my life.
Jeff pulled me into a compassionate hug and told me I was brave for sharing the truth. A few hours later, as we drove past the crash site, I could tell he was trying to read my expression. I took a deep breath, squeezed his hand, and told him I was OK. Perhaps, just like a mountain that looms in the darkness, my father remains with me, though unseen.
This new revelation brings me comfort.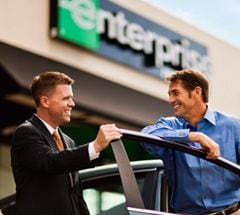 Start A Reservation
Enjoy fast and easy car rental bookings from Enterprise Rent-A-Car at one of our 7,200 branches in cities, airports and neighborhoods near you.
Reserve Now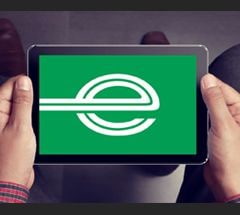 Email Offers
Don't miss an excuse to hit the road: our latest offers delivered to your inbox.
Sign Up