Reflecting on a Northern California Road Trip
Story and photos by Kristin Addis

Kristin is a freelance travel writer based in Reno, Nevada. See more of her work on Instagram.

A world traveler reconnects with her California roots.

I'll never forget the intensity of the California sun as I left Los Angeles International Airport with a carry-on and one-way ticket to Bangkok. At that point in my life, I was 25 and burnt out from running the hamster wheel of the finance industry. So, I quit my job to travel solo around the world. I didn't know how long I would be gone or how successful I would be, but the chance to determine my own path made me want to try to make it work.
As it turned out, the day I left the airport was the last time California served as my home. Over the subsequent years spent abroad, I learned, grew emotionally and made a living. Other countries and cities began etching their marks on my heart. So, home became more of a concept than a place — it was a sense of belonging.

When I returned to California last year, I realized that I was virtually a tourist in a place I once knew so well. Sure, I'd occasionally come back for family visits, holidays or other occasions, but in between it all, I became a stranger in the place where I grew up.

I decided to reacquaint myself when a break from global travel gave me the chance to explore Northern California. Though I'm from Southern California, I felt NorCal's rocky coastlines and lush green forests provided the introspection I needed. And so I began my journey, heading to one of the most beautiful spots along the coast: Big Sur.

Heading North Along the Coast
From Southern California, I drove up the Central Coast on California State Route 1, otherwise known as the Pacific Coast Highway. The journey took me back to my college days when a bright-eyed version of myself brimmed with future possibilities. It's funny thinking about what my 20-year-old self would think of me now — traveling so I could reconnect with my past.
Big Sur features a tranquil landscape, and the gentle, lapping ocean waves reminded me how my travels have made me more appreciative of nature's beauty. By slowing down on solo journeys, I now notice things that I didn't before — the unique shade of cerulean blue at McWay Falls or golden hues during sunset at Bixby Bridge. I spent the day taking in the sensations of my favorite stretch of California.
From the placidness of Big Sur, I drove north two and a half hours to get to San Francisco. Entering the city was like arriving at a different world, especially with the rapid growth due to the startup scene. Exploring San Francisco's highlights like Golden Gate Park, Baker Beach, Lombard Street, and the Painted Ladies, could easily take a week, but two days of hustle and bustle would prove enough for me.
I stopped at Baker Beach for the best view of the Golden Gate Bridge and then explored the charms of the Haight-Ashbury neighborhood, home to the legendary record store Amoeba Music. I also spent time in Chinatown, which is the largest outside of Asia. But I didn't want to stay in San Francisco long because the California I loved wasn't in the city; it was in the hidden solitude of places like Fort Bragg.
The three-and-a-half-hour drive between San Francisco and Fort Bragg up 101 North was the perfect time to listen to podcasts. By the time I arrived, I still had half a day to leisurely explore Fort Bragg, especially the popular Glass Beach. Nearly a century ago, the beach was a dumpsite for glass bottles. Now, the worn trash has formed into pebbles interspersed among the natural stones. I picked up one of the colored pebbles and took a moment to see the way sunlight reflected on its surface. Holding the once discarded piece of bottle, it seemed I wasn't the only one who'd changed.
Driving inland to the Great Sequoias

Then, I drove inland 260 miles along State Route 20 from Fort Bragg to Lake Tahoe. The 22-mile-long lake straddles the border of California and Nevada. I spent some time in Emerald Bay State Park on the California side. From the Rubicon Trail, I admired the lake's glacial water before camping for the night in the park. In the morning, I pulled off Highway 89, which skirts the west side of the lake, to witness the sun rise over Emerald Bay — and I felt completely ready to seize the day.
From South Tahoe, I drove about 205 miles south on US-395 and west on Highway 120 to Yosemite National Park. Trips to Yosemite always conjure up good memories of summer hikes with my family. Now, I was visiting the 1,200-square-mile park alone, so I had complete freedom to explore the towering granite rock faces, rolling meadows and rushing waterfalls at my own pace.
Upon leaving Yosemite, I drove the last 155 miles of the trip south on Highway 4 and east on Highway 180 to Sequoia National Park. There's something humbling about walking next to the massive Sequoia trees that populate the Sierra Nevada region.
I took a moment to contemplate the history of Sequoia trees, indicated by the scratches and cracks on their trunk. If a tree could reach unimaginable heights yet still manage to find its roots in California, maybe I could too.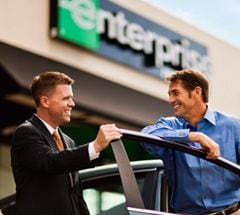 Start A Reservation
Enjoy fast and easy car rental bookings from Enterprise Rent-A-Car at one of our 7,200 branches in cities, airports and neighborhoods near you.
Reserve Now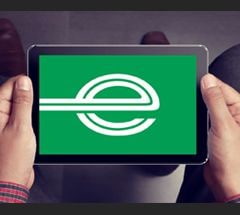 Email Offers
Don't miss an excuse to hit the road: our latest offers delivered to your inbox.
Sign Up