Cruising the Pacific Coast Highway - California
Story and photos by Joe Rogers

Joe is a freelance travel writer and photographer based in Denver, Colorado. See more of his work at The Travlin' Joe or on Instagram.
Road trip continues through the northern California redwoods and on to sunny SoCal beaches.
As I walk among 300-foot giants in Humboldt Redwoods State Park in northern California, I feel as though I've wandered into nature's cathedral, and if I move too quickly, I'll disturb the centuries-old deities that call this place home.
I'd set aside just under two weeks for my 1,700-mile road trip from Seattle along the Pacific Coast Highway to San Diego, but I've lingered on beaches and daydreamed atop arresting overlooks for far too long. I'm already behind — and now, in this forest, it's happening again.
That's OK. This time a few months ago, this late in the afternoon, I'd be wrapping up my last sales call of the day. Instead, I'm surrounded by the piney aroma of redwoods along the 32-mile Avenue of Giants just north of Garberville. My obsession with the classic American road trip brought me here — that and my wife Hailima's unwavering support of my now full-time writing career.
Hailima isn't along for this adventure, but her faith in me and my dream is the reason I'm on this journey and standing here enthralled with these redwood trees. Sequoia sempervirens, more commonly known as coast redwoods, can live to be 2,000 years old. Humboldt Redwoods State Park spans 53,000 acres, and one-third of that is home to old-growth forest — the largest expanse of these "living fossils" left on Earth.
I wander for hours along the looping trails until a growling stomach and the need for a good night's rest pull me away. Tonight, I'll resolve both with a stay in Garberville. Tomorrow: San Francisco.
Mendocino Interrupts the Itinerary
Early the next morning, I drive 23 miles on Highway 101 to Leggett. There, California's renowned State Route 1 begins its winding journey toward the coast. Forty-three miles south is Fort Bragg, once a booming lumber town. Now, visitors explore coastal trails that lead to expansive overlooks and beaches covered with frosted bits of glass tossed there by the sea. I fuel up on bagels and espresso at Headland's Coffeehouse and set a goal to reach San Francisco by day's end.
When I get to Mendocino, a mere 10 miles away, those plans are instantly squashed.
In its heyday as a logging and mill town, Mendocino had 21 saloons and eight hotels, including the Mendocino Hotel, which was built in 1878. Today, you can book a Victorian-style room there before perusing the town's galleries, boutiques and French and Thai-inspired restaurants. I make mental notes on each place I know Hailima would want to visit.
A day later than planned, I begin the 154-mile drive south to San Francisco. Highway 1 is a winding, two-lane road, so this laid-back cruise takes about five hours. I pass through towns such as Point Arena and Anchor Bay before stopping for the stunning view and a nice lunch at River's End in Jenner. In Marin County, the road leads to the Point Reyes National Seashore. This 71,028-acre national sanctuary boasts a rugged coastline, a dozen beaches, abundant wildlife and a historic lighthouse perched on a windy point.
Visiting the City by the Bay
Crossing the iconic Golden Gate Bridge never disappoints, even when fog-shrouded. As I drive into San Francisco, my taste buds yearn for the famous French toast and Dungeness Crab Benedict at Mama's on Washington Square, a foodie paradise since they first opened more than 50 years ago. Sadly, it's closed for the day, so I find my way to Pier 39 on Fisherman's Wharf, where I fill up on delicious crab and shrimp chowder at The Hook.
With over 100 shops, restaurants and attractions, Pier 39 is one of San Francisco's most popular tourist stops. Most visitors here board tour boats or enjoy the grunting, squabbling sea lions sunbathing on K-Dock. I take a few photos and then head to Coit Tower in the Telegraph Hill neighborhood. From the top of the 210-foot-tall tower, you can see the San Francisco Bay, Grace Cathedral, the rocky Marin Headlands and the Bay Bridge. Next, I cruise through Haight-Ashbury, birthplace of California's Summer of Love in 1967 and the rise of the counterculture movement. Then I'm back on the road, heading 73 miles south to Santa Cruz for the night.
The next day, I drive through Monterey (home to a world-class aquarium), pass by the cottage-lined streets of Carmel and continue along to the dramatic vistas at Big Sur. From there, just a few miles south is Julia Pfeiffer Burns State Park, where McWay Falls drops over an 80-foot-high cliff into the ocean. Drive 52 miles farther on the Pacific Coast Highway, and you're at the famed Hearst Castle. Those destinations must wait until my next visit, because I'm heading for the Pierini Family Winery, outside Paso Robles.
"This is my life and these are my kids," Jan Pierini says as we pass through vibrant rows of grapes in her 16-acre vineyard. "I touch everything from vine to table," Later, Hailima tells me the photo I send from the vineyard reminds her of Tuscany. I agree.
Descended from a family of winemakers, Pierini first tried her hand at it in 1999. She reveals that her first wines were so bad, even her friends refused to drink them.
After years of "bad hooch," Pierini now produces award-winning wines, in a traditional style keeping true to her Italian upbringing. We toast glasses of Petite Sirah to something we both relate to: "Here's to making a living by doing what we love!"
Driving to Southern California
The 324-mile drive the next day is a six-hour cruise through that sun-kissed SoCal vibe I've always loved — surfers, beachfront eateries, ocean breezes and coastal views in Santa Barbara, Malibu, Santa Monica, San Clemente, Encinitas and Del Mar.
In San Diego, I spend most of my time in Old Town and Balboa Park, a National Historic Landmark that features 16 museums, lush gardens, intricate Spanish revival architecture and multiple performing arts venues.
Then, I arrive at the final stop on my road trip: Mission Beach, where roller coaster screams and dance music play over sand volleyball matches, flirting lifeguards and fellow sand- and sun-seekers. Along the concrete boardwalk, couples take big-smile selfies with the gleaming sea in the background.
As I watch, I remember a favorite quote from American adventurer Christopher McCandless: "Happiness is only real when shared." I study the new wedding ring on my finger. Now I fully understand those words. I take one last look at the Pacific Ocean and turn back toward my car.
It's time to go home and plan another adventure. This time, Hailima, we'll go on it together.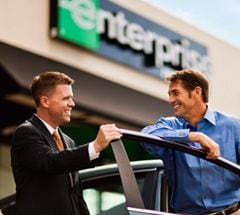 Start A Reservation
Enjoy fast and easy car rental bookings from Enterprise Rent-A-Car at one of our 7,200 branches in cities, airports and neighborhoods near you.
Reserve Now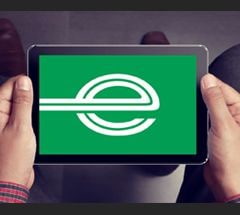 Email Offers
Don't miss an excuse to hit the road: our latest offers delivered to your inbox.
Sign Up