California Coast Inspires a Love for the Ocean
Story and photos by Megan Snedden

Megan is a California-based writer and photographer. Follow her on Instagram or on her travel blog.

During a road trip up the coast, five residents share their passion for the Pacific.
While learning how to drive in Southern California, I'd hop behind the wheel of my dad's truck, and we'd cruise together to our favorite surf spot: Leucadia in North County San Diego. Our weekend tradition continued through the summers when I came home from college and lasted until I was 25 years old.
These days, I still ride the same board in Venice Beach that my dad gifted me as a teenager. When I'm out on the quiet coastal waters, I relive the precious hours we spent together in the ocean and in the car, which helps me keep his memory alive.
Connecting with others over our passion for the ocean has always been meaningful because it allows me to share a part of my life.
On a quest to meet more California residents who also have a special relationship with the ocean, I set out on a 215-mile road trip along the Southern California coast. I began in La Jolla, just outside San Diego, stopping along the way in Del Mar, Santa Barbara and San Pedro before finishing in Santa Monica, west of downtown Los Angeles. These are five people whose stories captivated me.
Jennifer Smith, Marine Ecologist, La Jolla
When marine ecologist Jennifer Smith was a child, she loved swimming so much her family had to pull her out of the water kicking and screaming. Years later when she discovered scuba diving, she realized she wanted to spend her life exploring the ocean's depths, so she turned to a career in marine science.
Smith has performed extensive research on coral reef ecology and human impact on marine communities. She is on the ecological team of the 100 Island Challenge, a research initiative that composites and examines 3D renderings of coral reefs around the world. This initiative took her as far as the Palmyra Atoll, a tiny island in the Pacific Ocean 1,000 miles south of Hawaii. It is considered one of the most pristine tropical marine environments in the world.
"One of the first times I jumped in the water (there) I almost cried. I couldn't believe there were still ecosystems that looked the way those looked. It was like being on another planet," Smith says. "It was a humbling experience to realize that's what coral reefs looked like 5,000 years ago."
Today, Smith has pivoted her research to a species of red algae seaweed called Asparagopsis taxiformis, which is different from what causes Red Tides. She's growing the seaweed in a series of bubbling flasks inside her laboratory at Scripps Institution of Oceanography.
Previous studies have revealed that this type of seaweed can significantly reduce methane emissions produced by bovine burps when the seaweed is fed to cattle. Part of the challenge is to figure out how to scale the algae's growth, so enough could be produced to feed even just California's cows.
Smith says the ocean contains great potential to heal the planet if we figure out how to work with it.
"The ocean is an incredibly wonderful large body with many different species that are all important to humans in different ways," Smith says. "I feel like those of us studying the ocean have a responsibility to make sure it's protected for future generations."
Jarett Goldsmith, Surfer, Del Mar
Jarett Goldsmith began surfing when he was 11 years old while he served as a junior lifeguard in Pismo Beach. His dad initiated his son's love for the ocean when Goldsmith was much younger.
"When I was a kid, I'd cling to his back and we'd swim out to the deep water together then body surf," Goldsmith recalls. "Since then, everywhere I've ever gone has always been dependent on how close I can be to the ocean."
Beyond surfing, Goldsmith also free dives, spearfishes and sails. When he's not immersed in the waves, he works as a senior manager at a renewable energy company that develops offshore wind energy projects.
"Feeling the power of the wind and the waves made me realize there's a lot of energy that we can utilize in smart ways to change the planet," Goldsmith says.
Kristen Heather, Historic Site Curator at Point Fermin Lighthouse, San Pedro
Like other lighthouses along the California coast, the Point Fermin Lighthouse is no longer operated by people. Historic site curator Kristen Heather, however, has kept the story of the lighthouse's former keepers alive for the last 15 years.
"When kids come through (on tours) we have them put the keeper's uniform on, and we ask them, 'are you a keeper?'" Heather says. "The idea is you need to keep the history of the lighthouse now, and they become our keepers."
The daughter of a history buff, Heather developed a curiosity about world cultures from paper atlases hung on the walls of their family home in Sacramento. Today, she's particularly captivated by the story of Mary and Ella Smith, two women who served as the first keepers of the Victorian-style lighthouse when it became operational in 1874.
Continuing to ponder and share the mysteries of the lighthouse is one of the greatest joys of her role, in addition to working right alongside the ocean every day.
Jesse Billauer, Founder Life Rolls On, Santa Monica
Growing up in the Pacific Palisades, Jesse Billauer was one of the world's top junior surfers when he broke his sixth vertebrae in a surfing accident in Malibu. Although his injuries led to paralysis, he has challenged adversity by becoming an inspiration to thousands of people. In 2015, he became a World Champion of Adaptive Surfing after finding new techniques and equipment that got him back out on the waves. This, however, wasn't enough.
To pay forward the freedom he experiences in the water, Billauer founded the nonprofit Life Rolls On. The organization hosts free adaptive surfing and skating clinics around the United States for people living with various disabilities.
"I love the freedom I feel once I'm on the waves. I love how I am in control and I can do whatever I want on the wave," Billauer says. "It's important for me to bring this to other people because it shows what's possible. Even after such a traumatic injury, you can still enjoy life to the fullest."
Adam Sachs, Spearfisherman, Santa Barbara
As an undergraduate student at the University of California, Santa Barbara, Adam Sachs spotted a speargun in the corner of a fellow student's apartment. From that moment, he was hooked. It seemed like not only a natural extension of his passion for fishing but also a more sustainable method to catch fish than using nets or bait with hooks.
"It's gratifying because it's difficult," Sachs says. "For each fish you get, you spend hours in the water, and you only spear the fish you want, so it's zero bi-catch."
If he makes a big catch, he often texts photos of the fish to his friends, spontaneously summoning them to his house for a communal barbecue. He also gives fish away to people in his community who have children.
Sachs just completed his master's degree in environmental science and management with a specialty in coastal marine resources management at UCSB. He aspires to help commercial fisheries become better managed and decrease their impact on marine species.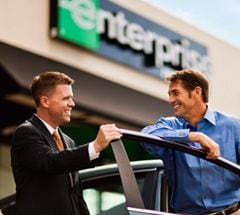 Start A Reservation
Enjoy fast and easy car rental bookings from Enterprise Rent-A-Car at one of our 7,200 branches in cities, airports and neighborhoods near you.
Reserve Now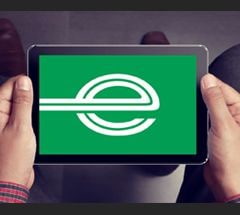 Email Offers
Don't miss an excuse to hit the road: our latest offers delivered to your inbox.
Sign Up