Taking the Waters — Spa Options in Berkeley Springs
Story by Lauren Kafka; photos by Alexander C. Kafka

Lauren is a writer, editor and English tutor in Bethesda, Maryland. Her husband, Alex, is a journalist, photographer and composer.
Visitors who yearn to relax can find many ways to pamper themselves.
Before 16-year-old George Washington first shed to his skivvies to bathe in this town's refreshing mineral waters in 1748, Berkeley Springs, West Virginia, was already a well-known health destination for Native Americans. The first European settlers arrived in 1730 and began sharing information about the water's benefits, and Washington, who came to town as a member of a survey party for Thomas Lord Fairfax, was hooked. He returned to the healing waters for many years.
Access to the outdoor springs is still free, as directed by Lord Fairfax in 1776, so many residents and tourists enjoy the natural waters al fresco, just as Washington did. When you visit, you can see his rustic, stone tub near the large public pool. If you prefer more privacy, you may choose to soothe your tired muscles in an indoor bath. Here are some places in town where you can spoil yourself with mineral baths, massages and a cornucopia of exotic spa remedies.
2 S. Washington St.
Berkeley Springs, WV 25411
800-225-5982, 304-258-2711

This lively downtown park offers two spa areas — the Main Bathhouse, built in 1929 and renovated in 2010, and the Old Roman Bathhouse, built in 1815 and updated in the 1990s. The Main Bathhouse has Roman baths, whirlpool baths, Swedish-style massages, saunas and mineral-water showers. The building design allows for ladies-only and gentlemen-only treatment areas. The Old Roman Bathhouse offers mixed-gender use of nine private Roman baths but no other spa services. One benefit of the Old Roman Bathhouse is that you can invite friends and family members into one of the huge tiled Roman baths (5 feet by 9 feet and 4 feet deep), which fits four adults comfortably in 750 gallons of water.
The springs provide 2,000 gallons of clear, sparkling water per minute at a constant temperature of 74.3 degrees Fahrenheit. If you decide to try a bath at the Main Bathhouse or the Old Roman Bathhouse, be prepared for water that's heated to between 100 and 102 degrees. Luckily, you're allowed to add some cool water if it's too hot. Both facilities require reservations, which the park accepts up to one month in advance.
41 Congress St.
Berkeley Springs, WV 25411
304-258-7888

Frankie Tan, a Harley-Davidson fanatic, was an interior designer in his native Malaysia before studying massage at Wat Po Buddhist Temple in Bangkok, Thailand. He answered a Washington Post ad and began working as a massage therapist at Renaissance Spa in Berkeley Springs. Since 1988, he's provided more than 25,000 massages to customers in this spa-heavy town.
In 1998, his interior-design skills came in handy when he transformed the historic 19th-century building called "The News" into a luxurious full-service spa. He built his own heated massage tables, which are curved at the top end to allow customers to dangle their arms more comfortably. In addition to offering mineral water whirlpool baths and a variety of massages including golfer's, aroma-stone and Frankie's signature massage, Atasia's 17 staffers perform salt or sugar scrubs, Dead Sea mud treatments, reflexology, reiki (a Japanese form of energy work), steam and herbal wraps and a variety of facials and nail care.
110 S. Washington St.
Berkeley Springs, WV 25411
304-500-2642

If you're staying at The Country Inn, and you'd like to pamper yourself, you can't beat the convenience of the high-end Renaissance Spa on the fourth floor of the hotel. Indulge in a four-layer facial, detoxifying Thai body wrap or hot-stone pedicure and then fall into your hotel bed for a nap.
Renaissance Spa is a full-service operation with 15 clinicians who offer skin- care treatments such as a Moroccan incense body ritual, a soothing sensitive-skin facial and a gentleman's facial, as well as a variety of nurturing manicure and pedicure options, massages and packages.
The spa also partners with The Country Inn to offer a Romantic Getaway, which includes a 20-minute couples whirlpool, 50-minute couples Swedish massage, a bottle of sparkling spumante on arrival and one night of lodging. Other enticing hotel packages include the Girlfriends' Escape, Bachelorette Party, Parent-Child Package and the extravagant Honeymoon Package.
77 N. Washington St.
Berkeley Springs, WV 25411
304-258-8992

Rita Harris, a West Virginia native, caters to the local community as well as tourists. She and her staff provide a variety of specialty types of massage such as cranial-sacral, lymphatic drainage, pregnancy and geriatric. This spa also offers lomi lomi, a Hawaiian massage that involves light touch and long, flowing dance-like strokes; cupping, the ancient Chinese technique used to soften tight muscles; and raindrop therapy, a healing technique using essential oils.
110 Congress St.
Berkeley Springs, WV 25411
304-258-9069
Evelyn Garcia, who is trained in reflexology, neuromuscular and craniosacral therapy, also offers pregnancy massage and reiki. She's available to bring her massage table to your home or vacation rental cabin, and she teaches private group hatha yoga classes. She isn't the only healer based at the Sage Moon Herb Shop & Healing Center. Pamela Sanders is a reiki practitioner who offers different forms of energy healing. The owner of the shop, Tina Pirrone, also does energy work.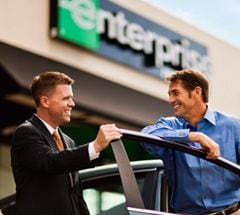 Start A Reservation
Enjoy fast and easy car rental bookings from Enterprise Rent-A-Car at one of our 7,200 branches in cities, airports and neighborhoods near you.
Reserve Now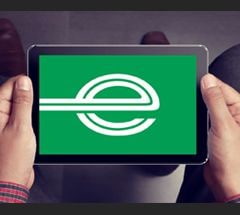 Email Offers
Don't miss an excuse to hit the road: our latest offers delivered to your inbox.
Sign Up