From Kringles to Curds and Fish Fries to ButterBurgers
Story and photos by Rebecca Holland

Rebecca Holland is a freelance travel and food writer based in Chicago. You can find her on Instagram.

A road trip through the Badger State reveals culinary gems for everyday folks.

Known as America's Dairyland, Wisconsin, not surprisingly, makes great cheese. In fact, the state is the only place you can become a Master Cheesemaker, and it has won more World Cheese Awards than any other state or country. What many visitors don't know, however, is that Wisconsin has several other famous foods. From brandy old-fashioneds to fish boils — and yes, lots of cheese here's what to try on your next trip. While most of these foods can be found in Madison, you could take a road trip for a day and drive south from Madison to Milwaukee and Racine, or north to New Glarus and Door County.
Fresh and Fried Cheese Curds
Cheese curds are the byproduct of cheesemaking, and in Wisconsin, they are a snack by themselves. They're most often made from a mild cheddar, and Wisconsinites eat them both fresh and fried. A good cheese curd will squeak when you eat it — that's how you know it's fresh. In Madison, you can find several fresh cheese curd sellers at the Dane County Farmers Market, though if you want the state's best you should drive three hours north to Door County and visit Renard's Cheese.
Many bars and restaurants will serve fried cheese curds, but the best are at the Old Fashioned in Madison or Lakefront Brewery in Milwaukee. At both, the batter is light and not too crunchy, and the curds are melted perfectly.
Brandy Old Fashioneds
While you're eating cheese curds at the Old Fashioned, order a classic Wisconsin old-fashioned as well. We make ours with brandy (usually Korbel) instead of whiskey, with muddle oranges and cherries on the bottom. It's sweeter than one you'll find elsewhere, and when Wisconsinites venture out of the state and try the more bitter, classic version, they often don't believe it's an old-fashioned. In fact, the drink is so popular Wisconsin has the second-highest brandy consumption in the United States.
Fish Fry and Fish Boil
Friday night fish fry is a Wisconsin tradition that started thanks to large numbers of Catholic immigrants from Germany, Ireland and Poland, who abstained from meat on Fridays. A fish fry typically uses cod, though local lake perch and walleye are also common. It's served with coleslaw, sauerkraut and your choice of potato. Most taverns, supper clubs and other restaurants will serve a fish fry on Friday night (but never any other night of the week), but there are a few worth noting: Lakefront Brewery in Milwaukee, Ron's Place in Kenosha, Dexter's Pub in Madison and Pine Ridge Restaurant in Stone Lake are all exceptional.
The fish boil tradition goes back to the 1600s in Door County, where either the Potawatomi tribe or Scandinavian settlers (there are conflicting views on who started it) began boiling whitefish in large pots over a fire. The fish simmers with salt and potatoes until the pot boils over, signaling that it's ready. In Door County, you can visit supper clubs that host weekly fish boils, where diners gather to watch the "boilover" then retire to the dining room to share the bounty. White Gull Inn Restaurant and Old Post Office Restaurant are two of the best.

Kringle
Danish immigrants brought the kringle to Racine, Wisconsin. The official state pastry is made of dough folded over and over to create 81 flaky layers. Next, it's filled with quintessential Wisconsin ingredients — cranberries, cherries, cheese or nuts — and hand-shaped into an oval. Finally, it's baked until golden brown and drizzled with white icing. Visit O&H Danish Bakery or Racine Danish Kringles for your fix.
Brats
Like many things in Wisconsin, brats came from German immigrants. There are a few rules to know. One, we Wisconsonites call them brats, not bratwurst. Two, they are best when soaked in beer before grilling. Three, they are cased meat and fat with mild spices like coriander and nutmeg. Kielbasa or Italian sausage or other cased meats with stronger spices are something entirely different, and Wisconsinites will be insulted if you confuse them with their beloved brats. Four, they must be grilled. From here, you can get creative. Unlike Chicagoans, we aren't picky about what you put on your brat as long as you have a strong bun. You can go simply ketchup, or add onions, relish, mustard, sauerkraut or anything else you can think up. The most famous place to find a brat in Madison is at State Street Brats (get the white brat, not the red for true tradition). In Milwaukee, visit Milwaukee Brat House, and in New Glarus, head to Hoesly's Meats.
Culver's ButterBurger
Fast-food chain Culver's was founded in Sauk City, Wisconsin, in 1984 by Craig Culver. It's to Wisconsin what In-N-Out is to California and now heralds almost 700 locations in 24 states. Get the Original ButterBurger, made with fresh Midwest-raised beef, real Wisconsin cheddar, pickles and onions on a toasted and buttered bun. The burger isn't named for a cooking method but from the butter on the bun, which comes from Alcam Creamery near Sauk City. Culver's also makes cheese curds and the chain is famous for rich, frozen custard and daily flavors. You can visit the original in Sauk City or one of the more than 100 restaurants across the state.
Cranberries
Did you know that Wisconsin is the world's largest cranberry producer? Take a cranberry marsh tour in central or northern Wisconsin, or try the berries in baked goods, at farmers markets or in cocktails.
Pasty
This pastry, known as "a meal in itself," came to the Midwest via Cornish workers, who kept them in their pockets and ate them for lunch while working in mines. Today, people eat the doughy pastries stuffed with meat, cheese and seasonings as comfort food to get through long winters. Try them at Teddywedgers in Madison on the capitol square or at Reynold's Pasty Shop in Milwaukee.
Wisconsin Beer
Wisconsin's most famous beer worldwide is probably Miller Lite, but to locals, it's Spotted Cow. The Wisconsin farmhouse ale from New Glarus Brewing Co. is brewed with flaked barley and Wisconsin malts and is naturally cloudy due to the yeast that remains in the bottle. Spotted Cow is the best-selling draft beer in Wisconsin, though it isn't sold outside of the state. That's why they say, "you know you're in Wisconsin when you see Spotted Cow." Visit the brewery for a tour and tasting or look for it on menus throughout the state.
Of course, New Glarus isn't the only local brewery. There are dozens, and in Madison, you might also want to check out Ale Asylum, Capital Brewery, Next Door Brewing Company, One Barrel Brewing Company or Vintage Brewing Company.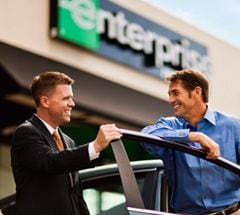 Start A Reservation
Enjoy fast and easy car rental bookings from Enterprise Rent-A-Car at one of our 7,200 branches in cities, airports and neighborhoods near you.
Reserve Now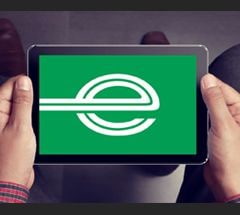 Email Offers
Don't miss an excuse to hit the road: our latest offers delivered to your inbox.
Sign Up