The Sandhills Journey Scenic Byway Reveals Nebraska's Beauty
Story and photos by Brad Clement

Brad is a photographer and filmmaker specializing in mountaineering and wilderness adventure. He is based in Boulder, Colorado.

The long way home makes for a great road trip.
Acres of undulating sand dunes. Native grasses. Vivid blue lakes. Vintage cars positioned to replicate Stonehenge. That's Nebraska.
Surprised? I was.

After wrapping up a road trip to Kearney, Nebraska — a small town 185 miles west of Omaha — to photograph the annual sandhill crane migration, my friend and fellow photographer Dave Hunter and I decided to take the long way back to our homes in Colorado because we both wanted to experience a bit more of what Nebraska has to offer.
In addition to a remarkable wildlife viewing experience in Kearney, we'd found unusual and interesting landscapes and incredibly nice people, and the experience offered me an intriguing adventure that differed from my typical photo trips.
When we steered our rental car on to Nebraska's Highway 2, a 272-mile stretch also known as the Sandhills Journey Scenic Byway, we weren't sure what to expect. We found wide-open spaces, stark beauty and profound changes in light and weather that made for perfect photo opportunities. With or without cameras in the car, this is one road trip that will appeal to drivers looking to get away from it all, especially if "it" includes city traffic, crowds or congested highways.

Farms, a Forest — and No Traffic
The first segment of the Scenic Byway seemed very much like the Nebraska I'd come to recognize: farm fields. Then, gradually, almost seamlessly, we were driving in the Nebraska Sandhills. These grass-stabilized sand dunes cover just over a quarter of the state's landmass and create a massive natural prairie ecosystem. The region is recognized as the largest dunes formation in the Western Hemisphere.
We drove for miles and miles without seeing another car. We did see big skies, dramatic rolling waves of grassland and only the occasional small town. I later learned from a Sandhills resident, the overall population density is estimated to be around one person every square mile. That's sparse.
About 100 miles from the start of the scenic byway, we stopped in the town of Anselmo, on Highway 2, to pick up a couple of jars of fresh honey from Chandler's Sandhills Honey Company. Then we headed west 40 more miles to the Nebraska National Forest.
With 22,000 hand-planted acres, it's the only national forest in the country that can claim that distinction. To appreciate the view from a different perspective, we hiked up to the top of the fire outlook tower for an elevated view of the forest and surrounding hills. Lightning strikes in the distance told us it was time to head back to our car and continue our journey.
Before stopping for the night in Thedford, we drove to the Dismal River. Much of the waterway's 71-mile length is surrounded by ranches, though a golf course designed by Jack Nicklaus borders the river south of Mullen. Headed back to town, we were just in time to capture photos of a gorgeous sunset along the Middle Loup River, one of the Dismal's two forks.
The following morning we visited Carhenge, just north of Alliance. This quirky attraction is a collection of 39 vintage cars painted gray and placed to replicate Stonehenge in Wiltshire, England. A fellow named Jim Reinders and his family built it in 1987 as a comical memorial to Reinders' father. Nearby, the Knight Museum and Sandhills Center features educational displays about the history of Alliance and Western Nebraska.
What a road trip this was — an eye-opening experience and just plain fun. Kind of like Nebraska.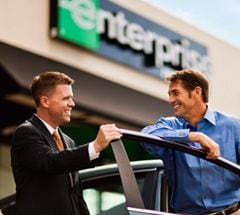 Start A Reservation
Enjoy fast and easy car rental bookings from Enterprise Rent-A-Car at one of our 7,200 branches in cities, airports and neighborhoods near you.
Reserve Now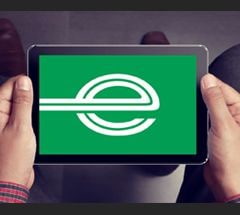 Email Offers
Don't miss an excuse to hit the road: our latest offers delivered to your inbox.
Sign Up