Rediscovering Roots in South Dakota's Black Hills
Story and photos by Joe Rogers

Joe is a freelance travel writer and photographer based in Denver, Colorado. See more of his work at The Travelin' Joe or on Instagram.

A road trip reminds one traveler how his home shaped him forever.
The morning was crisp and bright. Hot Springs, South Dakota, a town of about 3,700, lay quiet except for a few cars passing by and autumn leaves blowing down South Chicago Street. At one time, this town was my whole world, but that seemed like a lifetime ago. Now Hot Springs felt smaller, strange even.

Gone was the old public library. The field where Dad once played second base is now a parking lot. Fall River Bakery, where Mom ordered doughnuts on Saturdays, is an antique shop, though I easily could summon up the smell of freshly baked goods and the sounds of old men chatting over their coffee, their voices as weathered as their dusty ballcaps.
As I drove around, other places started smiling back like old friends. The house where my parents lived when I was born. My elementary school. Butler Park, where I played Little League Baseball. Woodward Field, where I'd watched my big brother play football. Evan's Plunge, where my sisters and I learned to swim in the 87-degree, spring-fed water. When I stopped at the Mammoth Site — home to the remains of 60 of the ancient herbivores — I looked down into the 140,000-year-old sinkhole, and immediately was just as fascinated as I'd been when I was a boy.
Later, driving toward the summit of Battle Mountain for a look down at Hot Springs, I realized as much as I love my hometown, the best part of growing up here was living in the Black Hills. They served as my big backyard, and they always delivered adventures. Eager to go exploring once again, I steered my rental car down the mountain and headed out of town on Highway 385.
Driving Into the Heart of the Hills
Touring local caves sparked my passion for exploration when I was young, so my first stop was Wind Cave National Park, where strong gusts howled through the small opening at the cave's natural entrance. The ranger leading the 90-minute Fairgrounds Tour explained that for the Lakota, Wind Cave is a deeply spiritual place. Their oral traditions speak of the first people and the bison emerging from deep within the cave. In search of bison, I then drove for about 30 minutes along Highway 87 to Custer State Park, where I took the 18-mile-long Wildlife Loop Road.
In the early 1800s, an estimated 60 million bison roamed North America. By the end of the 19th century, due to a government policy that called for the extermination of Native American food sources, only about 300 of the animals remained. Today, the park's meadows are home to more than 1,400 bison, one of the largest publicly owned herds in the world. If you drive the loop, expect to sit in an occasional "bison jam," watching from your car as the majestic behemoths cross the road.
Speaking of big, the massive Crazy Horse Memorial, which when completed will measure an astonishing 563 feet by 641 feet, is about 5 miles north of Custer on Highway 385. At the visitor center, I joined a bus tour to the foot of Thunderhead Mountain, which Lakota Chief Henry Standing Bear and sculptor Korczak Ziolkowski chose for the memorial to the great warrior. High above us, crews continued to carve and sculpt the granite, revealing some progress since I'd last visited nearly 20 years ago. Even if it takes another 20 years to finish, I know I'll visit then.
Eager for another perspective, next I took a helicopter tour with Black Hills Aerial Adventures. During the 20-mile flight, we soared over Sylvan Lake, Black Elk Peak, Needles Highway and the Crazy Horse Memorial. From this vantage point, it was moving to see the great Lakota warrior look out over the land where he was born.
Picturesque Scenery and a 'Peak' Experience
The following morning, I left the historic Hotel Alex Johnson in Rapid City and headed for Mount Rushmore National Memorial, just 30 minutes west of town. Over 2 million people visit each year, and many take the 0.6-mile Presidential Trail to get close-up views of the sculptures. Just after passing through Keystone, I decided to visit the spiraling Pigtail Bridges and see the view of Mount Rushmore through Doane Robinson Tunnel, so I veered left onto Iron Mountain Road, part of the 70-mile Peter Norbeck Scenic Byway.
I'm a sucker for towering needle-like granite spires, colorful birch and aspen holding rich fall colors, drive-through tunnels and great hikes, so one day I drove the 14-mile-long Needles Highway along South Dakota Highway 87. I'd set aside an hour for the trip; it took me four. I went through Needles Tunnel twice. I sat on the roadside to watch a mountain goat graze alongside her kid. I hiked the Cathedral Spires Trail, a 1.4-mile, out-and-back route that specializes in rich ponderosa pine aromas and dramatic scenery. Later, at Sylvan Lake, I found my old favorite spot atop the rocky outcroppings and sat watching the sunset's warm glow envelop the tranquil waters below.
On my last day in the Black Hills, I drove along Highway 244 and Highway 87 to the parking lot at Black Elk Peak Trailhead, on the northeastern side of Sylvan Lake. Named for the Oglala Lakota holy man and educator, Black Elk Peak is considered sacred ground to Native Americans, especially the Lakota Sioux. And at 7,242 feet, it's the highest point in South Dakota.
Patches of snow and ice that plagued lower, shadowed portions of the 6.4-mile out-and-back trail caused me to slow my pace. Knowing I'd be leaving South Dakota soon, I happily took my time. At the summit, where Black Elk envisioned standing and receiving spirit-beings, I sat alone, listening to prayer flags flapping in the breeze. With the Black Hills spread out below me, I sensed the familiar pull that drew me to them long ago.
This is where I grew to love exploring and where I found a deep appreciation for the natural world and for the people who call this wondrous landscape their ancestral home. At that moment, I knew that no matter where I live, I'll never forget where I'm from.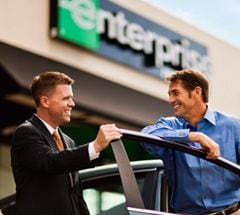 Start A Reservation
Enjoy fast and easy car rental bookings from Enterprise Rent-A-Car at one of our 7,200 branches in cities, airports and neighborhoods near you.
Reserve Now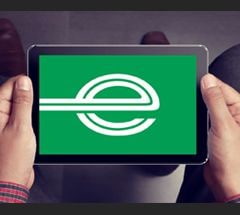 Email Offers
Don't miss an excuse to hit the road: our latest offers delivered to your inbox.
Sign Up