Prince Edward Island Beckons Lighthouse Lovers
Above photo: The Wood Islands lighthouse and range lights greet Northumberland Ferry passengers from Nova Scotia.
Story and photos by Charles Williams
Charles is the editor for Pursuits with Enterprise. Email the author.
Canada's smallest province has the largest concentration of lighthouses.
Lighthouses are where form meets function — statuesque beauties with a pragmatic purpose.
They might be remnants of the past, but we can't seem to let them slip quietly into the night. And for good reason.
Nothing else looks quite like a lighthouse. People of all ages still marvel at these nostalgic wonders, often perched on scenic rocky outcrops or isolated beaches, and photographers can't resist their allure.
While modern navigation systems have rendered many lighthouses obsolete, they continue to remind us of a simpler time — when a single light could guide us to safe harbors.
Prince Edward Island is home to 63 lighthouses and range lights (two or more lights on shore that align to guide a ship along a path). With an average of one lighthouse every 34 square miles, the island has the highest concentration in North America.
During peak season, eight lighthouses are open for visitors. They're spread out over the 140-mile-long island, and each is worth a stop if you're in the area.
West Point Lighthouse
Black and white stripes easily distinguish West Point from other lighthouses. The structure cost $4,459 to build in 1875. At 67 feet 8 inches, it's the tallest lighthouse on the island. It's also the only Island lighthouse that used a dumbwaiter, which transported oil from the first floor to the fourth-floor lightroom.
Victoria Seaport Range Lights
 Built in 1879, it's the second-oldest lighthouse on Prince Edward Island. James Barclay constructed the tower, which is unique because it houses two range lights — Leard's Front Range and Palmer's Back Range.
Point Prim Lighthouse
In service since 1845, Point Prim is the island's oldest lighthouse. The structure stands 60 feet tall and marks the entrance to Hillsborough Bay on the southern coast. It's one of the few round, brick lighthouses in Canada.
Wood Islands Lighthouse
Anyone taking the Northumberland Ferry to or from Nova Scotia will easily spot this lighthouse, built in 1876. Front and rear range lights — saved from demolition in 2012 — were moved to the property to create a "family of lighthouses."
Souris East Lighthouse
The white and red tapered lighthouse was built in 1880 and stands 89 feet 2 inches. Francis McIntosh, whose father and grandfather had each previously tended the lighthouse, retired in 1991; he was the last lighthouse keeper on Prince Edward Island. Souris, North Cape and Cape Egmont are the only lighthouses on Prince Edward Island that have telecommunications equipment to direct traffic through the Gulf of St. Lawrence.
Panmure Head Lighthouse
The lighthouse, built in 1853, is Prince Edward Island's first wooden lighthouse and the first octagonal one built on the island. The structure has cedar shingles and rests on a masonry foundation. A 12-sided cast iron lantern rests on top. Many of the carpenters were shipbuilders. The windows — built like those on a ship — could be taken out by removing wooden slats on each side.
Cape Bear Lighthouse
The 40-foot-tall lighthouse was built in 1881. An adjacent Marconi Wireless Station was built in 1906 to communicate with icebreakers that linked Prince Edward Island to the mainland. On April 14, 1912, Marconi operator Thomas Bartlett received the first distress call in Canada from the Titanic, which hit an iceberg in the North Atlantic. During World War II, the lighthouse proved useful for spotting German U-boats that neared the coast. Several were seen along the shore but disappeared while being tracked.
East Point Lighthouse
The lighthouse is 64 feet tall and has an octagonal design. In 1882, the British warship Phoenix wrecked off the point. The accident was blamed on a navigation error, but many believed the real cause was the position of the light. Charts showed the lighthouse on the point, but the lighthouse had in fact been built 1/2 mile inland. In 1885, the lighthouse was moved 1,600 feet to within 200 feet of the water's edge.
For a complete list of lighthouses, visit the Prince Edward Island Lighthouse Society website.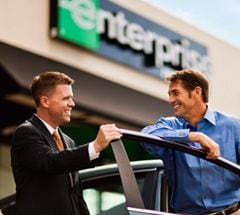 Start A Reservation
Enjoy fast and easy car rental bookings from Enterprise Rent-A-Car at one of our 7,200 branches in cities, airports and neighborhoods near you.
Reserve Now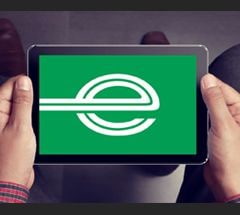 Email Offers
Don't miss an excuse to hit the road: our latest offers delivered to your inbox.
Sign Up