Plan a Road Trip to a National Park Near You
Story by Patricia Corrigan
Patricia is a journalist, photographer and book author based in San Francisco.

Exploring wide-open spaces now makes perfect sense.
The protected wilderness areas that comprise our country's 63 national parks allow you to relax, breathe deep and explore mountains, beaches, rainforests, deserts and even a coral reef at your leisure.
Whether you plan a solo road trip, a romantic getaway for two or a family gathering that allows you to spend time together in the great outdoors, rent a car and explore a park in your part of the country.

The West
If you live in or near the West, you have multiple choices, and they all rock. We're talking primarily granite, sandstone, shale and limestone — all geologic manifestations responsible for jaw-dropping rock formations.
Dramatic sandstone formations grace Utah's national parks, and each park also is known for inspiring contemplation of nature's beauty by day and at night, when the stars form a vast canopy above. Your itinerary may include Bryce Canyon National Park, Zion National Park, Arches National Park or Canyonlands National Park.

Yosemite National Park in Northern California never fails to astonish visitors. Here, spectacular granite cliffs rise 3,000 feet, soaring sequoia trees reach for the sky and rowdy waterfalls — including one of the tallest in the continental U.S. — are scattered throughout the park.
Straddling two deserts in Southern California, Joshua Tree National Park offers wide-open spaces and an other-worldly landscape. If you travel offseason, you can explore that famous geyser and the metamorphic rock at Wyoming's Yellowstone National Park in relative solitude.
Saguaro National Park, in southern Arizona, is home to arresting cacti that can grow to 50 feet tall and "layer-cake" Javalina Rocks, situated along the park's eight-mile Cactus Forest Drive. Next, drive north 328 miles to a place likely on most travelers' bucket lists: Grand Canyon National Park, one of the Seven Wonders of the Natural World. Farther east in Arizona, be dazzled by fossilized trees at Petrified Forest National Park.
In northwestern Montana, Glacier National Park specializes in mountains, lakes and a road with the glorious name of Going to the Sun. Rocky Mountain National Park in Colorado promises family fun year 'round.
And on the western edge of Washington, Olympic National Park is known for its coastal drives and mountain trails. The park also delights visitors with numerous scenic overlooks, one the largest temperate rainforests in the U.S. and a plethora of rushing waterfalls.

The South
The ancient Appalachians in Great Smoky Mountains National Park invite leisurely, ridge-top drives that showcase forests, meadows and the storied mountains located in North Carolina and Tennessee.
In the southeast, if you're deep into diving, Dry Tortugas National Park is an ideal destination. A day trip from Key West delivers you to this park on the Florida Reef, literally in the Gulf of Mexico.
Veer southwest, and the number of ideal destinations increase exponentially. Fill up the tank and head out for Big Bend National Park in southwest Texas, where you'll find solitude and stunning vistas.
Then point your rental car toward White Sands National Park in southern New Mexico, where the dunes that roll through the Chihuahuan Desert for 250 square miles look like snowdrifts.

The North
The Northeast houses just one national park, perched on the rugged Atlantic coast in Maine. Acadia National Park charms in any season, but the views are especially splendid in autumn. Cars are not allowed on the 45 miles of winding carriage roads, but you can drive to the top of Cadillac Mountain, where stunning views await.
The Midwest
The southern shore of Lake Michigan provides pristine beaches, over 50 miles of hiking trails and some of the world's largest lakeside dunes at Indiana Dunes National Park. Birdwatchers visit as often as beachgoers, as the ecosystems in the park provide prime habitat for more than 350 bird species.
Hot Springs National Park in Arkansas boasts thermal springs that spew out about 700,000 gallons of water each day. You may encounter some baseball fans, because in the late 19th and early 20th centuries, players at spring training soaked in the heated baths after their strenuous workouts.
For immediate stress relief, pack a bag, rent a car and head for a national park near you. Before you go, check the park's website for current weather conditions, social distancing recommendations and any route closures.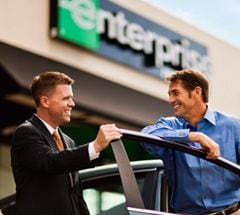 Start A Reservation
Enjoy fast and easy car rental bookings from Enterprise Rent-A-Car at one of our 7,200 branches in cities, airports and neighborhoods near you.
Reserve Now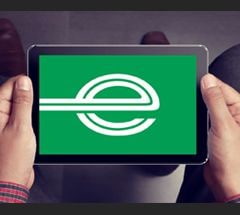 Email Offers
Don't miss an excuse to hit the road: our latest offers delivered to your inbox.
Sign Up