Road Trip to New River Gorge National Park and Preserve
Story by By Erin Gifford
Erin writes about family travel, road trips and outdoor recreation. See more of her work on her website.

The iconic bridge is stunning, and our newest national park offers much more.
Whitewater rafting. Hiking. Rock climbing. Zip lining. New River Gorge National Park and Preserve, the newest U.S. national park, offers all those outdoor adventures and more. The landscape features sculpted canyons, beautiful waterfalls and a bridge, some 876 feet above the river, that captivates from every angle.
More than 70,000 acres of land in southern West Virginia on each side of one of the oldest rivers in the world — a rare north-flowing river to boot — make up the park. The boundaries extend 53 miles from Hinton to Ansted, interweaving rugged natural beauty with a storied mining history.
New River Gorge National Park is an easy weekend getaway from Louisville, Pittsburgh, Cincinnati and Charleston, West Virginia. Though the park's lodging is limited to camping, surrounding towns offer motels, cabins and bed-and-breakfast inns. I stayed in Lansing with Adventures on the Gorge (AOTG), which offers cabins of all sizes and styles, as well as a campground for tents and RVs. Three restaurants on-site are open seasonally, and nearby Fayetteville has year-round dining options, including Tudor's Biscuit World for breakfast and Pies & Pints for artisanal pizza.
Leaving behind my four children, two dogs and one husband — all of whom had been within arm's reach for nearly a year due to the pandemic — I headed alone from my home near Washington, D.C., to the park for a much-needed escape, if only for a few days. I was eager to hit the road, listen to a radio station of my choosing and get the cancellation stamp for our 63rd national park in my coveted, timeworn National Parks Passport.
I like to get an early start, so I was on the road by 6 a.m. Four hours later, my first stop in the park was Sandstone Visitor Center, the southernmost of four visitor centers. Because it was March, it was closed for the season, so I stretched my legs and motored south to Sandstone Falls. The largest waterfall on the New River, it plunges 10 to 25 feet and extends more than 1,500 feet across.
New River Gorge Bridge
Sandstone Falls is beautiful, but for me, it can't compare with the park's two focal points: the New River Gorge Bridge and what remains of the historic mines. The bridge is impossible to miss, and it's also one of the most photographed places in the Mountain State. Completed in 1977, at 3,030 feet the spectacular span is the longest steel arch bridge in the Western Hemisphere and the third highest in the U.S. Once completed, this single engineering project cut travel time between Lansing and Fayetteville — cities separated by the New River — from 40 minutes to less than one minute.
An accessible boardwalk overlook at Canyon Rim Visitor Center in Lansing is the most popular way to soak up views of the bridge. From there, people may descend 178 steps to a second overlook. For more views, I drove along Fayette Station Road, once the only way to cross the gorge. The journey features winding one- and two-way roads, including hairpin turns. The drive is gorgeous, but you may want to pull over every 50 yards or so to take bridge photos from new vantage points. I stopped again and again.
Hikers will find the 3-mile Long Point Trail also leads to stunningly beautiful views of the bridge. Of the many hikes I completed over three days — it's kind of my jam when I travel — this was easily my favorite. I also donned a harness provided by Bridge Walk for a guided tour along the catwalk, which runs 25 feet under the bridge. This experience is not for the faint of heart, but if you can allow yourself to look down, you will be mesmerized by the rushing water.
To fully experience this national park, you'll want to visit the remains of once-booming mining towns in the area. As far back as the late 1800s, dozens of such towns filled the coal-rich New River Gorge. Thurmond, now listed on the National Register of Historic Places, and others popped up practically overnight among the coalfields and alongside the tracks of the Chesapeake and Ohio Railway.
Mining Towns Flourished Here
A post office, a bank and other restored buildings in Thurmond allowed my imagination to bring this once-flourishing coal town back to life. Start at the depot, where Amtrak's Cardinal train still passes by the station three times each week in both directions. The depot also serves as a visitor center, where you will learn that after the mining industry slumped in the 1950s, the mines shut down and the town was abandoned. In addition to buildings, throughout the park you'll find coal conveyors, mining headhouses and other historic structures. I hiked the 1-mile Kaymoor Miners Trail to see what's left of the coke ovens and processing plants. It's steep, but worth it.
Slowly, nature reclaimed the abandoned mines, and in 1968, a whitewater rafting company first began to guide adrenaline-fueled visitors along the frenzied rapids of the wild and wondrous New River. Today, several adventure outfitters — including AOTG, ACE Adventure Resort and River Expeditions — lead rafting trips that range from rigorous overnight trips on the Gauley River and Lower New River to easygoing family trips on mild whitewater of the Upper New River. The outfitters also offer opportunities for climbing, zip lining and mountain biking.
On Bridge Day, an annual celebration held in October, as many as 100,000 visitors gather along Fayette Station Road to listen to music, eat festival food, browse artwork and watch parachute-fitted thrill seekers toss themselves off the New River Gorge Bridge. In 2020, the festival was canceled, but maybe I'll be back some day to witness this spectacle.
Or maybe the next time a solo road trip is in order, I'll just schedule a refreshing float on the New River in this beautiful new national park.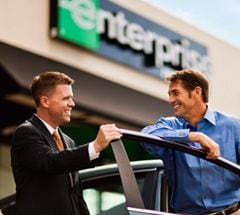 Start A Reservation
Enjoy fast and easy car rental bookings from Enterprise Rent-A-Car at one of our 7,200 branches in cities, airports and neighborhoods near you.
Reserve Now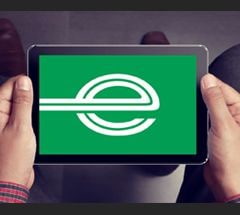 Email Offers
Don't miss an excuse to hit the road: our latest offers delivered to your inbox.
Sign Up