Jackson, Wyoming, Makes a Great Base for Scenic Drives
Story and photos by Derek Jerrell

Derek is an award-winning freelance photographer specializing in landscape, wildlife and outdoor adventure photography. See more of his work on Instagram.

Grand Teton National Park lies on the outskirts of this popular vacation town.
When it comes to iconic mountain towns, Jackson — one of several towns in Wyoming's 50-mile-long Jackson Hole Valley — is more than deserving of the title. With a population of roughly 10,000 people, Jackson boasts a lively downtown, with fine dining, high-end art galleries and eclectic shops that carry a lot of Western- and moose-themed souvenirs.

George Washington Memorial Park, better known as Town Square, features elk-antler arches at each corner of the park. Local Boy Scouts collect the antlers from the nearby National Elk Refuge and maintain the arches. The Million Dollar Cowboy Bar and Restaurant, where saddles serve as bar stools, is another downtown landmark.
On a long-weekend visit to Grand Teton National Park, I spent some time in Jackson with my girlfriend, her daughter and my daughter. We enjoyed street tacos and fresh guacamole at the Merry Piglets Mexican Grill and elk chops and bone marrow at the Local Restaurant and Bar. Our girls especially liked the eclectic mix of merchandise at the Jackson Hole Toy Store, which features cowboy hats from American Hat Company and collectible plush bears.
The storied National Museum of Wildlife Art, 3 miles from Jackson, is built into a hillside overlooking the National Elk Refuge. While the outdoor Sculpture Trail is a highlight, inside, the museum houses more than 5,000 paintings and sculptures representing wild animals. The collection includes works by Carl Rungius, Andy Warhol, Georgia O'Keeffe and John James Audubon.
The national park that celebrates the 40-mile-long Teton Range is only 5 miles from Jackson. If you're on a longer trip, you may want to visit Yellowstone National Park as well. The south entrance is about 60 miles north of town on U.S. Highway 89/191. Even a weekend getaway allows plenty of time to take in the spectacular beauty of Grand Teton National Park. Here are three of my favorite drives.
Antelope Flats
Located just minutes on Highway 191 from downtown Jackson, Antelope Flats — a 640-acre stretch of land — is a bucket-list item for almost any outdoor enthusiast. Antelope Flats Road, an 8– to 10-mile loop easily accessible by car throughout most of the year, features some of the best views in America. The Teton Range dominates the landscape.
Start your day watching the morning sun light up the T.A. Moulton Barn, one of many historic western dwellings that comprise the park's historic Mormon Row along Antelope Flats Road. As you drive on, look for pronghorn sheep, one of the fastest land animals in the country. They can run up to 60 miles per hour, almost besting the swift cheetah for a world record.
Schwabacher's Landing
Driving on Highway 89 just north of the town of Moose, watch for a small wooden sign that indicates a turnoff onto a one-lane road. After winding around for around 4 miles, you'll arrive at Schwabacher's Landing, the base of the Teton mountains. Small creeks and beaver ponds provide pristine reflections of the snowcapped peaks. Wildlife is prolific here, and you may well see moose wading in the water.
Laurance S. Rockefeller Preserve
Pristine hiking trails, tumbling waterfalls and endless mountain views all await you at the Laurance S. Rockefeller Preserve, 1,106-acre refuge on the southern end of Phelps Lake, at the entrance to Death Canyon in the southern section of the park. Opened to the public in 2007, the preserve encompasses some of the most scenic trails in this part of the country. Expect sagebrush meadows that quickly get enveloped by a lush forest canopy that stretches along Lake Creek.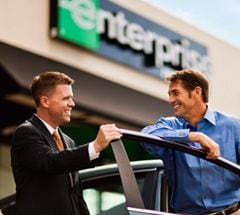 Start A Reservation
Enjoy fast and easy car rental bookings from Enterprise Rent-A-Car at one of our 7,200 branches in cities, airports and neighborhoods near you.
Reserve Now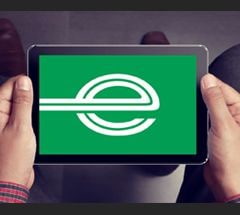 Email Offers
Don't miss an excuse to hit the road: our latest offers delivered to your inbox.
Sign Up