5 Art Galleries Outside the Mainstream
Story and photos by Alicia Kennedy
Alicia Kennedy is a Brooklyn-based food and culture writer. She is an editor with Edible Brooklyn and Manhattan, and regularly contributes to the Village Voice and other publications.

These art galleries may not be famous but are worth a trip.
Art isn't about just pretty pictures. The term agitprop was coined in Russia at the start of the 20th century, combining the words for "agitation" and "propaganda" to describe art with a political message and purpose. It's more relevant today than ever, with the Brooklyn Museum having run a 2016 exhibition titled, fittingly, Agitprop! It's an idea fused to the contemporary scene. These U.S. galleries and museums stick to the idea that art should have a political function, and you should stop in if you find yourself in their cities.

1. Women & Their Work
Austin, Texas
This gallery that showcases (you guessed it) women's work both in performance and visual art has been open since the '70s, giving the work of over 1,800 artists a space through which to connect with the public. It was even the first Texas arts organization to receive a visual art grant from the National Endowment for the Arts. In its commitment to the community, the gallery has also been focused on education and working with kids in underserved schools in the city of Austin.

2. Inner State Gallery
Detroit, Michigan
Located in the Eastern Market neighborhood, Inner State Gallery isn't solely interested in Detroit artists, but they definitely look out for locals and celebrate the city's culture. Exhibitions that celebrate the city's incredible heritage of electronic music and its participation in the Murals in the Market initiative prove a dedication to place. The owners also operate 1xRUN, a printer of limited edition art prints and books.

3. Silent Barn
Bushwick, Brooklyn
In the very street-art-heavy neighborhood of Bushwick, Brooklyn, Silent Barn is an important collective and event space that also hosts regular art exhibitions, in addition to work created by its members. From a show of art created by the area's youth called Bienvenidos a Nuestra Casa to the work of young Ukrainian artists, the space is committed to a global and local vision that's well worth checking out when you're in New York City.

4. EMP
Baltimore, Maryland
EMP is a multiuse arts space in downtown Baltimore run by members of the EMP Collective. There, members showcase their own work as well as that of local and visiting artists. One of the more well-known collectives working within EMP are the Balti Gurls, a group of women of color artists in the city that was started in 2014 and has been rising in profile ever since by working in all mediums and collaborating extensively.

5. El Museo del Barrio
New York, New York
El Museo might be in the city's well-known museum district, but the work it shows is distinctly its own. By focusing on Caribbean, Latin American and Latinx art, the museum is a necessary part of its own neighborhood (the largely Latinx El Barrio) and works to include the work of this community in mainstream museums.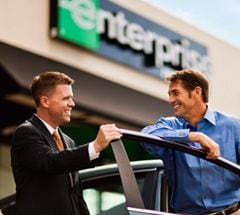 Start A Reservation
Enjoy fast and easy car rental bookings from Enterprise Rent-A-Car at one of our 7,200 branches in cities, airports and neighborhoods near you.
Reserve Now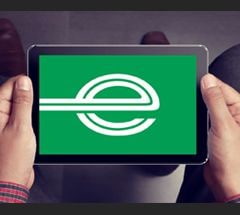 Email Offers
Don't miss an excuse to hit the road: our latest offers delivered to your inbox.
Sign Up