5 Indie Bookstores Worth a Trip
Above photo courtesy City Lights Bookstore
Story by Alicia Kennedy
Alicia Kennedy is a Brooklyn-based food and culture writer. 

These literary spots offers a unique experience in addition to a good read.

Reports of the death of books have been greatly exaggerated. Though chains have come and gone — or are barely eking by — indie bookstores flourish in American cities by offering what big chains can't: great customer service from sellers with serious literary cred, book selections that go way beyond popular blockbusters, and magazines that prove print is far from dead.
Portland, Oregon: Powell's
Powell's is perhaps the most famous indie bookstore in the country, and for good reason. The store has been open since 1971, and now has five locations around its home city. Their flagship "Powell's City of Books," which occupies an entire city block, boasts a selection of over 1 million books. The store is the largest independent new and used bookstore in the world. With a rare book room, 3,500 distinct sections, and many writers visiting each year, it's the one store every book lover must visit.
Brooklyn, New York: Greenlight Bookstore
In a city where there are many, many bookstores, Greenlight stands out. It's spacious, light and filled with both the books everyone wants and the books they might not have known existed — best-sellers and indie chapbooks are given equal respect. The store is situated perfectly in Fort Greene, near the Brooklyn Academy of Music, legendary grocer The Greene Grape and beloved Cuban eatery Habana Outpost. Greenlight completes the neighborhood, offering a wide range of live readings, children's books and cookbooks.
Austin, Texas: BookPeople
BookPeople opened its two-story building in the college town of Austin in 1970. Nearly every notable writer who passes through Texas stops here, including ex-Presidents Carter and Clinton. Their selection of books and gifts brings to mind that of the legendary Strand Bookstore in New York City. Just like Strand, it's become more than a bookstore; it's also an emblem of the city's rich cultural life.
San Francisco, California: City Lights Bookstore
City Lights isn't just a bookstore; it's also a publisher and a landmark historical site of the Beat Movement. Poet Lawrence Ferlinghetti opened the store in 1953 along with Peter D. Martin, and since then, it has grown to encompass three floors. For a taste of San Francisco as the bastion of radical thought in the mid-20th century, just walk into City Lights.
Detroit, Michigan: John K. King Used & Rare Books
Detroit, as we all know, has weathered some economic storms. John K. King began trading books in 1965. King Books moved into the Michigan Theatre in 1971, before moving into an abandoned glove factory in downtown Detroit. The store now uses all four floors of the building for its collection, all organized by the knowledgeable staff. There are now three locations and over 1 million books, with an enviable selection of rare and antique books.

Lovers, families and risk-takers converge at a water wonderland.
Canada's capital brims with worthwhile pursuits in a gorgeous setting.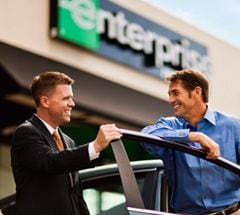 Start A Reservation
Enjoy fast and easy car rental bookings from Enterprise Rent-A-Car at one of our 7,200 branches in cities, airports and neighborhoods near you.
Reserve Now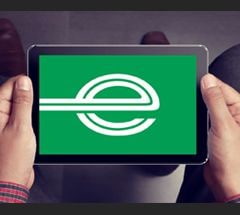 Email Offers
Don't miss an excuse to hit the road: our latest offers delivered to your inbox.
Sign Up