Weekend Getaway to Toronto's Black Creek Historic Brewery
A Taste of the 1800s at Toronto's Black Creek Historic Brewery
Set roughly 20 miles north of Toronto's downtown core, Black Creek Pioneer Village is very much what you'd expect. Gaggles of visiting third graders dash in and out of its beautifully preserved 19th century buildings. There's a blacksmith clanking away in his workshop, a baker loading loaves of bread into an ancient brick oven, and flocks of heritage-breed sheep grazing in the rolling fields.
Tucked away in the basement of the Village's 1849 inn lies one of its most recent attractions, a place where the field trippers scampering about outside may not be quite so welcome: the Black Creek Historic Brewery. Opened in 2009 as a means of attracting more adult visitors, it's a fully functional craft brewery that utilizes 1860s-era equipment (mainly made of wood and copper), techniques (shoveling and mashing the barley by hand) and ingredients (almost entirely locally sourced).
Upon entering the tiny brick-walled space, I was greeted by a blast of wonderfully fragrant steam. Ed Koren, Black Creek's brewmaster, was pouring a fresh batch of Pumpkin Ale onto a massive copper tray to cool. The brewing process, Koren explained, takes roughly seven hours to produce a barrelful, followed by about a week of fermentation and another three weeks of aging.
For homebrew enthusiasts looking to get hands-on with the brewery's beautiful historic implements, Black Creek offers an "apprenticeship" program on weekends. For $85 a day, Koren will deck you out in period garb, guide you through every labor-intensive step toward brewing your own barrel, and then send you home with a growler of beer to relish after a hard day's work.
That all sounded fun, but I was far more interested in sampling Koren's handiwork than actually participating in it. After a few minutes of observing his efforts, I sidled up to the adjacent bar for a tasting with on-staff beer expert Katie Bryski.

Bryski laid a row of small glasses out before me, and then poured a few sips of the brewery's four regular styles — India Pale Ale, Brown Ale, Porter and Stout—along with its weekly special, a Honey Brown Ale. I was blown away. All five beers possessed distinctive, complex flavor profiles, along with the added novelty of an era-specific lack of carbonation.
As I relished the brews, Bryski shared a few historical tidbits about the beers themselves and 19th century drinking culture. All of the draughts Black Creek produces would have been commonly found in Canadian country villages before Confederation, and one of its occasional specials was adapted directly from a handwritten recipe found in the Archives of Ontario.
After savoring every last drop, I purchased a couple growlers of the IPA and Porter to share with some friends later in the evening. On my way out, jugs in hand, Koren waved goodbye from behind a massive cauldron and hollered that I should stop back in for a refill anytime. Given my newfound taste for 150-year-old beer, I had a feeling I'd be doing just that sooner rather than later.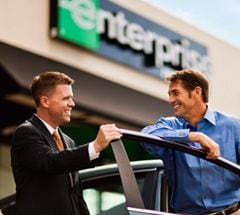 Start A Reservation
Enjoy fast and easy car rental bookings from Enterprise Rent-A-Car at one of our 7,200 branches in cities, airports and neighborhoods near you.
Reserve Now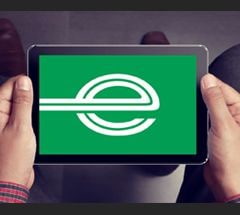 Email Offers
Don't miss an excuse to hit the road: our latest offers delivered to your inbox.
Sign Up