Outside Nashville: Cookeville, Tennessee
See waterfalls on your next road trip.
Whether it's a work trip, a wedding or just traveling for fun, my travel buddy (ahem, husband) and I almost always tack on a second leg to our trips. As a rule, we spend a couple hours researching what else the area we're visiting has to offer. It's with this mentality that you discover some of the most unexpected, off-the-beaten path travel destinations that otherwise you never would have uncovered. Case in point? Cookeville, Tennessee.

Just 75 miles and less than an hour and a half from Nashville, this quaint little town has a lot going for it — namely doughnuts, waterfalls, century-old barns, and a really fantastic Airbnb. The first reason we landed in Cookeville was because of its proximity to so many parks with waterfalls. As our lodging host put it, "you're never more than 20 minutes away from an epic waterfall." The second reason, we found our dream rental there, a little property called Stone Homestead Farmhouse.

Our stone farmhouse had three bedrooms, a full kitchen, and perhaps most importantly, a fireplace. (As a resident of New York City, I can't tell you what a novelty this is!) Across the driveway, an old general store with firewood stacked on the front porch was being used as a garage to store tractors. We learned about the home's fascinating history after chatting a bit with the owner. It was hand hewn from a quarry on the same property, which took 10 years to complete some generations ago. When the current owner bought it, the interior had fallen to shambles and suffered damages from a bad fire. But after six months of nonstop work and TLC, the stone home was totally restored. The property was a welcome respite from our first couple days in Tennessee, spent in loud Nashville honky-tonks and crowded restaurants. Now, our nearest neighbors were the cows a stone's throw away from our back door.

Though we enjoyed all our dinners in our cozy cabin, we wanted to check out some of the notable local cuisine. On our first morning in Cookeville, we stopped into Poet's Cafe for breakfast to try their signature "magic cheese"— an everything bagel, with veggie cream cheese, provolone and spicy mustard, pressed. For lunch, we ate at World Foods. This cute little deli prides itself on serving international cuisines of all kinds. (For the record, their pizza is amazing!) We also popped into Ralph's Donuts — a throwback doughnut diner whose famous butter twists and apple fritters are consistently voted not only the best in Tennessee, but also in the country.

We spent our first afternoon in Cookeville exploring the town and its many antique shops. We found more than a few gems at the Mall, which used to be a Cracker Barrel! Without knowing it, we snagged the one, single item that had been left in the building in its past life — an old corn meal sack. The owners were reluctant to let it go because neither party could find anything about the feed sack online, therefore making it difficult to price. Also tempting were the quirky 1950s license plates in the shape of Tennessee.

Our second day in Cookeville was a little more adventurous. We visited a huge waterfall that required us to wade barefoot through knee-deep water … in November. After a steep downhill trail with handrails, we expected some kind of footbridge over the creek, or at least a well-marked shallow crossing point. We were awarded no such convenience. Giving up, we threw our shoes and cameras over our shoulders, and crossed the creek. It's not surprising that on this chilly day in November, we had the place to ourselves.

Let our adventure in Cookeville be a lesson: it's always worth tacking on a second leg to your trips. Even if your own legs nearly freeze off in pursuit of a waterfall.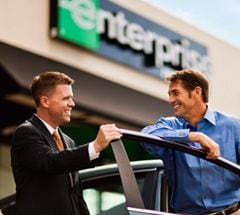 Start A Reservation
Enjoy fast and easy car rental bookings from Enterprise Rent-A-Car at one of our 7,200 branches in cities, airports and neighborhoods near you.
Reserve Now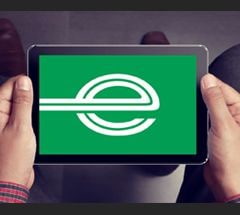 Email Offers
Don't miss an excuse to hit the road: our latest offers delivered to your inbox.
Sign Up