Discover Bovina, New York: A Small Town with Big Heart
Forward-thinking farmers and artists create a hidden gem
Bovina, New York, is one of those special places you visit and immediately realize — lightbulb — you've just uncovered a hidden gem. With no cell reception in sight, it's almost as if being here demands that you put down your phone, breathe in the fresh air and notice all the quirky little things that make it so special.
Driving into town, you're greeted with a goofy painted cow sign welcoming you to Bovina. Its adorable Russell's General Store also serves food on paper plates stamped with "the finest Bovina China." The farmers and residents here are known for their wild dinner and 4th of July parties. On summer evenings, one local hosts "drive-in" movie showings of American classics like "Jaws" and "Raiders of the Lost Ark" on his front lawn. An old adage (apparently) proclaims "Nothing's fina than Bovina!" And so on.
You can't help but become intoxicated by the town's charm.

Just don't be misled by Bovina's size. Even though its population was just 663 at last count, Bovina is a small town doing big things. Its winning combination of forward-thinking farmers and artists has created a food scene, and charm, that no city can shake a stick at.
An integral part of Bovina's charm is the list of characters that call it home. One man, Mark Foster — artist, filmmaker,motorcycle builder, and coffee roaster — connects those characters through an event he created called Bovina Open Barn and Studios. During the event, farmers and artists open their barns and studios to visitors for the day. At each location on the tour, visitors learn skills related to each farm, whether it's how cheese is processed, how organic vegetables are grown, or how to roast coffee from Mark himself. At artists' studios, art could be purchased from local painters and sculptors. It's an event as "local" as local gets.
Though many farmers here have been around for generations, Bovina appears to be a hotspot for many people to start their farming careers. Many of the town's farmers are NYC ex-pats who have taken their knowledge from their past professions, like marketing or finance, and applied it to the creation and everyday upkeep of their farms.

His summers are busy, beautiful and rewarding. Winters are quiet; sometimes curling up by the fire and planning the next dinner party is all there's left to do. Sounds good to us.
Steve Burnett, artist, grower of fruit, vegetables, and keeper of animals, is in his sixth year of farming full-time at Burnett Farms. Before that, he worked stressful jobs in New York City, helping huge corporations create their brand identities. What's life on the farm like now? With the recent addition of his wood-fired hot tub, fantastic. His summers are busy, beautiful and rewarding. Winters are quiet; sometimes curling up by the fire and planning the next dinner party is all there's left to do. Sounds good to us.
Nearby, Green Shepherd Farm's Stephen and Annette Robbins also recently made a career switch. Together with their herd of 20-something sheep, they've given up big-city careers to live out their collective dream of becoming farmers. Aside from being shepherds, they're also Airbnb hosts, providing adventurous folks with the unique experience of camping on a sheep farm. Visitors can feed, play and interact with the sheep — or order them.
But farmers and coffee roasters alone don't create a food scene. Someone has to prepare the harvest — and no one does it better than chef Sohail Zandi at Brushland Eating House. He and his partner, Sara Elbert, made the move after visiting Bovina for a long weekend. They were so drawn to the area that they opened a restaurant after visiting just once. Brushland Eating House has been in operation on Bovina's Main Street just over a year and has quickly become a foodie destination, feeding locals, visitors and weekenders.
Interested in checking it out? Make a weekend of it —Sohail and Sara now have their own rental properties located directly above the restaurant. (Just be warned that you might be so charmed that you'll quit your job to move here, too!)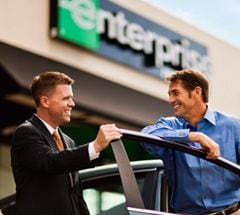 Start A Reservation
Enjoy fast and easy car rental bookings from Enterprise Rent-A-Car at one of our 7,200 branches in cities, airports and neighborhoods near you.
Reserve Now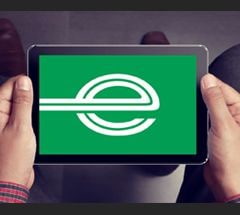 Email Offers
Don't miss an excuse to hit the road: our latest offers delivered to your inbox.
Sign Up