5 Midsize Cities With Thriving Art Scenes
Story by Alicia Kennedy
Alicia Kennedy is an impassioned food & travel writer based in Brooklyn.

Bigger cities such as New York or Los Angles are well-known for their galleries, but here are five that might surprise you.

When it comes to fostering a rich arts scene, smaller cities have shown they can compete with New York and LA. Lower costs of living allow artists the time to explore, convene and build communities. Whether you enjoy fine art or street art (or both), these cities are worth traveling to if you want to see up-and-coming artists. Bonus: We've also included where you should go for a cocktail after you've spent the day at galleries.

1. Detroit, Michigan
The significance of murals in Detroit goes back most famously to the 1930s, when Diego Rivera painted his Detroit Industry Murals, depicting work at the Ford Motor Company. These frescoes at the Detroit Institute of Arts were granted landmark status in 2014, and it's clear that the city has an enduring love for the style. Artists from around the world continue to come to paint the large-scale works. Projects such as Murals in the Market — which brought together artists to create over 30 murals in the Eastern Market neighborhood, the Inner State Gallery, and Corktown Studios art collective — are committed to fostering art and community in the city.
Where to Get a Drink: Sugar House Bar in the Corktown neighborhood is the city's first and best craft cocktail bar, with rotating seasonal themes and a massive menu of the classics.
2. San Antonio, Texas
There are more than 25 museums in San Antonio. Blue Star Contemporary opened in 1986 and continues to be the premier home for contemporary art in the city, hosting 20 exhibitions per year. The gallery scene also is robust, with Nueva Street Gallery showing works by contemporary Texas artists and Ruiz-Healy Art focusing on Latin American art.
Where to Get a Drink: Bar 1919 is a speakeasy-style cocktail bar that claims to have the biggest booze selection in Texas.

3. Pittsburgh, Pennsylvania
When you think "Pittsburgh" and "art," Andy Warhol likely comes to mind first. The city is well-known as the pop artist's hometown and location of The Andy Warhol Museum, but it's also home to the seminal Mattress Factory. Opened in 1977, it supports both established and emerging artists working in all mediums. SPACE, a nonprofit gallery, is another must-visit destination that works to foster a living arts community in the city.
Where to Get a Drink: Acacia is the kind of cocktail bar that will make a drink called "Key Lime Pie, We Don't Know Why," so you know they're fun.

4. Asheville, North Carolina
This liberal Southern city is well-known as a haven for creatives. The Asheville Art Museum focuses on American art from the 20th century through today, with a concentration on artists of the Southeast. It's an excellent complement to the Asheville Gallery of Art, which is a cooperative consisting of 30 artists who not only display their art but also work on the business end. The art isn't confined to galleries and museums, either. In the River Arts District, you can visit the studios of artists who are working in 22 former industrial and historical buildings.
Where to Get a Drink: Asheville isn't much of a cocktail town, but The Imperial Life will satisfy your need for mezcal and Fernet just as well as a big-city spot.
5. Oakland, California
The arts scene in Oakland is a well-connected hub, and you can try to experience it all through Oakland Art Murmur's Saturday Strolls. These 4-hour tours take you through many of the organization's member galleries so that you can get a quick but broad understanding of the city's scene. Street art and murals also thrive in the Bay Area city, which many claim has the largest number of working artists in the country per capita. It could be a myth, but it's believable if you visit.
Where to Get a Drink: Plum Bar has a strong cocktail program as well as a large food menu, so you can stay a while.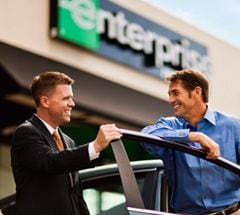 Start A Reservation
Enjoy fast and easy car rental bookings from Enterprise Rent-A-Car at one of our 7,200 branches in cities, airports and neighborhoods near you.
Reserve Now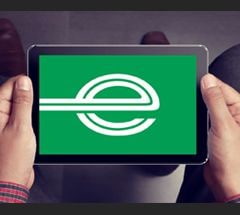 Email Offers
Don't miss an excuse to hit the road: our latest offers delivered to your inbox.
Sign Up