Great Places to Run in the U.S.
Above photo: The author attempts the Doug Woods 5k Run on Long Island, New York.
Story by Abby Carney; photos by Dan Lee
Abby Q. Carney is a writer and trail runner who lives in New York. Dan is a freelance photographer based in New York City.

A former college athlete shares some memorable trails around the country.

As a high school and college cross-country and track athlete, I traveled quite a bit on the weekends for competitions. Like most people who travel for work or athletics, I barely had a chance to see the cities I visited, aside from a track or cross-country trail. But many trails were beautiful and challenging enough to rank as some of my favorite runs in the country. 
Pro Tip: You can easily find your own training spots on the road using apps and websites like Map My Run or the Trail Run Project, a 90,000+ trail database.
Chattahoochee River Trails, Kennesaw Mountain (Cheatham Hill) and Piedmont Park in Atlanta, Georgia
My Georgia State cross-country team practiced throughout the week at various locations around Atlanta. On Sundays, we drove to Kennesaw Mountain for a long run up Cheatham Hill. Most of our maintenance runs throughout the week were done at Chattahoochee River Trails; the 3.1-mile base loop was just the warmup for trawling through the upper trails, accessible after sprint-hiking up an incline of giant stone steps. Closer to campus, in downtown Atlanta, we did speed workouts at Piedmont Park; 400-meter sprints at the gravel track called the Active Oval (we nicknamed it "the bowl") and 3K sprints in the Meadow, a hilly expanse where festivals and concerts are often hosted.
North Carolina Arboretum in Asheville, North Carolina
I spent two summers — the one before and after my senior year of high school — training at Coach Roy Benson's Smoky Mountain Running Camp in the mountains of Asheville, North Carolina. I first attended as a camper and came back as a junior counselor the next year. Both times, I felt full of some ebullient hope, loading onto camp buses and hitting the trails of the Arboretum in single file — shouting out obstacles in the path: "Branch! Hole!"
McAlpine Park in Charlotte, North Carolina
For a few years, it was my tradition to travel to Charlotte every Thanksgiving to compete in the Foot Locker South Regional Championships the day after Black Friday. It's the longest-running high school cross-country race in the nation and is held at McAlpine Park every year. The park is legendary for its flat surface, making it personal-record bait for young hopefuls like myself.
Rim Rock Farm in Lawrence, Kansas
I competed in the USATF National Junior Olympic Cross-Country Championships in my senior year of high school. My parents and I drove across the country for my race at Rim Rock Farm, owned by the University of Kansas. It's a challenging cross-country course that takes runners through two covered bridges and up many hills, as well as a gorgeous forest. The running trail is known as one of the most memorable courses in the Midwest. Portions of the course are in the open, but twists and turns lead runners back into the trees and around the farm's lakes.

Harry Pritchett Running Course in Tuscaloosa, Alabama
This trail is where I competed in my first ever collegiate cross-country race, as a Georgia State Panther. I remember the smell of the grass, and 400 arms hovering over wrist watches, ponytails high and tight, every stray hair bobby-pinned and clipped into submission. I remember the gun and the cowbells, and the satisfaction of crushing through dirt in my brand new-trail spikes. The course itself is a former golf course, predominantly flat with rolling hills, and has hosted the Southeastern Conference Cross-Country Championships as well as the NCAA South Regional Championships.

A former college runner comes back to the sport after a six-year hiatus.
The Big Apple offers plenty of scenic spots to train.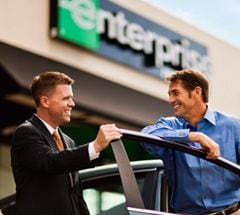 Start A Reservation
Enjoy fast and easy car rental bookings from Enterprise Rent-A-Car at one of our 7,200 branches in cities, airports and neighborhoods near you.
Reserve Now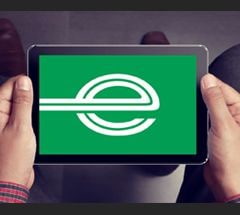 Email Offers
Don't miss an excuse to hit the road: our latest offers delivered to your inbox.
Sign Up