Globe hunting at flea markets is just part of travel adventure
Besides running our travel blog, Escape Brooklyn, Denny and I buy and sell vintage and antiques. It's a great way to make a couple quick bucks — and besides, it gives us an excuse to buy cool stuff we love! Every time we're on the road (which is every weekend) we return to Brooklyn with major junk in the trunk. Though we do some research beforehand — looking for auctions and thrift stores — many of our best finds are just from popping into roadside flea markets, barn sales and antique shops.

Since travel is such a huge part of our lives, it's also a major theme of what we buy and sell. My professional background is in graphic design, which in combination with my love of travel, has instilled in me a deep appreciation for maps and globes. The older, the better. So when I found this big bag of vintage roadmaps last weekend, you betcha I bought all 18 of 'em! Whatever we don't sell, I'll keep; they look great framed, or just fanned out in an old box. (Also, I love gifting them to friends living in cities whose homes I find maps for!)
Besides the aesthetic attraction to maps, part of their intrigue is that they are timeless reminders of world history. Denny and I have become accidental history buffs just by aging our own maps and globes. One of the easiest ways to tell if your globe is at least 20 years old is by looking east — is the U.S.S.R. present? If so, your globe is pre-1991. Is Persia listed, or is it Iran? If Persia, your globe is pre-1935 ... and so on.

After a buying trip, everything must be sorted, cleaned and priced. This all happens in our two-bedroom apartment in Crown Heights, Brooklyn, where we've lived for the past four years. Though most treasures are just passing through, some find permanent homes here — like my crazy deer hoof lamp. The original lampshade was in really rough shape, but after a couple months of searching, I finally found the perfect replacement at a barn sale. I also love a topographic map of the Catskills that we found, already framed. Some things are just too good to let go!

But buying all these maps, globes and other antiques is only half the fun. Once a month, we set up "shop" at a traveling flea market called the Phoenicia Flea in the Catskill Mountains. The location is always different, but the backdrop is always the same: beautiful, rolling, green mountains. The market has a great mix of nomadic and local vendors selling housewares such as hand-crafted furniture, pottery and kitchenware; other vendors sell tastier items like infused honey or chocolate.
After the hectic traveling, buying, sorting and pricing — then doing it again the next weekend — it's really rewarding to set up our booth and see our current collection come together. Denny's background in vintage and merchandising makes our booth stand out at the Flea, so we always sell a lot. Does it pay the bills? No. But the cash we make turns into gas money and spending money for our next adventure. Because the bottom line for us is that collecting and selling antiques is a great excuse to travel.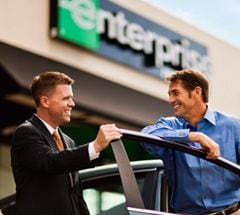 Start A Reservation
Enjoy fast and easy car rental bookings from Enterprise Rent-A-Car at one of our 7,200 branches in cities, airports and neighborhoods near you.
Reserve Now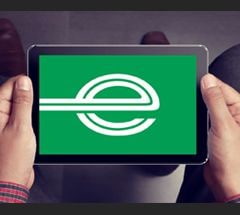 Email Offers
Don't miss an excuse to hit the road: our latest offers delivered to your inbox.
Sign Up