Antiquing Unlocks Hidden Stories
Story and photos by Erin Lindsey
Erin Lindsey runs the Escape Brooklyn blog with her husband Denny Brownell, and they are experts about getting out of NYC and into adventures with friends. To learn more, check them out on Facebook, Twitter and Instagram.

One hat typifies the connections made through buying and selling old items.

As antique buyers and sellers — and collectors — one of the best parts about our job is hearing people's stories. As buyers, we've made it a habit to ask about each piece's history. You never know what kind of answer you'll get — we've heard everything from the mundane, to the very personal, to the outrageous. As sellers, we repeat those stories when someone picks up an item from our booth at the flea market. Not only does it help sell the product, but it also allows us connect on a very personal level with complete strangers, something most job descriptions don't include.
Years of experience have taught us that in dealing with antiques, reading people just isn't possible. You never know who will buy what. One thing we do know, though, is that when someone picks up a certain object, it's usually due to some personal or nostalgic connection to the item, age or condition aside. Sometimes they'll ask the story behind the item, partially because they're curious — but also because it's an excuse to share their own story. When antiques are your business, every day brings a new history lesson.
One last thing that's fascinating about our business is stopping to consider how many hands some items may have passed through. Something that's 100 years old has probably seen at least 10 owners — that's by a conservative estimate. Ultimately though, some items reach the end of their road in the hands of a collector. And more often than not, the collector has some strong personal connection with the item. If you're a believer in fate, you might even say an item has finally found the "right" person, which is how we like to think of it!
Though this is just an abbreviated example, we recently experienced this with the humblest of objects: a painter's hat. Our brief but memorable time with the hat began in Cookeville, Tennessee.

Population: 31,135; antique stores: 8. Sometime during the hour we spent perusing the Cookeville Antique Mall, my husband Denny picked up a deadstock 1930s factory-issued Mobil hat. As we approached the checkout counter, the guy behind it raised his eyebrow, obviously intrigued by our choice, in a sea of other hats. We all began talking, and Denny explained that he'd never seen such a pristine Mobil factory hat before — these items were made to be absolutely disposable, akin to a modern days painter's cap. Seeing one in perfect condition so many years later was very rare. That seemed to amuse the guy behind the counter, who smiled as he pulled a totally normal looking box from behind the counter and set it before us. "Well if you like 'em, there's 30 more where that comes from!" He opened the box, and indeed, he had a whole box of those beautiful, pristine factory-issued Mobil hats. This big reveal launched a whole other history lesson, which I'll spare you, but Denny and I walked away with three of those hats and a bit more knowledge than we began the day with.

A few weeks later while back in upstate New York, we went to a curated market where we're regular vendors. The market holds an event called Basilica Farm & Flea. It takes place in a beautiful factory built in 1880, which once forged steel railway wheels in this very historically industrial town, among other things. (Nowadays, it's a nonprofit arts and entertainment hub.) Its super high ceilings, large windows and industrial details create the perfect setting for the event that houses over 100 local artisans, makers and vintage dealers. To set the scene, it's day two of the three day market, and there's already been over 10,000 visitors. A young woman approaches us, eyes the Mobil hat, asks how much it is, and without flinching, she nods and buys it.

As previously stated, we never know who will pick up what. The woman who is interested in the hat is very young, so she's not your typical antique collector. As we rang her up, after a little prodding, the story came out: Her name is Regina, she's 26 years old and her father has been working for Mobil as long as she's been alive. She's grown up hearing stories about Mobil, and although her father has had a long and sometimes stressful career — which currently has him relocated across the country — it allowed him steady income and the ability to provide for his three daughters. She'd planned on giving the hat to her father for the holidays as a heartfelt acknowledgement for all he had done for her and her sisters growing up. The story was touching, and we felt that indeed the hat had made its way to the "right" person.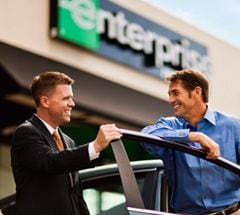 Start A Reservation
Enjoy fast and easy car rental bookings from Enterprise Rent-A-Car at one of our 7,200 branches in cities, airports and neighborhoods near you.
Reserve Now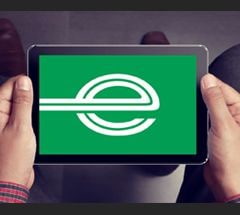 Email Offers
Don't miss an excuse to hit the road: our latest offers delivered to your inbox.
Sign Up