Following the Berkshire Cheese Trail
Above photo: Goats and cows are the backbone of the Berkshire Cheese Trail. Photo courtesy of Massachusetts Office of Travel & Tourism
Story by Anne Roderique-Jones
Anne is a New Orleans-based freelance writer who covers travel, food and lifestyle topics. 

Head to Northeast dairy country for some of America's finest cheeses.

My first college job was at a frilly fromage shop on Market Street in San Francisco. Every weekday, I came home from work smelling like a fine Humboldt Fog (that legendary local goat cheese). But it was here — at an impressionable age and on the tightest of purse strings — that I developed my love affair with cheese. I relished an aged Roquefort, punctuated with blue veins of mold. I learned to spread buttery Camembert on toast, and made a cracked pepper pasta with Grana Padano for a date. (We later got married.)
I'm your classic turophile, which, according to Merriam-Webster dictionary, is the best word to describe an ardent lover of cheese. And just like any true devotee, I set out on a pilgrimage to discover some of the finest in our country, made — surprising to some — in the area surrounding the Berkshire Mountains. Upstate New York and Western Massachusetts are where a wide swath of cheesemakers craft some of the country's finest fromage. In fact, a nonprofit, Berkshire Farm & Table, launched a bona fide "cheese trail" as a way to tour the Northeast through a dairy lens.
According to Angela Cardinali, founder and director of the program that highlights food culture in the Berkshires, "The cheese trail was created by Berkshire Farm & Table as one way to experience many of the cheesemakers in the region." She calls the trail a great way to "visit farms and taste terroir."

My trip begins in Ghent, New York, at Hawthorne Valley Farm: a working biodynamic farm since 1972 that was one of the first U.S. dairies to be certified organic. The creamery makes and sells raw milk, buttermilk and cheese, in addition to four flavors of yogurt.
I roll up in my SUV, sporting a pair of suede heeled booties, fully unprepared for the mud and ice. My shoes sink into the sludge as I work to snap photos of the 60 dairy cows roaming the property. Inside, the Hawthorne Valley Farm Store is kind of a grocery for the socially conscious. I quickly locate the cheese stand, a virtual shrine to dairy goodness. I stop off for a fortifying lunch (and to let my kicks dry) of white bean, kale and sausage soup; seeded bread; and a wedge of Alpine — the farm's signature product. For dessert, I save room for more cheese.

At Old Chatham Sheepherding, Dave and Sally Galton's flock of 2,100 dairy sheep produce cheese you'll find at Whole Foods, Fairway and Murray's. The farm's Ewe's Blue, sold in whole wheels or wedges, is creamy and biting. An hour away, you'll find Grace Hill Farm in Cummington, Massachusetts. Normande and Ayrshire cows produce artisanal raw-milk cheeses, such as Gruyere-style hard Alpine, cheddar and Valais.
Cricket Creek Farm, my final stop on the cheese trail, is a grass-fed dairy farm in Williamstown, Massachusetts. Along with cows, the property is home to laying hens and heritage-breed pigs, who greet me anxiously upon arrival, posing for the camera. Inside the self-serve farm store, there's a rectangular window made for checking out the creamery in action. Here, industrial-looking equipment, a small fan and buckets flank rounds of soft and fluffy Berkshire Bloom, set out to be dried.
Before even leaving the parking lot, I open some newly purchased Sophelise, a milky and mild cheese encased in a doughy, bourbon-washed rind. When cut, it spills out a gooey and glorious product that I (almost) regret eating in the car. But hey, I'm a turophile — I just wipe off my dirty booties and dig in.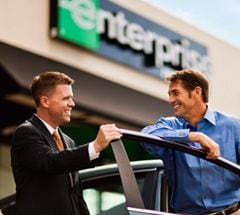 Start A Reservation
Enjoy fast and easy car rental bookings from Enterprise Rent-A-Car at one of our 7,200 branches in cities, airports and neighborhoods near you.
Reserve Now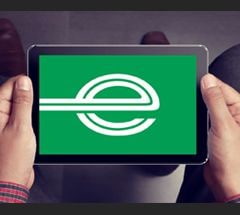 Email Offers
Don't miss an excuse to hit the road: our latest offers delivered to your inbox.
Sign Up