A Maine Islander Returns Home
Story by Seth Putnam and photos by Jesse Lenz
Jesse (creative director) and Seth (editorial director) are the co-founders of The Collective Quarterly.
Adam Alexander left his hometown of North Haven only to rediscover its charms.
Adam Alexander's family has run Brown's Boatyard for five generations.
The business has thrived since it was founded in 1888, on the tiny island of North Haven in Maine's Penobscot Bay. But Alexander and his cousins, the Browns, can trace their lineage on the Fox Islands (North Haven and its sister Vinalhaven) as far back as the 1700s through pilgrims who landed in Massachusetts a century earlier. And for 128 years, the family has been the go-to experts on all things harbor-related, from setting moorings in the thoroughfare to repairing busted boats.
Mainers are notoriously protective of their state, and for the most part, anyone not born there can't claim to be local — unless, of course, you have Alexander's pedigree. Born in San Diego while his mother was in college, he returned "home" to North Haven at age 3 and remained there through high school.

After graduating, he left for college (where he studied philosophy, film and English). Afterward, he moved to New York with his girlfriend, Kat, where he worked for a book publisher while she pursued a career in fashion design. There, he whet his appetite for theater by working as a stagehand and writing plays in his spare time.
For years, returning home was the furthest thing from his mind. "You've got to understand that for a teenage kid, being on an island is the most boring thing in the world," he says. "The biggest reason to escape is that it's so easy to get pigeonholed because the stories here last forever. You do one silly thing when you're a kid, and that's it. But I came home because I had the opportunity to work with my mom and improve the family business — and Kat and I had just gotten married and were thinking about where we should start a family."
As a place to raise kids, it's hard to argue that there's anywhere better than North Haven. As of 2015, there were 383 year-round residents (384 after Kat and Adam had a child in July), though that number swells substantially when the "summer people" arrive. About 70 kids are enrolled in the K-12 school on the island. Everyone looks out for each other. And there's only one part-time policeman who's on the island from Thursday to Sunday.
As small as it is, North Haven is a microcosm of humanity. Perhaps because of its size, rare tragedies leave a mark that last for 100 years. But dark events are few and far between in this part of the world, and as far as the future is concerned, Alexander is nothing but optimistic. "There are a ton of people here who are young and energetic and talented," he says, "and they all want this place to work for them.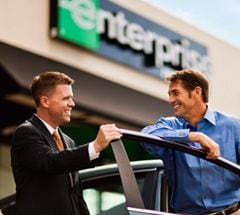 Start A Reservation
Enjoy fast and easy car rental bookings from Enterprise Rent-A-Car at one of our 7,200 branches in cities, airports and neighborhoods near you.
Reserve Now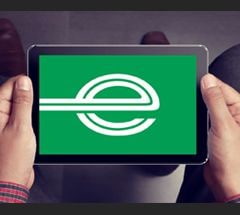 Email Offers
Don't miss an excuse to hit the road: our latest offers delivered to your inbox.
Sign Up