Llama Trekking in New Mexico
Explore the mountains with some new furry pals.

I'm a little startled to hear that Stuart Wilde, the ponytailed owner and wilderness guide behind Wild Earth Llama Adventures, hails from Queens, New York. We're standing outside his home and llama refuge in a valley surrounded by snow and mountains that put the word majestic to shame. I find it hard to believe this intrepid outdoorsman hails from the same city as me, in my Dr. Martens boots and leather jacket. His wife, who runs the business with him, is from Long Island — but they met here, in northern New Mexico, a universe away from their bustling homeland. We're almost two hours north of Santa Fe, in Eagle Nest. You have to travel an hour to get to town.

This remote location makes Wild Earth Llama Adventures a sought-after destination for those looking to escape the demands of a populated life. Wild Earth offers multiday excursions through the seldom-visited wilderness areas of the Sangre de Cristo Mountains and Rio Grande Gorge. Best of all, you get to experience the wilderness without the stress of carrying a pack. That's right — the llamas will be doing that for you.
You can opt for a day hike or something more extensive, depending on your schedule (and your endurance level). But don't fret — Wilde keeps the pace leisurely and noncompetitive. This is breathtakingly gorgeous terrain, and it would be a shame to wheeze your way through it. Wild Earth offers gourmet backcountry meals, with all the ingredients trekked in by your new furry pals. The llamas are docile and friendly hiking companions, lending a dose of exotic flair to an already stunning journey.

"I learned a long time ago that ... once you have cute, fuzzy hiking buddies that will carry your stuff through the wilderness, all of a sudden it's a whole different draw," Wilde says. He moved to New Mexico in his 20s, after receiving a formal education in environmental science and ecology in the state of Washington. He was looking for a home where he could walk out his door and be in the beauty of nature — and that place certainly wasn't Queens — so his goal was to get back to the Northwest. The world had different plans for him, though.
"It was the classic New Mexico story of your wagon wheel explodes, and you're stranded somewhere," he tells me. "I took a deep breath, looked around, and not only did northern New Mexico have aspects of what I was looking for; it had things I never even knew I was looking for." For Wilde, he loved the access to hiking and rafting and ballooning, but also the connection to indigenous cultures stretching back 1,000 years.
It's that rich history and culture that he wants to communicate to guests who come on his trips, and it's one he works to preserve. He was a vocal supporter of the Columbine-Hondo Wilderness Act that added the Carson National Forest — where he guides tours — to the National Wilderness Preservation System in 2014. In leading his trips, he wants people to feel a connection to nature, but he also wants to remind them that the national parks are public land owned by all citizens.
The llamas, of course, help communicate that. Wilde currently houses about 30 animals, but only eight of them have shown an interest in going on the treks — the rest just hang out. Every llama is calm and friendly; they're happy to eat out of your hand and be guided along (they were particularly fond of my boyfriend).

Wilde got into pack llamas out of necessity, when he became a single father but still wanted to embrace the wilderness. "Here I was, in my early 20s, with my kid on my back and a few llamas on strings, teaching myself survival skills and edible, medicinal plants," he says. Now, those are his marketable skills. He doesn't just lead tours but has become a sought-after wilderness expert by the Travel Channel and other media outlets. In addition, he's often called upon to take in abandoned or unwanted llamas and does so without hesitation.
"Whether I'm out in the mountains or down in the desert with groups — or even when I'm alone — I want the place to tell the story," Wilde says. "Any day that I'm out with groups, it's never a scripted experience." That's how he's lived most of his life, pretty much the opposite of a dreary, cubicle-bound existence.
Want to catch a break from your 9-to-5 routine? Lucky for you that Wilde is willing to provide a taste of his serene mountain lifestyle. His love for (and knowledge of) nature and llamas is infectious — even when you're a skeptical New Yorker in a leather jacket.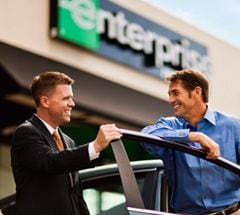 Start A Reservation
Enjoy fast and easy car rental bookings from Enterprise Rent-A-Car at one of our 7,200 branches in cities, airports and neighborhoods near you.
Reserve Now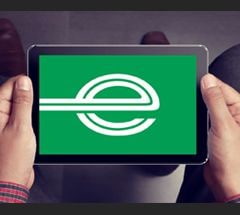 Email Offers
Don't miss an excuse to hit the road: our latest offers delivered to your inbox.
Sign Up