The People of Haines, Alaska
Story by Jesse Hirsch; photos by Melissa Stammer and Peter Wood
Depending on your frame of reference, Haines, Alaska, may conjure up a range of imagery.

It's an outpost of civilization in rugged frontier land, a testament to mankind's ability to flourish in all conditions. It provides a base camp for adventure seekers, sportsmen and treasure hunters alike (Haines' airport is the entry point for Discovery's "Gold Rush Alaska.") And the natural beauty and surrounding wildlife — including thousands migratory bald eagles in fall — are truly beyond compare.
But for a community like Haines — population 2,508 at last count — the best way to really understand it is through its people. It's a rough and tumble blend of thrill-seekers and entrepreneurs, a hotbed of eccentricity, independence and warmth. Knowing it was the best way to take the pulse of a unique community like Haines, we spent some time with a handful of its lively characters. Through this amalgam of voices, a fascinating collage emerges.

The Waitress
Adopted family: "I feel like I'm able to feed my friends here, pretty much they're my family. I have a great family that I love, down in the lower 48. But when you live so far away from home, you make family where you live."
A wanderer settles: "I traveled around, lived in a few different towns before I settled here. I felt very rooted very quickly, and that's not something I've experienced so quickly before. Usually it takes me a couple years to start feeling part of a community."
A fire, a home: The second year I was there, the bed-and-breakfast I was running caught fire. The fire was put out but there was a lot of damage done to the crawl space, a lot of smoke damage. I couldn't live there so I was homeless for like a month and a half, but I never ran out of places to stay. People that weren't even my friends came up and made sure I had a warm place to stay. I knew then that Haines was a place that was going to take care of me."

The Retiree
The coldest winter: "Weather here used to get a lot colder in the winter. One time it got down to 45 below, and we tried to work. It was so cold that if you touched a tree limb with the chain of a power saw, the chain exploded. It just fell apart. They have an old saying here in Alaska, that you don't venture out in 45 below."
Snow fortress: "One winter it started snowing in October and didn't stop until March. Usually we get about 15 feet but that winter it was more like 30 feet. My house is a two-story house. If I didn't have trees on one side of it, I could've driven my snow machine over the top of my house. My friend's windows got broken from all the snow coming off the roof; I put plywood on mine."
Making do: "I got a picture of myself sitting in my hot tub, with the steam coming up and a beer in my hand, saying, "Who says you can't have fun at two below zero? That beer was cold!" *cackles loudly*

The Restaurant Owner
Lifting your mood: "[Haines] is an incredible place to live in that as much as you try to be depressed and worry about the state of the world, all you have to do is look around you and it inspires you; you know everything is meant to be good. The natural beauty just lifts you up."
Local humor: "Natives here have an incredible sense of humor, just hysterical. It's deadpan, though, it's droll. You don't expect it; it can throw you off. But if you know them well, you know they're being funny. Also it's tough here, it's tough to make a living. The elements are hard. We need to have that gallows sense of humor to get by."
The Bird Lover
Wildlife lovers in training: "I can tell people that an owl is really cool but if they have an up close and personal experience you can feel it for yourself. Guests walk out of our doors wanting to participate in wildlife conservation. By giving humans that really visceral, physical experience, we hope to participate in the global scale of wildlife conservation."
Winter fun: "If you're here in winter, you should definitely grab a pair of cross country skis and head out on our highway. You could also stop in and see the Chilkat Bald Eagle Preserve. In mid-November, we get between about 2 and 4,000 bald eagles. You can look up and see 50 eagles in one tree! In February we get a bunch of heli-skiers in; those are the folks that jump out of a helicopter and ski down the mountain."
The Brewer
Evergreen beer: "We have a spruce tip ale that is very very popular. It outsells all the rest of our beer even though we only have it on tap 5 months out of the year. It's a summer beer. We pick the spruce in late May, early June. There's a very short window of picking time, and we run the beer as long as we have tips."
The view from here: "You can come in for a brewery tour, and we have windows facing every direction. Out every one of those windows is a beautiful view. At least when the sun's out." *laughs*
The Tour Guide
A worthy trade-off: "We have a really close-to-the-bone economy, but we're really fortunate to live in a community where the natural history is so intact. We're in a whiteout now so it's harder to get a sense, but it is so scenic here, just spectacular."
Keeping kids safe: "We don't have a really high crime rate here. Hazards, the things you want to tell your kids about, are you know moose, and calves and brown bears and basically cold water. In the ocean around Haines, if you fall out of your kayak you've only got about 30 minutes before you can't bend your arm at the elbows."
Live off the land: "I go subsistence fishing which is not like sports fishing. When Alaska was sold to the U.S. by Russia, they put in an agreement that the indigenous people would still be allowed to subsist off the land, even if resources became scarce. You get a skiff and a 300-foot net (as opposed to an 1,800-foot commercial one). You can take home 50 sockeye salmon per year!"
These interviews have been edited and condensed for clarity.

Good photos require passion — and patience.
For a community like Haines — population 2,508 at last count — the best way to really understand it is through its people.
Try snowboarding, dogsledding, biking or a scenic drive in one of these memorable locales.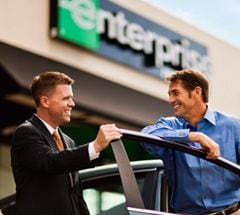 Start A Reservation
Enjoy fast and easy car rental bookings from Enterprise Rent-A-Car at one of our 7,200 branches in cities, airports and neighborhoods near you.
Reserve Now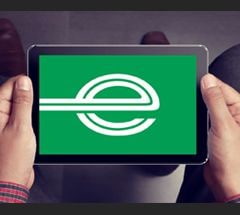 Email Offers
Don't miss an excuse to hit the road: our latest offers delivered to your inbox.
Sign Up